Mercedes AMG Hammer – Specs, History, Foreign Muscle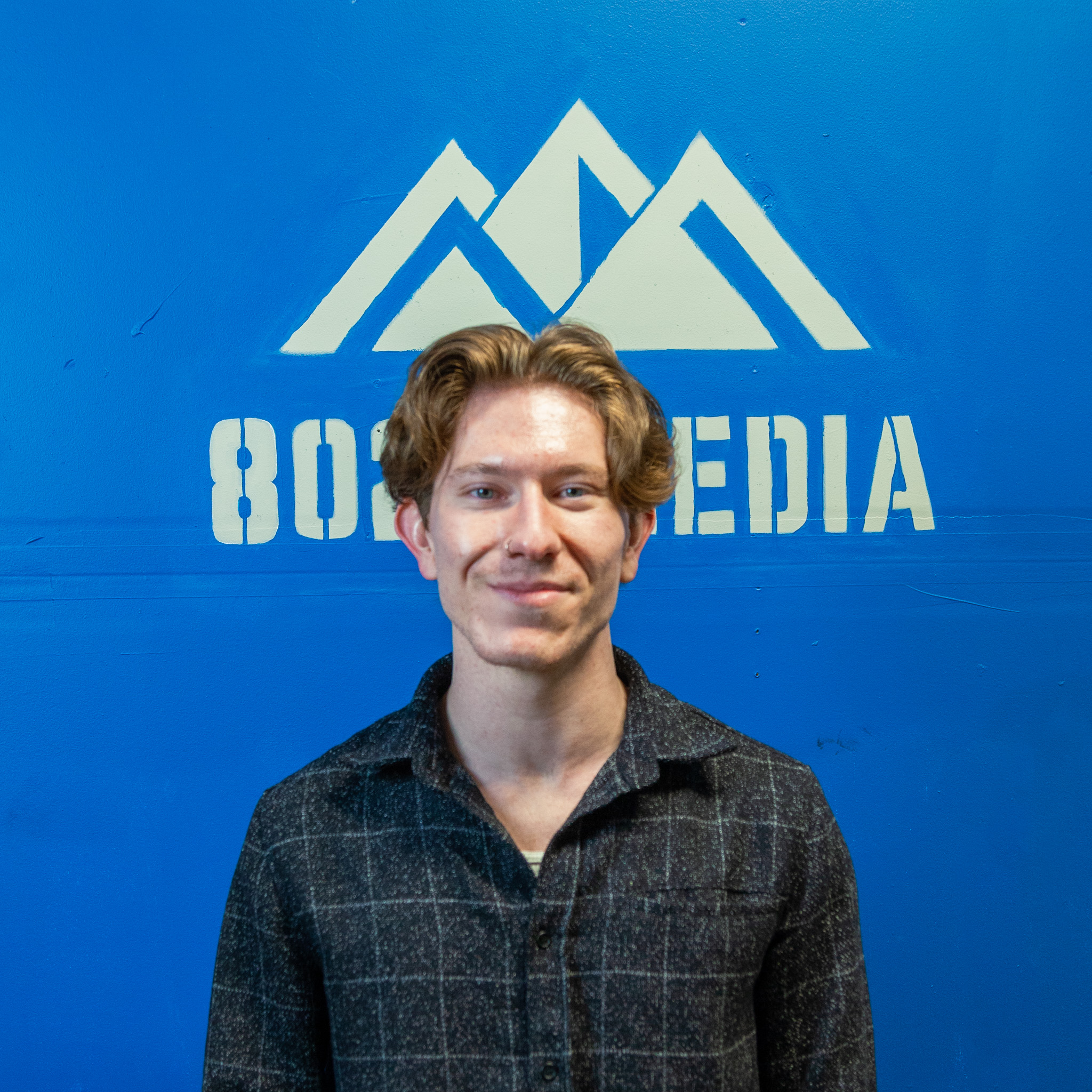 Meet Austin
Austin has been a muscle car enthusiast since an early age with his Dad having a collection including a 1965 Mustang, 1968 Mercury Cougar, and a 1969 Mustang Mach 1 among many others. Austin received a technical writing degree from University of Colorado Denver with the intentions of becoming an automotive journalist. His automotive knowledge, enthusiasm, and hands on experience allow him to craft detailed, accurate, and high-quality articles for the passionate Muscle Car Club audience.
When it comes to fender-bulging, tire-destroying, adrenaline-inducing V8 monsters, one nation, under god, undoubtedly comes to mind first: The United States of America. Muscle cars have been the lifeblood of American car culture since Harry S. Truman was in office. With such a rich and extensive history of cramming massive iron slabs into lightweight mid-size chassis, you'd think that we Yanks would have a monopoly on the muscle market. Well, since the 80s, the Germans have been giving us a run for our money.
When the 5.6L-6.0L V8-powered W124 AMG E-Class – known more menacingly as "The Hammer" – was released in 1986, it was the fastest sedan in the world. Spurred on by Bavarian competition from BMW, Mercedes wasn't about to lose out on the speedy-sedan market. In the process, they created a firebreathing lounge on wheels that featured many of the hallmarks of a great muscle car.
With the AMG Hammer making use of the mid-size E-Class chassis, leaning heavily on performance from a massive V8, and taking it to the Italians on the racetrack, it truly does fit all of the muscle car criteria. As such, we felt that it deserved a place on this site, even if it is just to remind everyone that Stuttgart has had a significant impact on the muscle car legacy as well. In this article, we cover the Mercedes AMG Hammer, including its history, specs, and legacy.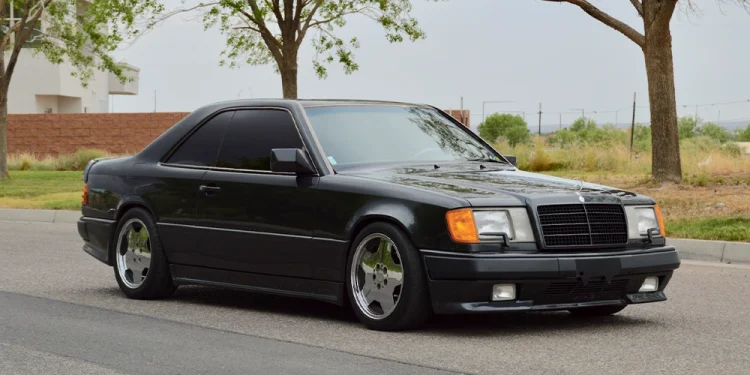 Mercedes Hammer History
In the mid-80s, there was a turf war brewing in southern Germany. From the home of Mercedes and Porsche in Stuttgart, loud rumblings could be heard 191 kilometers away in Munich. On autobahn commutes home, Mercedes executives in their 3.2L 6-cylinder W124 300Es were getting absolutely obliterated by BMW's newest addition to their M-lineup, the E28 M5. The E28 M5 produced 286 horsepower from a 3.5L M88 straight-6, making the 190 horsepower W124 E-Class look like a lawn mower by comparison.
The Mercedes higher-ups must've had a major problem with that, as they decided to do something about it immediately. Prior to 1986, Mercedes lacked a dedicated performance division, either in-house or outsourced. When it came to souped-up Benzes, there was one independent name doing it better than anyone else at the time. Two ex-Mercedes engineers, Hans Werner Aufrecht and Erhard Melcher, had been modifying factory Mercedes cars since 1967 under the AMG name. The pair had made significant advancements in the engine development department, creating a new and unique independent cylinder head design that featured four valves per cylinder. Mercedes would eventually go on to purchase AMG in 1999 with that Hammer often being cited as the true beginning of their partnership.
The process of purchasing an AMG Hammer in 1986 was not a straightforward process. If you wanted one, you had to purchase a standard Mercedes 300E for $39,000. The chassis would then be sent to AMG where the entire powertrain was removed and replaced by a behemoth 375bhp and 407 lb-ft Mercedes V8, all for an additional $39,950 for the 6.0L. Performance was shocking. Those power figures put the 4-door Benz in the same solar system as cars like the Ferrari Testarossa and shot it far beyond the same galaxy as the terrestrial BMW M5.
Mercedes AMG Hammer Specs
| | |
| --- | --- |
| Car | Mercedes-Benz AMG "Hammer" |
| Engine Configuration | M117 V8 w/ Modified Cylinder Head |
| Displacement | 5.6L-6.0L |
| Aspiration | Naturally Aspirated |
| Valvetrain | DOHC, 4 Valves per Cylinder |
| Bore x Stroke | 100 mm × 94.8 mm (3.94 in x 3.73 in) |
| Compression Ratio | 9.8:1 |
| Transmission | S-Class 4-Speed Automatic |
| Curb Weight | 1683-1685 kg (3710-3715 lbs) |
| Horsepower | 385 bhp @ 5500 rpm |
| Torque (lb-ft) | 417.5 ft lbs @ 4000 rpm |
| 0-60 mph | 4.9 Seconds |
| Top Speed | 190 mph |
The Mercedes AMG Hammer is definitely a spec-oriented vehicle. While some other cars don't necessarily reflect their on-paper stats, the Hammer AMG is not one of them. Perhaps the most important specification listed here is the Mercedes AMG's 5.0 second 0-60 mph time. While that is still a relatively quick time, back in 1986 the Hammer might as well have been a Saturn V. For perspective, the AMG Hammer was 0.2 seconds faster to 60 mph than a Ferrari Testarossa. No doubt it was a stressful week in Maranello when that issue of Motor Trend hit Enzo's desk.
Beyond just face-deforming acceleration, the AMG Hammer had some other hidden tricks. To cope with the heaps of additional power, the AMG Hammer needed a transmission to match. A revalved AMG from the mighty S-Class was up to the task. For additional stiffness, the rear subframe was replaced with a heftier unit. Grip was an additional strong suit for the AMG Hammer, with a Gleason-Torsen limited-slip diff shifting traction between the two 235/45VR-17 rear tires. In the suspension department, AMG Hammer featured uniquely tuned AMG shocks and springs.
Other AMG Specs and Features
It is important to note that the AMG Hammer came in multiple configurations, body styles, and engine displacements. In its initial form, the AMG Hammer utilized a 5.6L M117 V8 from the W126 Mercedes 560 SEC. Then some lunatic decided that it needed even more power. As a result, the Hammer was later offered in a 6.0L trim courtesy of Mercedes boring the M117 V8. With only 30 Hammers ever built, it is said that only 12 feature the larger 6.0L displacement engine.
The AMG Hammer was offered in multiple different body styles as well. The most common option was the AMG Hammer sedan, which cemented the car's legacy as a fast four-door. Of the 19 examples imported to North America, 13 were sedans, 5 were AMG Hammer coupes, and one single AMG Hammer wagon also made it to US shores. Regardless of the body style, the AMG Hammer is a rare breed.
Interior and exterior styling were especially of note when it came to the AMG Hammer as well. The AMG Hammer sat in a sweet spot between wild and ostentatious when it came to exterior design. The bulging rear arches, front air dam, sculpted side skirts, and form-fitted ducktail spoiler made the Hammer a spectacle. Having been built from the W124 chassis, there's no surprise that the interior of the AMG was a nice place to be. Leather and wood paneling was all the rage in the 1980s before carbon fiber and Alcantara took over as the materials of choice in performance saloons.
AMG Hammer vs The Competition
It is no surprise that with the performance figures that it achieved, the Mercedes AMG Hammer was unquestionably punching above its weight class in 1986. There are some obvious key players that come to mind when talking about 1980s supercars. The 1986 Lamborghini Countach 5000 QV, Porsche 911 Carrera, and Ferrari 328 GTS all had less horsepower and less acceleration than the AMG Hammer. They also had trouble keeping up with the Hammer in the bends as well. Keep in mind this is a leather-clad, luggage-hauling four-door we're talking about.
In a direct comparison with its direct competitor, the BMW E28 M5, it was no contest. With a nearly 100-horsepower advantage in favor of the Mercedes Hammer, sheer brute force compensated for the AMG's additional 255 kilograms over the M5. With that being said, it is important to remember that the BMW E28 chassis had already been around for nearly a decade by the time the M5 hit the streets. The much more advanced and modern W124 chassis was the better starting platform because of the E28's antiquated demeanor.
In fact, BMW's next iteration of the M5, the E34 M5, is a better head-to-head competitor with the AMG Hammer, released in 1988. And, guess what, the Hammer was better than that one too. While the BMW E34 M5's 3.5L S38 6-cylinder was good for an impressive 315 horsepower in an initial form, it was no match for the Hammer's powerhouse. The BMW M5 also weighed in at 1,745 kg, making it significantly heavier than its former generation and the AMG Hammer as well. While BMW might have been first to the German performance sedan market, its crown was swiped away for nearly a decade because of the Mercedes AMG Hammer.
Mercedes AMG Hammer Price and Exclusivity
As we've already discussed, the Mercedes AMG Hammer couldn't be bought straight out of a Mercedes showroom. The AMG package wasn't just a tick box on an order form either. You truly had to know what you were getting yourself into before AMG would get to work in Burgstall. One of the most significant hurdles that most consumers couldn't jump was the enormous price tag. With the $39,000 Mercedes 300E MSRP plus the additional $17,000-$39,000 AMG-ification, the Hammer was unobtainable to almost everyone.
In 1986, a fully-optioned Mercedes AMG Hammer cost around $137,000. Corrected for inflation, the AMG Hammer would cost $317,000 in modern currency. Taking into account that the Ferrari Testarossa's MSRP floated around $85,000 in 1986, you could buy nearly two of them for the price of what is essentially a Mercedes E-Class. In comparison to its direct competitors at BMW, the AMG Hammer cost nearly three times as much as the E28 M5 and over twice as much as the following E34 M5. As a result, it should come as no surprise that BMW sold far more M5s than Mercedes did Hammers.
But, that was never the point of the AMG Hammer, was it? The Hammer appealed to sensible and logical folks wanting a practical supercar, who also happened to be clinically insane. The Mercedes AMG Hammer appealed to a more eclectic and daring demographic than the BMW M5 did. In the end, I suppose that is why Mercedes only sold around 30 examples of the AMG Hammer, making it the third-rarest Mercedes model ever behind the Mercedes CLK GTR and Mercedes 300 SLR Uhlenhaut.
The Mercedes-Benz AMG Hammer Legacy
Without the AMG Hammer, where would we be? Well, there's no guarantee that the AMG-Benz merger would have happened in the 1990s without it. There's no guarantee that we'd have cars like the Porsche Taycan or the Audi S8 either. While BMW was the first to introduce the hot saloon to the world, Mercedes beat them at their own game. Annihilated them at their own game. Revolutionized the game itself.
In 1986, no -one had ever seen a 4-door move so fast, let alone obliterate a Ferrari from stoplight to stoplight. The AMG Hammer proved that performance didn't have to come in a wedge shape. True excitement doesn't have to come at the sacrifice of comfort or usability. It's easy to draw parallels between the Hammer and some American muscle cars that followed the same blueprint. Cars like the Rambler Rebel and Pontiac Grand Am certainly have similar blood running through their veins.
Some of the more purist readers might be wondering why we chose to feature the Mercedes AMG Hammer on a site to celebrate muscle cars. Good question. Ultimately, the AMG Hammer represents the muscle car mantra nearly to a T. It is a mid-size chassis with a massive V8, taking it to the fancy foreign boys who think they run the streets. The rather cool part about it is the fact that AMG operates on very similar principles to this day. Most of that gusto can be traced back to the Mercedes AMG Hammer.
If you enjoyed this article and are looking for more muscle car content, check out our Ultimate List of Muscle Cars.