Ultimate Chrysler 383 Mopar Engine Guide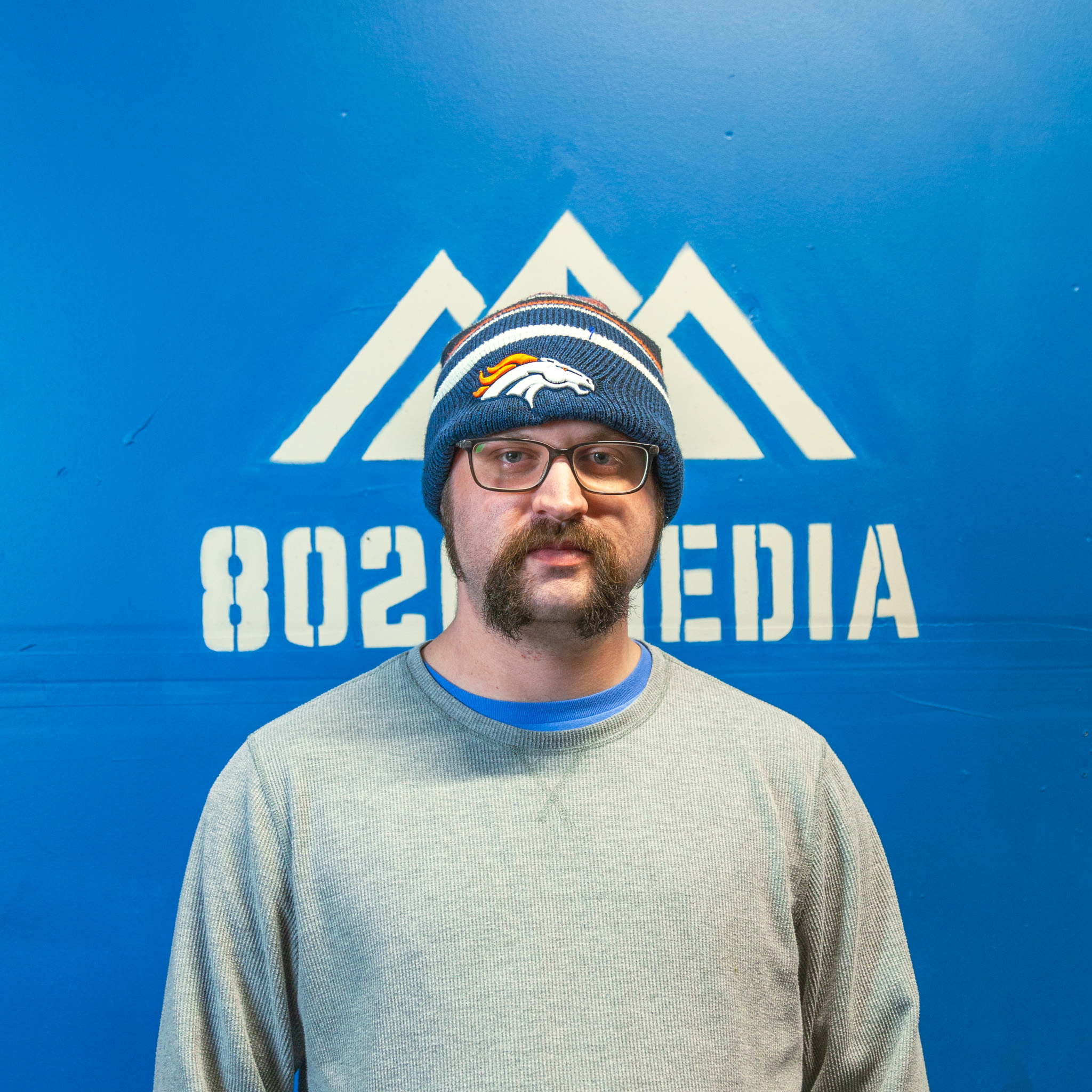 Meet Chandler
Chandler has a bachelors and masters degree in history as well as a passion for classics and muscle cars. His education and historical knowledge makes him skilled at crafting highly detailed articles about America's muscle cars and automotive history. His love of muscle cars is undeniable, with him seeking them out at every opportunity during his visits to auto shows and car meets. Chandler's knowledge and enthusiasm towards automotive history make him a great asset to the Muscle Car Club community.
Since its introduction in 1959, the Chrysler 383 Wedge V8 engine has earned a solid reputation as one of the top big blocks ever made by Mopar. Producing a maximum of 335 horsepower and 460 lb-ft of torque from the factory, the 383 Mopar powered many iconic muscle cars throughout the 1960s and very early-1970s. Though it has often been overshadowed by its larger 413, 426, and 440 big-block siblings, the 383 V8 remains a favorite of many.
It lasted for a total of 13 years, and was used in Chrysler, Dodge, and Plymouth (Mopar) vehicles like the Newport, Super Bee, Charger, Road Runner, and 'Cuda. In addition, French and British specialty manufacturers Facel, Bristol, and Jensen, used the 383 in a few of their sedans and grand tourers in the 1960s, too.
383 MOPAR Engine History
The Chrysler big-block series of V8s dates back to the 1950s and the "FirePower" V8 engines. These were the first overhead valve (OHV) series of V8 engines from Chrysler/Dodge, and are also known as the first generation of "HEMI" engines. They lasted from 1951–1958, and in 1958 Chrysler succeeded the FirePower HEMI with the new "wedge" big-blocks.
There were two kinds of wedge big-blocks, the raised-deck block or RB series, and the low-deck or (L)B series. The difference in deck height was about 0.75", and the RBs were also much bigger in displacement. The first motors released were the B-series 350 and 361 cid V8s for 1958. The following year, Chrysler bored the 361 out to 383 cid, creating the first 383 big-block. It had a two-barrel carburetor and made 305 horsepower and 410 lb-ft of torque.
Beginning in 1960, the 383 was available from Dodge in the Super D-500 Package and from Plymouth as the Golden SonoRamic. Inside the DeSoto, the 383 was marketed as the TurboFlash V8. The Super D-500 made 330 horsepower with an all-time high of 460 lb-ft of torque. The Dodge Ram-Fire 383 made 325 horsepower and 425 lb-ft of torque.
In 1965, to keep up with the times, Chrysler made the 383 compatible with unleaded fuel. Also from 1967–1971, was a 258 horsepower version that powered the Dodge D-series trucks.
Chrysler Squad Cars and the 383 Magnum/Golden Commando/Road Runner
Throughout the '60s, Chrysler, Dodge, DeSoto (until 1961), and Plymouth, all used the 383 in everything from muscle cars, to station wagons, to luxury sedans. From 1967–1971, Chrysler/Dodge/Plymouth offered the 383 as a power plant in their various squad cars. Police departments used these cars, and they were quite powerful. Inside of the Belvedere, Coronet, Fury, and Polara squad cars, the 383 made either 290 horsepower and 390 lb-ft of torque, or 330 horsepower and 425 lb-ft of torque.
In 1968, Dodge and Plymouth released high performance variants of the 383 Magnum and 383 Golden Commando/Road Runner. These were given parts from the larger 440 Super Commando/Magnum wedge-style big-block. They made 335 horsepower and 425 lb-ft of torque.
Dodge used the 383 Magnum inside the Charger and Super Bee for 1968–1969, and also put it in the Challenger for 1970. Plymouth originally only used the 383 Road Runner inside the Road Runner for 1968–1969. However, they soon put it inside the Barracuda and 'Cuda, where it became the base engine and known as the Golden Commando instead.
From 1967–1968, a slightly modified 383 Golden Commando was used in the Plymouth Barracudas. These 383s were only rated at 280–300 horsepower, due to more restrictive exhaust manifolds. These manifolds had to be smaller and more restrictive due to the limited space in the Barracuda's engine bay.
The end of the Chrysler 383 Engine
Unfortunately, as is the tale for seemingly every great big-block of the muscle car era, emissions and a change in horsepower ratings spelled the end for the once almighty 383 Mopar. In 1970, engineers first had to lower the compression ratio, but peak power output was still the same. However, in 1971, compression dropped even lower, and performance took a hit too.
The same engine that was rated at 290 horsepower dropped to 275 horsepower, and the 335 horsepower Golden Commando/Magnum was no longer an option. Instead, a 300 horsepower version was in its place.
The same year, American companies were forced to start listing horsepower and torque outputs using SAE Net instead of SAE Gross ratings. This meant that the engine measurements now had to account for some parasitic power loss for accessories like alternator, water pump, mufflers, etc., when previously they did not.
To illustrate the power-loss from the new ratings system, Plymouth posted the numbers side-by-side. The SAE Gross ratings for the 383 powered Road Runner in 1971 were 300 horsepower and 410 lb-ft of torque. Using SAE Net ratings, these dropped all the way down to 250 horsepower and 325 lb-ft of torque.
1971 was the last year for the 383 big-block, as Chrysler/Dodge/Plymouth retired it after that year. In its place, the larger 400 cid big-block was instead used. During its time, Chrysler sold more than 3 million 383 engines between its different brands. It was an immensely powerful and reliable engine, for its time, and is still revered by gear heads today.
The RB Series Chrysler 383
From 1959–1960, Chrysler also created another version of the 383 that uses a raised-deck block instead of the low-deck block. While many people think both versions belong to the B-series, the 383 raised-block version actually belongs to the RB series, instead. It was only available for two years, and was somewhat of a frankenstein engine.
The reason it came about was that starting in 1959, Chrysler added an assembly line at their Trenton plant for the new RB-series 413 big-block that was coming out that year. However, the B-series 383 was incredibly popular at the time, and the Trenton plant struggled to make enough B-series engines. To speed up production, the new 413 assembly line was modified so that it could also produce new 383 displacement engines.
However, there are crucial differences between the B and RB-series 383 engines: the bore and stroke and deck height. They still have the same displacement, but the bore and stroke and deck height are very different.
Since the B-series 383 is a bored version of the 361, it shares the same 3.375" (85.7 mm) stroke. However, since the RB-series 383 is a de-bored version of the 413, it shares the same stroke as the 413, which is 3.75" (95.3 mm). The bores are also different, because the B-series 361 has an almost identical bore as the RB-series 413. So the over-bored B-series 383 (4.25", 108 mm) and under-bored RB-series 383 (4.031", 102.4 mm) have different measurements.
The short lived RB 383 only lasted until 1960, when Chrysler was able to beef up production on the B 383. Still, more than 100,000 RB 383s were sold from 1959–1960, though they are extremely rare today.
383 MOPAR Engine Technical Specifications
| | |
| --- | --- |
| Engine | Chrysler 383 Big-Block |
| Engine Family | Chrysler B series Big-Block |
| Model Years | 1959-1971 |
| Aspiration | Naturally Aspirated |
| Displacement | 383 cid (6.3 liters) |
| Configuration | 90° V8 |
| Fuel System | 2 or 4 bbl Carburetor |
| Valve Train | OHV, 2 valve/cylinder (16v) |
| Head/Block Material | Cast Iron |
| Bore & Stroke | 4.25″ x 3.375″ (108mm x 85.7mm) |
| Compression | 8.5:1 – 10.0:1 |
| Horsepower Output | 258-335 horsepower |
| Torque Output | 390-460 lb-ft of torque |
383 MOPAR Engine Car Applications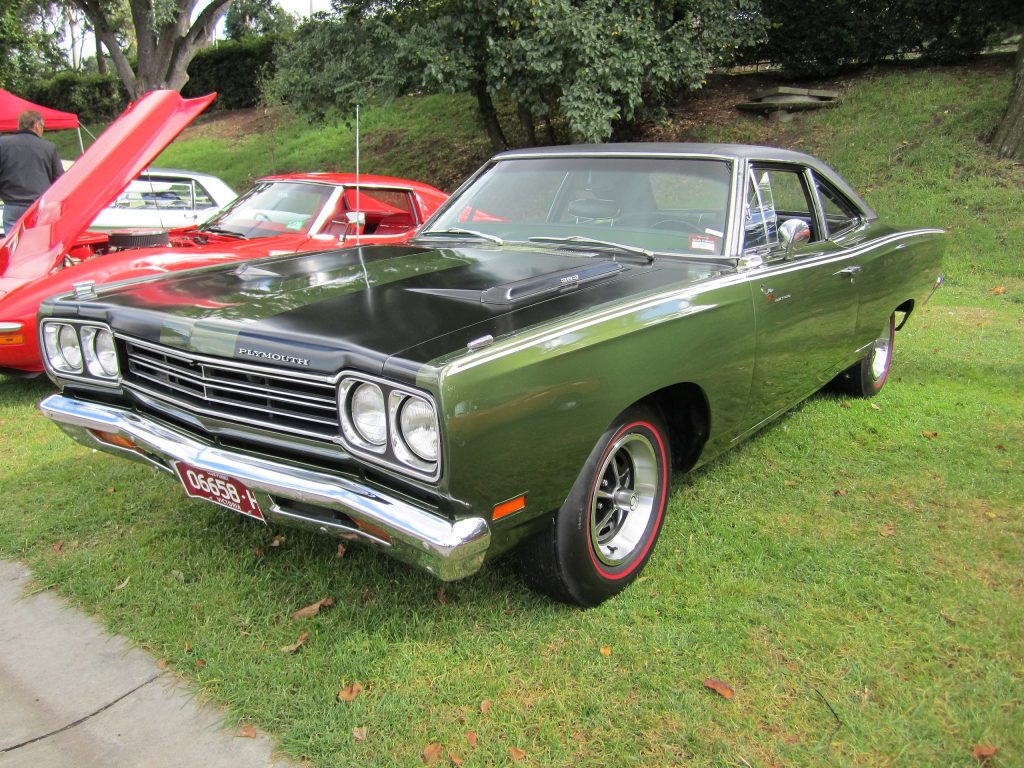 The Chrysler 383 engines appeared in the following models from 1959–1971:
Chrysler 300
Chrysler Newport
Chrysler Saratoga (RB-series)
Chrysler Town and Country
Chrysler Windsor (RB-series)
DeSoto Adventurer
Dodge Challenger
Dodge Charger
Dodge Coronet
Dodge Custom 880
Dodge D-series Trucks
Dodge Dart
Dodge Monaco
Dodge Polara
Dodge Super Bee
Plymouth Barracuda
Plymouth Belvedere
Plymouth Fury
Plymouth Road Runner
Plymouth Satellite
Chrysler 383 MOPAR Engine Design Basics
The 383 Mopar engine had a displacement of 383 cid (6.3) liters and used a cast iron block and heads. The B-series had a bore and stroke of 4.25″ x 3.375″ (108 mm x 85.7 mm), while the RB-series had a bore and stroke of 4.031" x 3.75" (102.4 mm x 95.3 mm). The B-series version, the main version of the engine from 1960–1971, was a bored version of the 361 cid big-block.
The 383 is known as a wedge engine. Wedge designs have wedge-shaped combustion chambers, which are much different from HEMIs, though they still produce solid power. The engine block had a two-bolt main, and used forged connecting rods. From 1959–1971 the crankshaft was forged steel, but in 1971 – in the two-barrel carburetor versions – the crankshaft was made from cast iron.
The 383 engine could be had with either a double or quad-barrel carburetor, with the quad-barrels having a higher horsepower output. Starting in 1960, higher powered versions of the Dodge 383 got the cross-ram or long-ram intake setup. These had carburetors placed on the opposite cylinder head to which they were feeding, and long intake tubes were necessary to reach the required distance.
The valve train of the 383 Mopar is an overhead valve (OHV) setup with two valves per cylinder, making 16 valves total. It used a hydraulic camshaft and lifters, and had valve sizes of 2.08" (intake) and 1.60" (exhaust). Initially, compression started at 10.0:1, but kept dropping. In 1965, compression dropped to 9.2:1 to accommodate regular fuel in some models. In 1970, it dropped again to 8.7:1, and then finally to 8.5:1 in the last year of 1971.
The High Performance and Truck Variants of the 383
From 1968–1970, there was a high performance version of the 383 Magnum from Dodge and 383 Golden Commando from Plymouth. From 1968–1969, power output was 335 horsepower and 425 lb-ft of torque. The compression ratio was 10.0:1, and the exhaust valves were widened to 1.74" due to the new head. The carburetor was a four-barrel Carter AVS, which sat on top of a new dual-plane, high-rise intake manifold made from cast iron. In 1970, a four-barrel Holley unit replaced the Carter.
Part of what made the high output 383 so powerful was that it used parts from its larger Dodge 440 Magnum and Super Commando counterparts. This included the heads, intake manifold, camshaft, and exhaust manifold. Compression dropped from 10.0:1 to 9.5:1 in 1970, the last year the variant was available.
From 1967–1971, a detuned version of the 383 Magnum was used in Dodge D-series light trucks. It only made 258 horsepower, but used a similar hydraulic camshaft and lifters. Compression was 9.2:1 from 1967–1970, but dropped to 8.7:1 in 1971 like other 383s.
How reliable is the 383 Mopar Engine?
During its 13 year production cycle, the Chrysler/Dodge/Plymouth 383 Mopar engine earned a solid reputation for reliability. If it wasn't for the emissions crunch of the 1970s, the 383 probably would have stayed around for several more years, gaining improvements and horsepower. Unfortunately, there was no way to rectify the big-block's massive power output with increasing restrictions, leading to a larger but less powerful 400 cid V8 taking over in 1972.
Still, during its run from 1959–1971, the Chrysler 383 was used in just about everything they could fit it into, and it never suffered from any catastrophic design flaws. With over 3 million of them being produced in just over a decade, it points to a high level of confidence on Chrysler's part that the engine was reliable and meant for longevity.
In addition to performing well on the consumer market, the 383 Mopar has long been seen as a reliable power plant for those looking to make extreme amounts of horsepower. Obviously, no engine making seriously high horsepower numbers will last too long without needing a rebuild. But for its time, the 383 Mopar stands up very well to modifications and repeated abuse.
Like most muscle cars, the problem you will more often than not run into with 383 engines is neglect. Without consistent maintenance, these engines do not have the longevity and reliability as they would otherwise. In addition, most 383 vehicles will have massive rust problems, depending on storage.
Still, the 383 Mopar itself is a very solid and reliable power plant. While there might not be many on the road today, you can still find them in vintage Super Bees, Chargers, Challengers, Road Runners, 'Cudas, and others, though usually in rebuilt form.
Chrysler 383 MOPAR Performance and Upgrades
As mentioned, the 383 Mopar has long been seen as a solid power plant for making lots of horsepower. From the factory, Chrysler/Dodge/Plymouth rated the most powerful 383 Mopars at 330 horsepower and 460 lb-ft of torque (1960–1961) or at 335 horsepower and 425 lb-ft of torque (1968–1969). While these are given in terms of SAE Gross rather than Net ratings, they are also assumed to be somewhat conservatively rated for insurance purposes. Still, for its time and displacement, the 383 fits right in with the muscle car era.
For those looking at getting extra performance out of their 383, there are a few different roads to go down. For a simple bump in performance, adding easy bolt-ons like a cold air intake, long-tube headers, larger carburetor, more aggressive camshaft, higher flowing intake and heads, and/or even a blower, will make a good bit of extra horsepower.
However, the true glory of the 383 comes from its ability to be massively bored and stroked. As MotorTrend showed a few years ago, the 383 can be stroked (and slightly bored) all the way out to make a massive 496 cid of displacement. The result made for 470 horsepower and 520 lb-ft of torque with just headers, an intake manifold, camshaft, and a larger 750 Holley double-pumper carb. But you can only imagine its true possibilities.
While it is often pushed to the side in favor of its larger 413, 426, and 440 big-block cousins, the 383 Mopar V8 is no slouch on the dyno. You can either stick to simple bolt-ons or go all the way to a nearly 500 cid stroker, it all depends on how much power you want. And the 383 will definitely deliver.
The Chrysler 383 Mopar V8 Legacy
Lasting for 13 years from 1959–1971, the Chrysler 383 Mopar V8 engine has long remained in the hearts of muscle car enthusiasts. It might not get the attention of the larger 400+ cid big-blocks, but it is still capable of rip-roaring performance. From the factory, the highest output 383s made 330 horsepower and 460 lb-ft of torque (1960–1961), or 335 horsepower and 425 lb-ft of torque (1968–1969).
Unfortunately, the emissions crunch of the 1970s doomed what was likely a bright future for the 383, though Chrysler was still going to bring out the 400 cid big-block for production efficiency anyways. Still, the 383 powered Road Runners, Super Bees, Barracudas, Chargers, and Challengers, were some of the most sought out cars of their day. Many people even found the lighter weight 383 powered Mopars could actually keep up with the 400+ big-blocks.
Today, original 383s are largely relegated to shows and collectors, and many of them barely see enough fuel to taxi on and off the trailer. There are however some that you can find in the wild, and it's always a treat to see (and hear) a 383 pass by at full bore.
Let us know your experience with the 383 Mopar V8 in the comments below!