Chevy 350 Engine Guide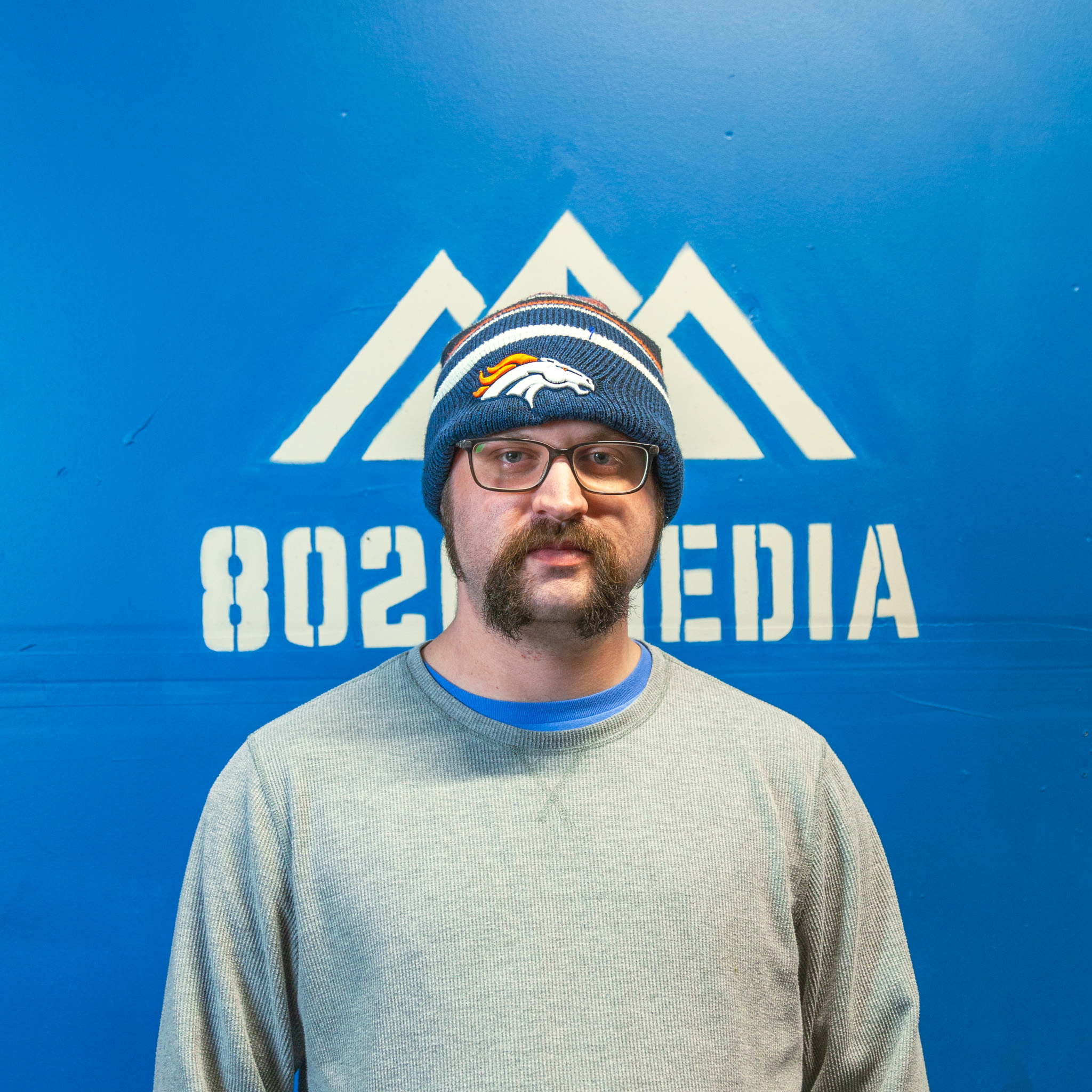 Meet Chandler
Chandler has a bachelors and masters degree in history as well as a passion for classics and muscle cars. His education and historical knowledge makes him skilled at crafting highly detailed articles about America's muscle cars and automotive history. His love of muscle cars is undeniable, with him seeking them out at every opportunity during his visits to auto shows and car meets. Chandler's knowledge and enthusiasm towards automotive history make him a great asset to the Muscle Car Club community.
For nearly fifty years, Chevy small block V8 engines were some of the top choices available for domestic vehicles. They powered everything from muscle cars, to sports cars, to economy sedans and vans, and even trucks and SUVs. Incredibly, Chevy has manufactured well over 100 million small block engines since 1954. Among the different versions, the small block Chevy 350 engine is probably the most well known and widely utilized.
The 350 small block V8s had 17 different variants available spanning two generations, starting in the 1967 model year. Most famously, Chevy put several variants of them in the Chevelle SS, Camaro SS, and Corvette ZR-1. Unfortunately, production Chevy 350 engines bit the dust in 2002 with the introduction of the LS-Generation of small blocks. However, Chevy still offers a crate version today for any hot rodders looking for 350 small block power.
Table of Contents
Chevy 350 Engine History
Chevrolet initially introduced the small block engines in 1955, and they came out with the 350 cid version in 1967. They developed the 350 cid (5.7L) from the existing 327 small blocks they had made since 1962. Chevy immediately put the 350 in their 1967 Camaro SS, and by 1969 they had made it available in the Corvette, Caprice, Impala, El Camino, and Chevelle. Chevy launched four different versions of the 350 in the 1960s; the L48, L46, L65, and LM1 V8s.
Among these engines, really only the L48/6 are widely regarded. Both of them made north of 300 hp, with the L46 making 350 hp during its limited run. Both the LM1 and L65 350s made less than 200 hp, and were relatively undesirable versions.
The 1970s Restrictions on the Chevy 350s
In the 1970s, Chevy launched another four 350s; the ZQ3, LT-1, L82, and LS9 V8s. Unfortunately, the 1970s created multiple problems for Chevy 350 engines.
First, was the increasing emissions restrictions, which choked power output for years. Second, was the switch from unleaded to leaded fuel, which increased the loss of power by necessitating more mild tuning with less advanced ignition timing. Lastly, was the switch in how Chevy was allowed to rate their engines. Previous to 1972, auto manufacturers labeled engine power output in terms of SAE gross figures. However, starting in 1972 they were forced to switch to SAE net figures, which are usually much lower.
SAE net figures, while lower, are more accurate measures of how much power engines produce under real world conditions. Rather than SAE gross figures, which are measured in more controlled environments that allow for better performance. Manufacturers prefer to use SAE gross because of the higher numbers, but SAE net has been the standard since 1972.
Almost overnight, the most powerful 350 engines lost 150 hp. Part of the decline came from the restricted tuning, but the change in horsepower ratings to SAE net made it seem worse than it was.
The 350 itself saw declining numbers. The LT-1 reached a peak of 370 hp in 1970, before the L65 cratered out at 145 hp from 1973-1975. In 1975, the highest output Chevy 350 engine was the LM1 at a measly 155 hp.
Really, the only small block Chevy 350 engines capable of any performance were the LT-1, ZQ3, and L82s. The LT-1 is one of the finest Chevy 350 engines they ever created, and the ZQ3 and L82s are both solid V8s. The LT-1 is one of the most frequently restored small block engines, due to its superior performance and design.
The End of the First Gen Chevy Small Block 350s
The 1980s did not start out much kinder for the Chevy 350 engines. Emissions restrictions were still proving challenging for GM and Chevrolet to overcome, which meant continued low power and the prioritizing of fuel economy. Chevy used the LT-9 and LS9s to power their trucks, and most of the engines from the 1970s were discontinued.
Chevy dropped the 350 engine from the Camaro between 1982-1986, and the Corvette's version languished between 205-240 hp. At this point, Chevy was only using the small block 350 in the Corvette, Firebird, and a few trucks. However, as the 1980s wore on older 350s like the L48/6s and LT-1 began to find second lives at the drag strips and tracks. Hot rodders started taking them from junked Camaros and Chevelles, supercharging them, and swapping them into all varieties of cars.
In 1988, Chevy launched the L05 350 small block, and in 1996 they introduced the L31 (Vortec 5700). The L05 found its way into some unique vehicles, like the Hummer H1, as well as family station wagons like the Buick Roadmaster and Oldsmobile Cruiser. The L05 also powered many police-specd Caprices, as well as trucks like the K5 Blazer and GMT400. GM put the L31 in their 1996 G series vans, and hilariously, in the 2000 Oscar Mayer Wienermobile.
The Second Gen Small Block 350's Return to Form
While Chevy still used the L05, L31, and L98 350s in the '90s, they had largely moved on to the second generation of small blocks, which began with the LT5 in 1990. Chevy put the LT5 in the 1990-1995 C4 Corvette ZR-1 high performance models, where it made 375-405 hp. The LT5 is one of the best Chevy 350 engines ever built. It is highly modifiable, and was engineered in combination with Lotus. It was one of the few engines that Chevy did not build themselves, as specialty builder Mercury Marine manufactured them.
The other two Second Gen 350 Chevy small blocks were the LT1 and LT4. Chevy made the LT1 from 1991-1997 and put it in a variety of Camaros, Pontiac Firebirds, and C4 Corvettes. Though it had a similar engine code as the 1970-'72 LT-1, it was a distinctly different engine. The LT4 lasted only from 1996-1997, but was a higher output version than the LT1. While the LT1 topped out at 300 hp, the LT4 made 330 hp, and many said it was actually underrated by Chevy for insurance purposes.
In 1997, GM moved on from the second generation LT-series of small block engines to the third generation LS-based series. Chevrolet still carried the L31 350 until 2002, but ended production for everything else in 1996-1997.
Chevy 350 Engine Specs
| | |
| --- | --- |
| Engine | Chevy 350 V8 |
| Production Years | 1967-2002 |
| Aspiration | Natural Aspiration |
| Displacement | 350 cid (5.7 L) |
| Configuration | 90* V8 |
| Fuel System | Carb, Fuel Injection |
| Valve Train | OHV 16V (2x cylinder) |
| Head/Block Material | Cast Iron/Aluminum |
| Bore & Stroke | 4 in X 3.48 in |
| Compression | 8.5:1 – 11.0:1 |
| Horsepower Output | 145-370 hp |
| Torque Output | 220-350 lb-ft |
Chevy 350 Small Block Vehicle Applications and Production Years
During its 35 year production run, the Chevy 350 engine produced 17 variants over two Generations. It was officially in production from 1967-2002, with the second Generation beginning in 1990.
Below is a partial list of all the vehicles Chevy put the various 350 small blocks in by year:
| | |
| --- | --- |
| Production Year | Make/Model |
| 1967-1981; 1987-1997 | Chevrolet Camaro |
| 1968-1979 | Chevrolet II/Nova |
| 1969-1998 | Chevrolet/GMC Light Duty Trucks |
| 1969-1970; 1975-1996 | Chevrolet Caprice |
| 1969-1977 | Chevrolet Chevelle and Chevelle SS |
| 1969-1982; 1984-1996 | Chevrolet Corvette |
| 1970-1977 | Chevrolet Monte Carlo |
| 1971-1979 | GMC Sprint/Caballero/Diablo |
| 1977-1979 | Buick Century |
| 1977 | Buick Regal |
| 1977-1979 | Buick Skylark |
| 1977-1979 | Chevrolet Omega |
| 1977 | Pontiac Ventura II |
| 1978-1979 | Chevrolet Malibu |
| 1978-1979; 1987-1997 | Pontiac Firebird |
| 1978-1979 | Pontiac LeMans |
| 1978-1979 | Oldsmobile Cutlass |
| 1990-1992 | Cadillac Brougham |
| 1992-1996 | Buick Roadmaster |
| 1993-1996 | Cadillac Fleetwood |
| 1995-1996 | AM General Hummer H1 |
| 1996 | G-Series vans over 8,500 lb w/ 4L80E |
| 1996-1999 | Chevrolet/GMC C/K Full-size Trucks |
| 1996-1999 | Chevrolet/GMC Suburban |
| 1996-2000 | Chevrolet Tahoe/GMC Yukon |
| 1996-2002 | Chevrolet Express/GMC Savana Vans |
| 1999-2000 | Cadillac Escalade |
| 2000 | Oscar Mayer Wienermobile |
Corvette Small Block 350 Applications
| | |
| --- | --- |
| Generation | Engine Variant |
| C4 (Third Gen) | L46 |
| | LT-1 |
| | L48 |
| | L82 |
| | L81 |
| | L83 |
| C5 (Fourth Gen) | L83 |
| | L98 |
| | LT5 |
| | LT1 |
| | LT4 |
Camaro Small Block 350 Applications
| | |
| --- | --- |
| Generation | Engine Variant |
| First Gen | LM1 |
| | L48 |
| | L65 |
| Second Gen | L65 |
| | LM1 |
| | LT-1 |
| | L82 |
| Third Gen | L98 |
| Fourth Gen | LT1 |
| | LT4 |
Chevrolet 350 Engine Production Years by RPO
First Generation 350 Small Blocks
| | |
| --- | --- |
| Engine Variant | Production Years |
| L48 | 1967-1980 |
| L46 | 1969-1970 |
| L65 | 1969-1975 |
| LM1 | 1969-1988 |
| ZQ3 | 1970-1974 |
| LT-1 | 1970-1972 |
| LS9 | 1970-1986 |
| L82 | 1973-1980 |
| L81 | 1981 |
| LT-9 | 1981-1986 |
| L83 | 1982-1984 |
| L98 | 1985-1992 |
| L05 | 1988-1996 |
| L31 | 1996-2002 |
Second Generation 350 Small Blocks
| | |
| --- | --- |
| Engine Variant | Production Years |
| LT5 | 1990-1995 |
| LT1 | 1991-1997 |
| LT4 | 1996-1997 |
Chevy 350 Engine Design
Over the years, the 350 went through some pretty extensive changes, hence the more than 17 variants. However, one of the defining parts of the Chevy 350 engines was their interchangeability. Many shared parts like connecting rods, pistons, and other internals fit into pretty much any 350 engine. You can take a Gen One LT-1 block and put newer pistons and rods in it without much hassle. The difference in generations presents some problems, but there are still some interchangeable parts.
Almost all Chevy 350 engines have cast iron heads and blocks. Except some Gen Two LT-1s which were aluminum, and the L98 in the Corvette which was Iron and aluminum. All of them had the same bore and stroke, 4" x 3.48", for a total displacement of 350 cid. They are all also naturally aspirated from the factory, though many of them are easy to fit with superchargers.
Chevy 350 Small Block First Gen Designs
When the first generation of Chevy small blocks arrived, it was their first production engine with larger 2.45" main-journals and 2.1" rod journals. It was also one of the first engines with ⅜" rod bolts, four bolt main-bearing caps, and a reinforced block. To meet the changing emissions requirements, flat-top pistons were introduced to lower compression starting in 1971. After 1972, mechanical cams and Holley carbs were jettisoned for hydraulic versions.
Some variants got fuel injection starting in 1982-1985, and the rest had them by the 1990s. Chevy gave the 350s HEI distributors starting in 1974, and in 1981 they installed the first ECMs in some models.
Chevy 350 First Gen Standout Variants
Among the first generation engines, the best variants were the L46/8, LT-1, ZQ3, and L82/98s. The L48, the original 350 small block engine, is one of the most legendary. It had hydraulic cam, a 4bbl Quadrajet carb, cast pistons, 4-bolt mains, and originally a 10.25:1 compression ratio. Its highest output was 300 hp and 380 lb-ft of torque, before it was slowly neutered for emissions. The L46 was the higher performance version of the L48. It had an 11.0:1 compression ratio and slightly different internals to make 350 hp from the factory.
The LT-1 engine is another of the most legendary small block engines of all time. It had high performance cams, a solid 11.0:1 compression ratio (originally), a 780 cfm 4bbl Holley carb, and a high rise aluminum intake. The LT-1 put out a max of 370 hp in the Corvette, before being lowered to 255 hp in 1972 when it was discontinued.
The L82 was another higher performance variant of the Chevy 350 engine. It had a Rochester Quadra-jet 4bbl carb with a dual-plane aluminum intake manifold, L46 hydraulic cam, and forged aluminum pistons. Power was lower than the other high performance variants, making a max of 250 in 1971. The L98 had tuned port injection (TBI) which was new for the 350s, and it also had aluminum cylinder heads. Though these were massive improvements for flow and fueling, it only resulted in a max of 245 hp. However, torque figures were much healthier at 345 lb-ft.
Second Gen Changes to the Chevy 350 Small Block
Chevy first released their second generation of 350 small blocks in 1990 with the LT5 in the Corvette ZR-1. There are some things that remain the same, such as the displacement and dimensions, engine mounts, and rear-block-face bolt patterns. However, the internals are very different.
The largest difference between the two generations is the flow of the cooling system. The Second Gen has coolant flowing through the cylinder heads and then into the block, the opposite path as before. This helps raise the compression ratio and is supposed to cut down on leaks by reducing the number of gaskets and passages for coolant to flow through – while lowering combustion chamber temps. Chevy also changed to a front-mounted "optispark" distributor, though this was notoriously bad and fail prone.
The LT1 and LT4 Chevy 350s
Chevy debuted the LT1, the new version of the 1970s LT-1 code engine, in 1992 in the C5 Corvette. It was pretty much a brand new engine with only minimal similarities to the other engine. The internals were completely different and not interchangeable, and the new version actually made less advertised horsepower than the C4. However, Chevy rated the C4 with SAE gross instead of net – like the C5 – so the difference was likely minimal.
The early LT1s had speed density air/fuel management and batch-fire fuel injection, but in 1994 Chevy updated to a mass airflow (MAF) system and more precise sequential fuel injection.
The LT4 was the final 350 Gen Two small block that Chevy created. It only lasted from 1996-1997, and it was basically a high performance LT1. Chevy made less than 10,000 models containing the LT4, and they rated it at 330 hp and 340 lb-ft. They gave the LT4 larger injectors, a better flowing intake manifold, and raised the compression to 10.8:1.
Chevy 350 Common Problems and Reliability
As far as reliability goes, the 350 small block is basically the definition. While not all of the 17 different Chevy 350 engines are the paragon of engineering, none of them are disasters. In fact, out of the entire 350 lineup you would be hard pressed to find one that has any consistently catastrophic issues. There are lots of 350 small blocks that have surpassed the 200,000 mile mark without problems.
While many of these cars had issues that made them prone to problems, they were usually not with the engine. With proper maintenance and care, the Chevy 350 engines are not prone to any widespread issues. With that being said, some of the individual 350 variants have been less favorable than others.
The most 350 engine problem is on the second generation LT1 engine produced from 1991-1997. These engines had a serious problem with their optispark distributor system. The undersized ventilation holes would lead to moisture buildup and corrosion, which would eventually lead to failure. It was unfortunately a very common issue on the LT1s, and replacements are plenty and easy to install. Previously, we wrote a guide about the LT1 engine's common problems, so take a look for more detailed information.
Other Gen One and two engines had problems with distributors, as Chevy was known for poorly designing them. The distributor wheels are prone to cracking, and the module that controls them also fails occasionally. Fuel pumps are another somewhat common issue on Chevy 350s, as the OEM versions are just not very good. They are prone to seizing and failing, sometimes in the middle of operation. Upgrading both to better aftermarket versions is the best way to fix any issues, roughly after 100,000 miles.
Chevy 350 Performance Upgrades
Among all of the Chevy small block engines, the 350 is by far the most moddable and built for performance. As we mentioned before the best versions for upgrading are the L46/8, LT-1, ZQ3, and L82/98s from the first generation, and all three of the LTs from the second generation. While the other eight variants are not terrible power plants, none of them are built to make power like the above versions. They just don't flow as well and were rated for well under 200 hp from the factory. If you're serious about a good build, the other engines are still options, but you probably will make less power.
Chevy 350 Bolt-ons
Top Chevy 350 Bolt-on upgrades:
Cold Air Intake
Long-tube Headers
ECU Tuning
Larger Carburetor (older 350s)
Camshafts
Forced Induction
The Chevy 350 responds very well to most bolt-on upgrades. A cold air intake will give about 10-15 hp, and long-tube headers will probably give double at 20-30 hp. Combining that with ECU tuning will give you an extra 20-30% in power on top of that. Supporting mods like larger fuel injectors, a higher flowing fuel pump, and a higher flowing intake manifold, will help you gain even more. Older 350s can also take larger carburetors, too.
The internals are capable until past the 400 hp range, at which point you will need forged pistons and rods. Most 350s came with iron crankshafts, so upgrading to a forged steel one is also a good idea for durability.
If you really want to make serious power, camshafts and forced induction are your true options. Camshafts will give you 25-100 hp, depending on their size, while the sky is truly the limit with blowers/turbos. You can add 150-500 hp with supercharger or turbocharger kits, depending on your specific engine.
Chevy 350 Legacy
Today, the Chevy 350 engines are still some of the most revered and sought out Chevy motors of all time. They were the best of all the first and second generation small blocks Chevy created, and in fact they were so good that Chevy still produces them today in crate form. They were incredibly reliable, durable as hell, and able to produce jaw dropping performance.
Chevy put the 350s in some of the finest Corvettes and Camaros of all time. The 350s managed to find their way into some pretty good trucks, SUVs, and even some untamed Roadmaster wagons. With well over 100 million built by now, the 350 has solidified its place in performance engine history.