Chevy 396 & 402 Big Block Guide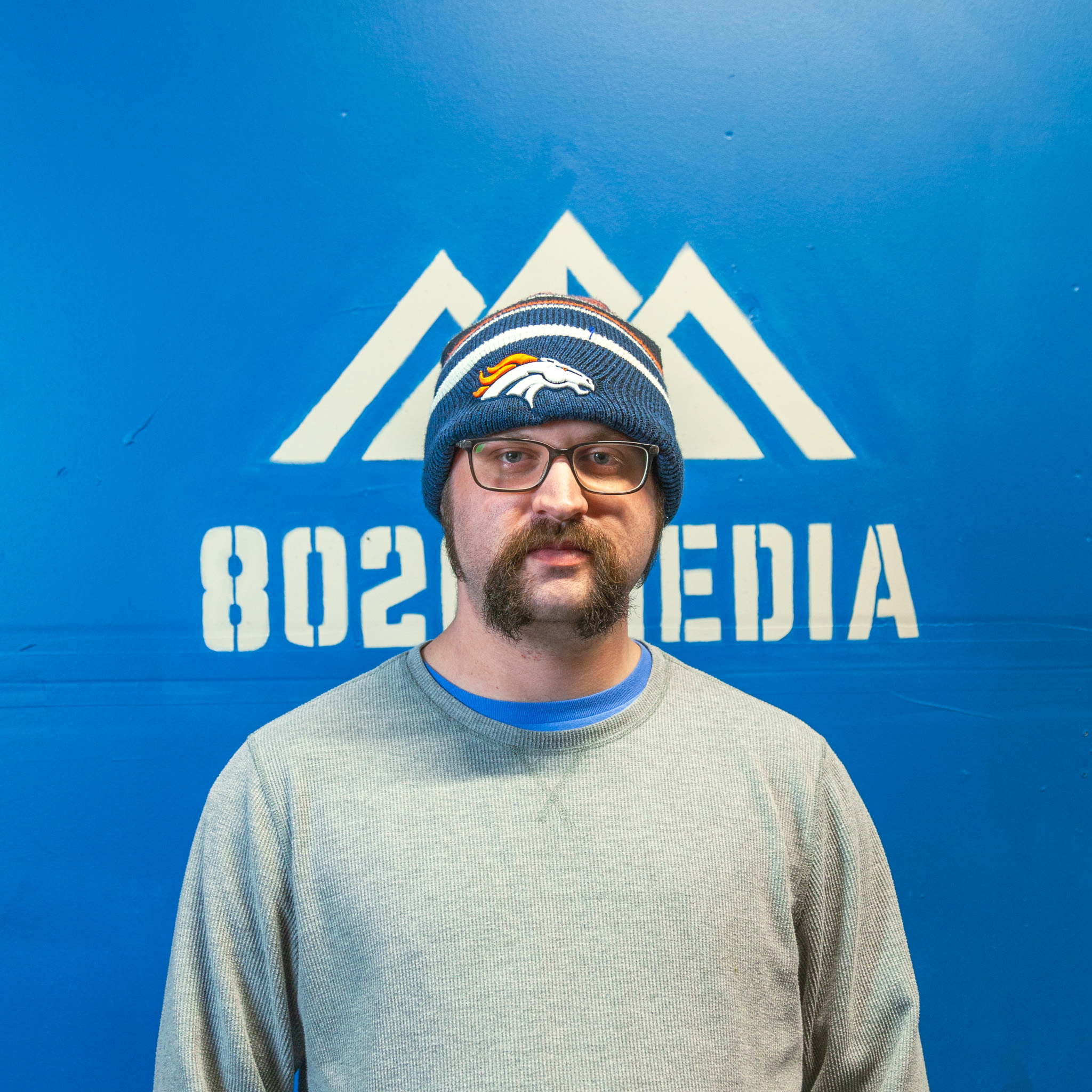 Meet Chandler
Chandler has a bachelors and masters degree in history as well as a passion for classics and muscle cars. His education and historical knowledge makes him skilled at crafting highly detailed articles about America's muscle cars and automotive history. His love of muscle cars is undeniable, with him seeking them out at every opportunity during his visits to auto shows and car meets. Chandler's knowledge and enthusiasm towards automotive history make him a great asset to the Muscle Car Club community.
Since its initial release in 1965, the Chevy 396 big block has been one of the top racing engines available. During its production run, it appeared in Camaros, Chevelles, El Caminos, and even briefly in the Corvette. Known for its thunderous output, stout reliability, and solid design, Chevy's 396 big block has maintained its status as a top dog, even though it hasn't been put in a production vehicle since the early 1970s.
Chevy bored out the 396 cid to 402 cid starting in 1970, though most cars still retained the 396 badging. While it is not as sought out as its larger big block brother the 427, or its small block cousin the 350, the Chevy 396 big block is still a great engine for both reliability and performance builds. Let's take a deeper look at its history, performance, common problems, and reliability.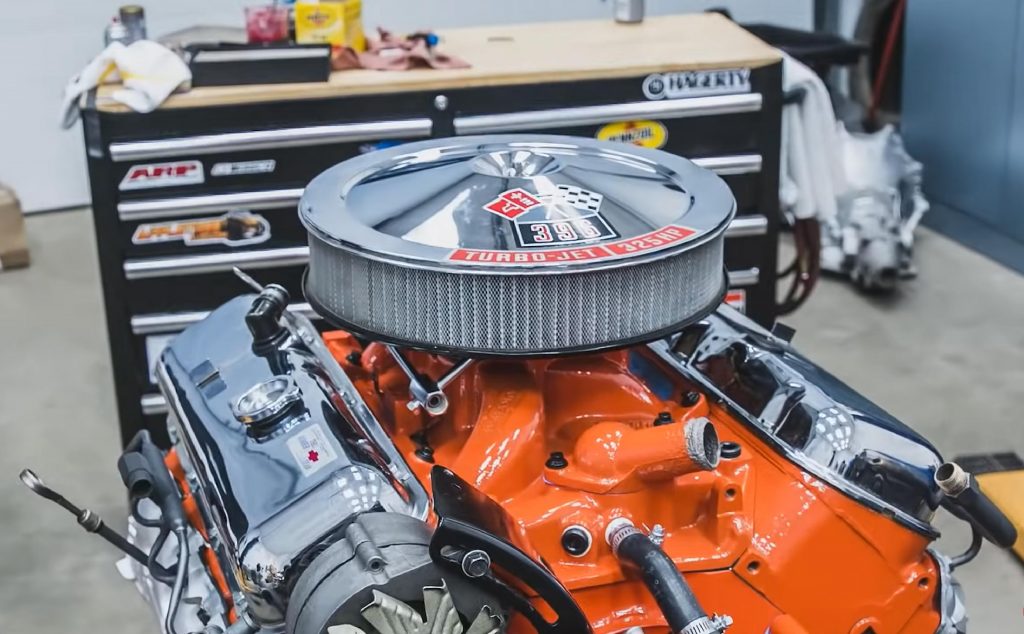 Table of Contents
Chevy 396 & 402 Big Block History
Chevrolet introduced the Mark IV generation of their big block engine in 1965 with the 396 V8. Chevy based the new 396 on both the outgoing first generation big block 409 and 427, as well as the Mystery Motor they used for racing in 1963. These new V8s were known as Chevy Rat Motors, to contrast with the small blocks that were known as Mouse Motors. Chevy also introduced the 366 big block, which was basically a debored 396.
For 1965, Chevy put the 396 big block in both the Corvette and Z16 Chevelle. Chevy gave the 'Vette the L78 version, while they gave the Z16 Chevelle the slightly less powerful L37. The L78 made an incredible 425 horsepower, while the L37 made a still respectable 350 horsepower. There was also the even less powerful L35, which made an entry-level 325 horsepower. In all, Chevy created seven different 396 variants: the L34, L35, L37, L66, L78, L89, and LS-3.
From the beginning, Chevy used the 396 big block as a workhorse. In addition to powering Camaros and Chevelles, Chevy also used the 396 in the Impala, Biscayne, Bel Air, and others. Interestingly, while the original L78 396 big block made 425 horsepower, no other 396 topped 375 horsepower during the remaining production run. Making the inaugural 396 big block from 1965, the L78, the most powerful production 396 ever.
From 396 to 402 cid
Beginning in 1970, Chevy decided to bore the 396 out to make a total displacement of 402 cid. No vehicles had the original 396 after 1969, with the exception of the Chevy C/K trucks, which had it until 1970.
Yet, while Chevy may have upped the displacement to 402, the marketing department evidently didn't get the memo. Chevy continued to brand the new 402 as either a 396 big block or as a new "Turbo-Jet 400." To make things even more complicated, there actually was another 400 cid small block engine. Chevy marketed the small block as the "Turbo-Fire 400," to contrast with the Turbo-Jet. In 1972, Chevy finally cut the bullshit and started referring to the LS-3, the only 402 left, by its proper displacement. They then promptly discontinued the engine the following year.
While Chevy created seven different variants of the 396 big block, they only designed three variants of the 402. Chevy bored the L34, L78, and LS-3 from 396 to 402 cid, and only the LS-3 lasted for more than one year. Chevy discontinued the 402 big blocks after 1972, partly due to the increase in emissions restrictions. With the exception of the 454, Chevy got rid of nearly all of their big block engines from 1976-1991. Some commercial vehicles and trucks still used a few big blocks, but by and large they were gone from cars.
In the absence of production vehicles, hot rodders and gearheads have continued to use 396 big blocks since the 1970s in project cars. There are tons of 396 big block builds at drag strips each night across the country, using the massive V8 as their powerplant.
Chevy 396 Big Block Specs and Years
396 and 402 Big Block Specs
| | | |
| --- | --- | --- |
| Engine | 396 | 402 |
| Production Years | 1965-1970 | 1970-1973 |
| Aspiration | Natural Aspiration | Natural Aspiration |
| Displacement | 396 cid (6.5 L) | 402 cid (6.6 L) |
| Configuration | V8 | V8 |
| Fuel System | Carbureted | Carbureted |
| Valve Train | 16 V OHV | 16 V OHV |
| Head/Block Material | Cast Iron | Cast Iron |
| Bore & Stroke | 4.094 in × 3.760 in | 4.125 in × 3.760 in |
| Compression | 9.0:1; 10.25:1; 11.0:1 | 8.5:1; 10.25:1; 11.0:1 |
| Horsepower Output | 265-425 horsepower | 210-350 horsepower |
| Torque Output | 300-415 lb-ft | 324-415 lb-ft |
| Engine Variants | L34/35/37/66/78/89/S-3 | L 34/78/S-3 |
396 Big Block Engines By Year
L34 1966-1969
L35 1965-1967
L37 1965
L66 1969
L78 1965-1969
L89 1968-1969
LS-3 1969
402 Big Block Engines By Year
LS-3 1970-1972
L34 1970
L78 1970
Chevy 396 and 402 Big Block Vehicle Applications
Vehicles Equipped With 396 Big Blocks:
1965 Chevrolet Corvette
1965-1969 Chevrolet Biscayne
1965-1969 Chevrolet Bel Air
1965-1969 Chevrolet Caprice
1965-1969 Chevrolet Chevelle SS/Z16
1965-1969 Chevrolet Impala/Impala SS
1967-1969 Chevrolet Camaro SS
1968-1970 Chevrolet C/K Trucks
1968-1969 Chevrolet Nova/Chevy II
Vehicles Equipped With 402 Big Blocks:
1970-1972 Chevrolet Biscayne
1970-1972 Chevrolet Bel Air
1970-1972 Chevrolet Camaro SS
1970-1972 Chevrolet Caprice
1970-1972 Chevrolet Chevelle SS
1970-1972 Chevrolet El Camino/GMC Sprint
1970-1972 Chevrolet Impala/Impala SS
1970-1972 Chevrolet Monte Carlo
1970 Chevrolet Nova
1971-1972 Chevrolet C/K Trucks
Chevy 396/402 Big Block Engine Design
The 396/402 big blocks are the fourth generation (Mark IV) of Chevy's big blocks, and have both similarities and differences with their predecessors. Chevy came out with their first generation of V8 big blocks, the W-series Mark I engines, in 1958. Previously, Chevy had been using small blocks on their cars and trucks, but they were always underpowered. While known for their reliability, they were not known for their performance – which left much to be desired.
Chevy developed three variants of their W-series V8s: a 348 cid, a 409 cid, and a 427 cid. Chevy produced the 348 from 1958-1964, the 409 from 1961-1965, and the 427 from 1962-1963. In 1963, Chevy created the second generation of their big blocks exclusively for use in drag racing. These were known as the Mystery Motors due to the secrecy surrounding them, and there reportedly was a 396 and 427 version.
These were the first 396 big blocks that Chevy ever created, though it apparently was never actually used by Chevy in competition. These Mystery Motors would serve as the basis for the Mark IV big blocks to come in 1965.
The Mark IV 396 and 402 Big Blocks
Chevy started on the production versions of the 396 big block in 1965, with the L35, L37, and L78 RPOs. The third generation of Chevy big blocks had been scrapped, so this was officially the fourth gen (Mark IV) after the W-series and Mystery Motors. By the time Chevy came out with the Mark IV big blocks, they had very little in common design-wise with their initial W-series predecessors.
There were however several similarities between the fourth generation and second generation (Mystery Motors) Chevy big blocks. One of the biggest carryovers was that Chevy kept the slanted (canted) valve design from the Mystery Motors. The valve heads were slanted away from each other, instead of being parallel like other Chevy motors. This allowed Chevy to use larger valves that could open toward each other. The design increased air flow which added more power, and gave rise to its nickname: the porcupine.
The block and head were both cast iron, which meant durability but also lots of weight. Some high performance variants, like the L78, had an aluminum intake manifold for weight savings and better flow, but most had cast iron manifolds. Compression on most 396 big blocks was 10.25:1, but the L78 was higher at 11.0:1.
Chevy 396 Big Block Cranks, Carbs, and the 402
Early 396 big blocks from Chevy had a tall deck design that was 0.4" bigger than the standard decks. Typically, these engines produce massive amounts of torque stock, but top end power is lacking unless upgrades are made to improve flow. However, Chevy put the standard decks in almost all of their 396s, and anything after 1966. Tall deck 396 blocks are incredibly rare, but very sought out.
The 396s came with either 2bbl or 4bbl carburetors, depending on performance output. The 4bbls were either the Rochester QuadraJet or a Holley 4V. The lower performance engines with a 2bbl got a nodular cast iron crank, whereas the 4bbl versions got a forged-steel crank. The 4bbls were capable of up to 750 cfm, except the L78's, which had one capable of 800 cfm.
Chevy big block heads came in two versions, with either rectangular or oval shaped ports. The oval shaped ports were more common in performance vehicles, and Chevy used the rectangular ones more in passenger cars and trucks. However, there were rectangular ports used on some high performance variants, like the L78.
In 1970, Chevy bored out the 396 cid big blocks by 0.03" from 4.094" to 4.125", which raised the total displacement to 402 cid. Pretty much everything else stayed the same internally. One other change though was the spark plugs, which got a new seating design for 1970.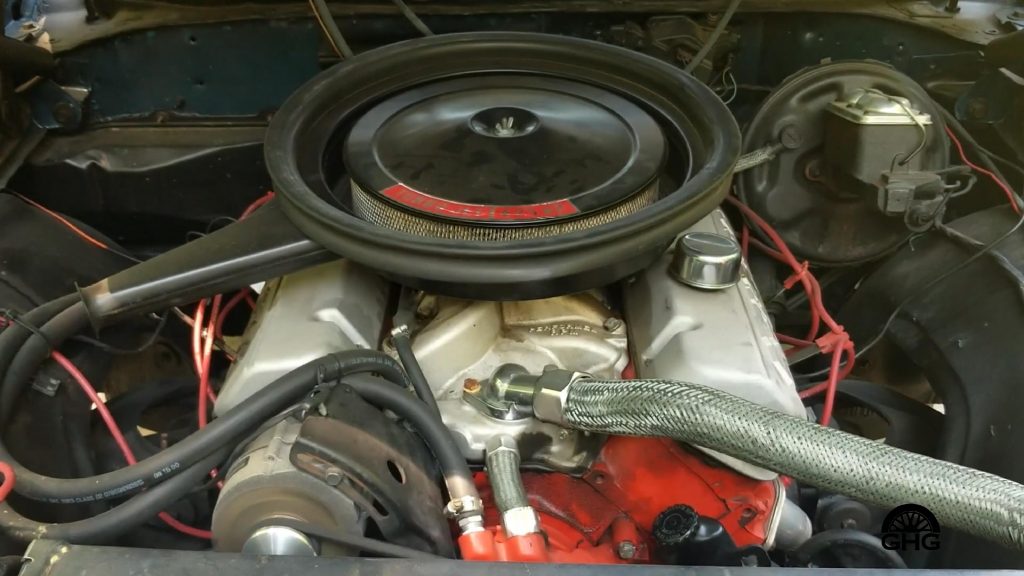 Chevy 396 and 402: Engine by Engine
Chevy L34, L35, L37, and L66 Engines – 396 Big Blocks
L34: Chevy produced the L34 from 1966-1969, and it made 350-360 horsepower. In 1966 it had four bolt mains, but switched two-bolts from 1967-on. It had oval port heads, 10.25:1 compression, high-lift hydraulic camshafts, and a high-rise intake manifold. From 1966-'68 it had a Holley 4V carb, but got the Rochester QuadraJet from 1968-1969 for some models.
L35: Chevy produced the L35 from 1965-1967, and it made 325 horsepower. It had the same 10.25:1 compression as the L34, and had either the Holley 4V or Rochester Q-Jet carb.
L37: Chevy only made the L37 for 1965, giving it a nice 375 horsepower. It was only put in the Z16 Chevelles, and was similar to the L78 but and had a high-rise intake manifold, 780 cfm Holley 4V carb, and high-lift hydraulic cams.
L66: The L66 was only made for 1969, and was the lowest output 396 big block ever at just 265 horsepower. It was mainly used for station wagons and passenger cars, and had a 9.0:1 compression ratio.
Chevy L78, L89, and LS-3 Engines, 396 Big Blocks
L78: The L78 is most well known for its appearance in the 1965 Corvette, but Chevy also put it in various mid-size cars from 1965-1969. In the Corvette, it made 425 horsepower, in the mid-sizes it made 375 horsepower. The L78 has the highest compression ratio of any production 396 big blocks, at 11.0:1. It has almost identical specs to the 427 L72 V8, except the displacement. Chevy gave L78s the Holley 4V carb, capable of 800 cfm.
L89: Probably the most rare and valuable 396 big block ever. The L89 produced 375 horsepower, and was very similar to the L78. The only differences were closed-chamber square-port aluminum heads, and optional high lift solid cams.
LS-3: Not to be confused with the 376 cid (6.2 L) Gen 4 LS3, the 396 big block LS-3 was only made in 1969 – before getting bored to 402 a year later. Compression was low at 9.0:1, and it had the nodular rather than forged-steel crankshaft. It had hydraulic cams and a 2bbl carb, and Chevy mainly put it in Chevelles. Along with the L66, it is tied for the lowest output production 396 big blocks at just 265 horsepower.
Chevy L34, L78, and LS-3 Engines, 402 big blocks
LS-3: The 402 cid LS-3 was a huge improvement over its predecessor. It made 330 horsepower, partly due to a raised compression ratio of 10.25:1 and larger QuadraJet carb. It had the same nodular crank and closed-chamber oval-port heads as the 396 version.
In 1971, Chevy lowered compression to 8.5:1, which dropped output down to 300 horsepower. Chevy also changed the head design from closed to open-chamber. In 1972, Chevy started rating their cars' horsepower by SAE Net rather than SAE Gross, which is inherently lower, and made the cars seem like they made significantly less power — even though they really didn't. However, increasing emissions crunches did make for lower power outputs. For the final year of the LS-3 in 1972, power output was 210 horsepower for single exit exhausts or 240 horsepower for dual exit exhaust equipped vehicles.
L34 and L78: Chevy only made the L34 402 big block for one year, in 1970. It had 350 horsepower, a 10.25:1 compression ratio, closed-chamber oval-port heads, and a QuadraJet carb. They also only made the L78 402 big block for the 1970 model year. It was identical to the 396 versions that made 375 horsepower, except the displacement.
Chevy 396 Big Block Engine Reliability
Now that we've covered the 396 big block's history, applications, design, and specifications, let's take a look at its reliability. Like other Chevy big blocks, the 396 is a very solid and reliable engine. It is capable of both monstrous performance and longevity, a rare and amazing combination.
Not all 396/402 big blocks were the same, but none of the variants have bad reputations as far as problems go. The blocks for all 396/402s were identical, and most of them had interchangeable internals with each other. The one minor gripe is those equipped with flat tappet cams, which are much less reliable than hydraulic roller cams. Big blocks are also sometimes known to have overheating issues, partly due to inadequate cooling systems. A bigger radiator is a good step for anyone looking for longtime reliability.
As far as power, the 396/402 is capable of withstanding quite a beating. The block is very stout and can easily take 800+ horsepower builds. If you're thinking about going over 500 horsepower, it's a good idea to get ARP head studs. Forged internals, like pistons and rods, are also necessary steps. If your 396/402 had a nodular crank, then going for the stronger forged-steel version is also a smart upgrade. Also, as we stated flat tappet cams are a major gripe, so upgrading to hydraulic rollers is another good idea.
Chevy 396/402 Big Block Performance Upgrades
Top Chevy 396 Performance Upgrades:
Cold Air Intake
Long-tube Headers
Larger Carburetor
Camshafts
Forced Induction
Chevy 396/402 Big Block Bolt-ons
As we mentioned before, the Chevy 396 big block is a fantastic performance engine. In its stock form, high performance 396 big blocks make 350-425 horsepower, though that is SAE gross. It's much closer to 300-350 horsepower using SAE net figures. Still, even by today's standards that is pretty good power. The most common and easiest performance upgrades for 396/402 big blocks are cold air intakes, long-tube headers, and larger carburetors.
Cold air intakes will add 5-15 wheel-horsepower by themselves, and will help other mods like carburetors and headers work more efficiently. Long-tube headers are also a standard big block mod, and they can unlock 20-30 wheel-horsepower on the top end. A larger carburetor is also a simple way to add more air into the engine and thus more power. A 750 cfm four-barrel carb is the entry-level carb for larger builds, and it goes up from there.
Chevy 396/402 Big Block Internals
Those are good starting places as far as simple bolt ons, but if you really want to make power you'll want to consider doing work to the intake manifold, cylinder heads, and valve train. The cast iron intake manifold is heavy and doesn't flow great. Adding a high-rise and high-flow aluminum intake, like a ported one from an L78, is a great mod.
The cylinder heads are also an important area to look at, as most of the stock 396 heads flow poorly. Improving flow and shedding weight in the heads is another smart choice. The valve train needs attention too, especially if you have flat tappet camshafts. These are the least desirable design from Chevy, and should be replaced with hydraulic roller camshafts as soon as possible.
Chevy 396/402 Big Block Big Power Mods
If you're really wanting to make big power on the Chevy 396 big block, upgraded camshafts and forced induction is your next step down the line. Camshafts can add 25-100 horsepower, depending on size, duration, and lift. Larger camshafts will often hurt drivability and low-end torque, generally in order to achieve more top-end power. So it's something to consider if you're building your daily driver.
Forced induction, such as superchargers or turbochargers, is going to add by far the most power to any 396/402 big block. On stock internals, it's best to keep boost below 7-8 PSI, but built blocks can really crank it up. Superchargers are preferred for those using their builds for towing or for less than 700 horsepower. High-output race builds will probably want to stick with a larger single-turbo setup for the most power.
Chevy 396 Big Block Legacy
The Chevy 396 big block and 402 big block are some of the top Chevy big block engines in history. Since their introduction in the 1965 Corvette and Chevelle, they have been at the top of the list of racing engines. They provide equal parts reliability and performance, while sounding incredibly mean through a full exhaust. The fact that Chevy only produced them from 1965-1972, yet they are still commonly used in project builds, is a clear testament to their design.
There are 10 total variants of the 396/402 big block, with the L37, L78, and L89 being the most sought out versions for race builds. The technology on the 396/402 isn't going to be the most updated, with carburetors still being used over fuel injection, but they are definitely still capable of producing massive amounts of horsepower and torque.
Let us know in the comments below about your Chevy 396/402 big block experiences.