Chevy 327 Engine Guide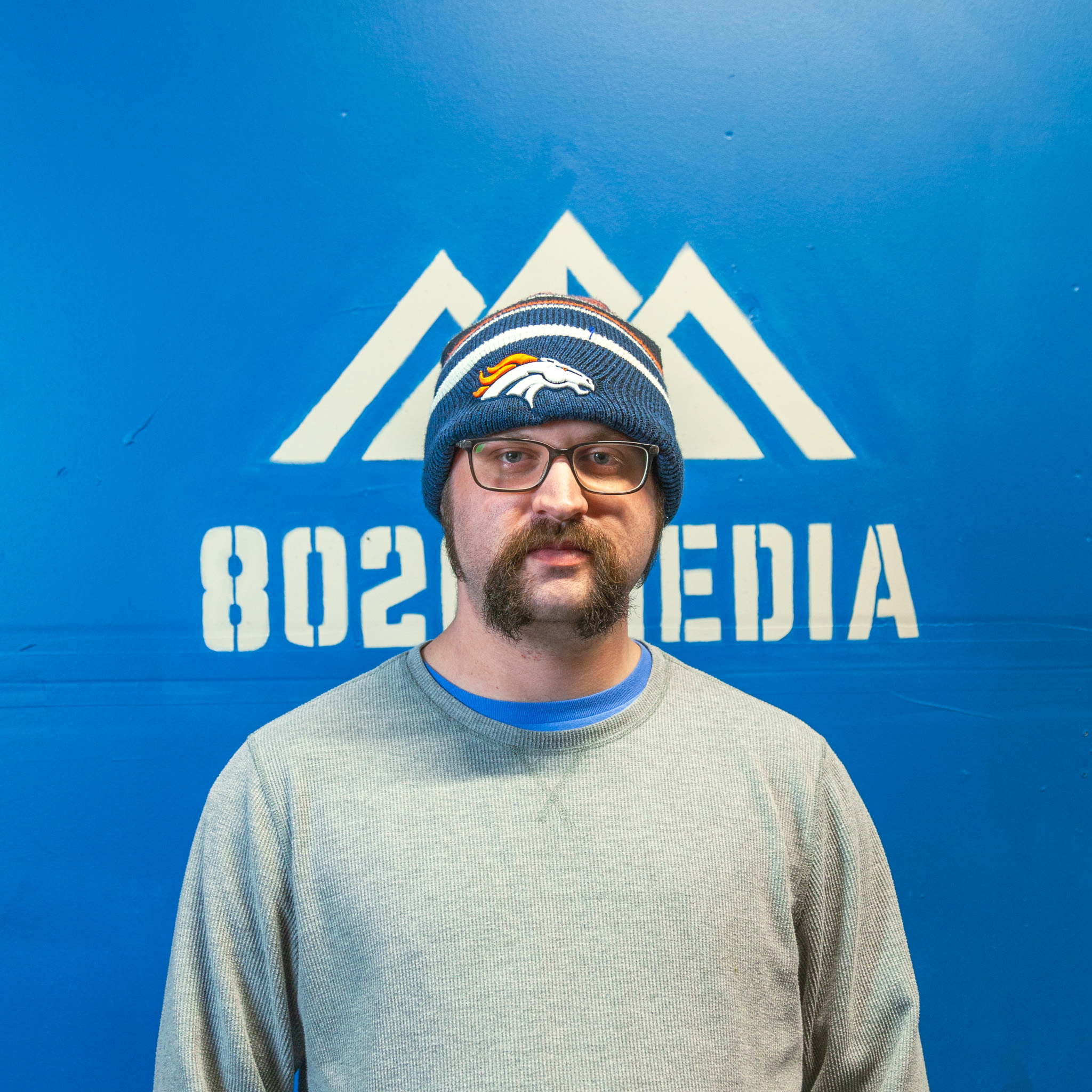 Meet Chandler
Chandler has a bachelors and masters degree in history as well as a passion for classics and muscle cars. His education and historical knowledge makes him skilled at crafting highly detailed articles about America's muscle cars and automotive history. His love of muscle cars is undeniable, with him seeking them out at every opportunity during his visits to auto shows and car meets. Chandler's knowledge and enthusiasm towards automotive history make him a great asset to the Muscle Car Club community.
Forever immortalized in the Beach Boys' song "Shut Down," the Chevrolet 327 V8 engine is the stuff of legends. Produced for the 1962–1969 model years, the 327 engine was available in nearly every Chevy model at some point, from trucks to passenger cars, as well as a few exotics, too. By far, the most iconic Chevy 327 engines were the L76, L79, and L84 versions, the latter of which had primitive fuel injection. Depending on the vehicle, the Chevy 327 could make anywhere from 210-375 horsepower and 320-360 lb-ft of torque (SAE Gross).
This article will cover everything you need to know about the Chevrolet 327 engine that lasted from 1962–1969. We'll discuss the engine's history, go over its technical specifications and vehicle applications, and then explore the engine's basic design. Finally, we'll cover its reliability and give a brief build-guide.
Chevy 327 Engine History
Chevrolet initially debuted the 327 engine for the 1962 model year and it lasted until 1969. During its run, it was used in everything from the full-sized Biscaynes, Bel Airs, and Impalas, to the high performance Corvettes and Camaros, to C10 trucks.
For the first two years from 1962–1963, there were four different engine options. These were the L30 (250 horsepower, 350 lb-ft of torque), L74/L75 (300 horsepower, 360 lb-ft of torque), the L76 (340 horsepower, 344 lb-ft of torque), and the L84 (360 horsepower, 352 lb-ft of torque). Of these, the L30, L74/75, and L76 all used carburetors, but the L84 used Chevrolet's patented Rochester Ramjet Fuel Injection System.
In 1964, Chevrolet increased the performance on the L76 and L84 engines by 15 horsepower, but they discontinued both of them following the 1965 model year. In 1966, there were only three 327 engines available; the L30, which now made 275 horsepower, the L74/75, and the L79. The L79 had been introduced the previous year, and it made 350 horsepower and 360 lb-ft of torque. From 1967–1968, there was also a version of the L79 that made only 325 horsepower, too.
Chevy also introduced in 1967 the first two-barrel (instead of four-barrel) carbureted 327, the LF7. This version made only 210 horsepower and 320 lb-ft of torque. That made four engines available for 1967: the LF7, L30, L74/75, and the L79 (the L74/75 was basically the same but used different RPO for different models). For 1968 only, there was also the L73 available, which made 250 horsepower and 335 lb-ft of torque.
The End of the Line
For the final year of production for the 1969 model year, there were just two options available. The LF7 was still carried over in a few models. There was also a 235 horsepower and 325 lb-ft of torque version often simply branded as the Turbo-Fire V8 (after the engine family) that appeared in many full-sized Chevys.
Starting part way through 1969, Chevy started to phase out the 327 in favor of the bigger 350 small-block engine. They have not created another 327 cid engine since, though they did have the Vortec 5300 engine for many years, which was a slightly smaller 325 cid engine.
Today, the Chevy 327 is one of the most sought out '60s engines today in many collectors Bel-Airs, Corvettes, Camaros, Impalas, Novas, and others.
Chevy 327 Engine Technical Specifications
| | |
| --- | --- |
| Engine | Chevy 327 |
| Engine Family | Chevy Small-block (1st Gen) (Turbo-Fire) |
| Production Years | 1962-1969 |
| Aspiration | Naturally Aspirated |
| Displacement | 327 cid (5.4 L) |
| Configuration | V8 |
| Fuel System | Carburetor & Fuel Injection |
| Valve Train | OHV, 16V (2 valve/cylinder) |
| Head/Block Material | Cast Iron |
| Bore & Stroke | 4.001″ x 3.25″ (101.6mm x 82.55mm) |
| | | | | |
| --- | --- | --- | --- | --- |
| Engine RPO Code | Horsepower/Torque | Compression Ratio | Camshaft Profile | Fuel System |
| L30 ('62-'65) | 250 hp, 350 lb-ft | 10.5:1 | Hydraulic Roller | 4bbl Carter Carb |
| L30 ('66-'68) | 275 hp 355 lb-ft | 10.5:1 | Hydraulic Roller | 4bbl Rochester QuadraJet |
| L76 ('62-'63) | 340 hp, 344 lb-ft | 11.25:1 | Duntov Solid Lifter | 4bbl Carter Carb |
| L76 ('64-'65) | 365 hp, 350 lb-ft | 11.25:1 | 30-30 Solid Lifter | 4bbl Holley Carb |
| L84 ('62-'63) | 360 hp, 352 lb-ft | 11.25:1 | Duntov Solid Lifter | Rochester RamJet FI |
| L84 ('64-'65) | 375 hp, 350 lb-ft | 11.25:1 | 30-30 Solid Lifter | Rochester RamJet FI |
| L74/L75 ('62-'68) | 300 hp, 360 lb-ft | 10.5:1 | Hydraulic Roller | 4bbl Carter Carb |
| L79 ('65-'68) | 350 hp, 360 lb-ft | 11.0:1 | Hydraulic Roller | 4bbl Holley Carb |
| L79 ('67-'68) | 325 hp, 355 lb-ft | 11.0:1 | Hydraulic Roller | 4bbl Holley Carb |
| LF7 ('67-'69) | 210 hp, 320 lb-ft | 8.75:1 | Hydraulic Roller | 2bbl Rochester DualJet |
| L73 ('68) | 250 hp 335 lb-ft | 8.75:1 | Hydraulic Roller | 4bbl Carter Carb |
| Turbo-Fire V8 ('69) | 235 hp, 325 lb-ft | 9.0:1 | Hydraulic Roller | 2bbl Rochester DualJet |
Chevrolet 327 Engine Car Applications
From 1962–1969, Chevy used the 327 engine in a variety of different passenger trucks and cars. Most notably were the 1962–1968 Corvette and 1967–1968 Camaro. The L84 version with fuel injection held the record for the most powerful factory small-block Corvette until the 1990 ZR-1 would match it, and then surpass it in 1993 with 385 horsepower.
From 1967–1968, Chevy used the L30 and LF7 versions inside the Camaro, which made 275 horsepower and 210 horsepower, respectively. In addition to Corvettes and Camaros, Chevrolet also used the 327 engines in the Biscayne, Bel Air, Impala, Nova, C10 truck, and many other models. Pretty much every Chevy coming off the line in the 1960s could be ordered with some version of the 327 engine.
In addition to Chevrolet, manufacturers like Checker cabs, Gordon-Keebler (England), ISO Rivolta (Italy), and Studebaker, all used versions of the 327. Holden, the Australian based subsidiary of General Motors, also used various versions of the Chevrolet 327 engine in the '60s.
Chevy 327 Engine Design Basics
The 327 is part of Chevrolet/General Motors' first generation of small-block engines that date back to the mid-'50s. All versions of the Chevrolet 327 engine used a cast iron block and cylinder head. The bore and stroke of the engine is 4.001″ x 3.25″ (101.6mm x 82.55mm), making it a bored and stroked version of the smaller 283 cid small-block.
Almost all versions used carburetors for fueling, and most of them were four-barrel versions. Several different carbs were used. The lower performing versions usually got Carter carbs, while the higher performing L76 and L79 got Holley carbs. The L84 was the only version to get fuel injection, courtesy of the Rochester RamJet system GM invented in the '50s. The L84 only appeared in the Corvette and no other models.
There were a couple of different cylinder heads, but the most sought out were the "double-hump" heads. According to MotorTrend, these versions are so called because of the visible ID mark on the sides that have a design with two humps. Among these, the "fuelie" versions strapped to the L84 were the best flowing and offered the best performance. Compression varied anywhere from 8.5:1 all the way up to 11.25:1 (see chart above). All versions had forged aluminum pistons, forged connecting rods, and a forged steel, small-journal crankshaft.
The Various Valve Trains
The biggest difference between the various 327 Chevy engines is in the valve train. All of them had overhead valve (OHV) configurations with 2 valves per cylinder for 16 valves total. Most of them had a hydraulic roller camshaft, but some had a higher performance solid lifter camshaft.
The first two versions of the L76 and L84 from 1962–1963 both used the solid lifter "Duntov" camshaft. This was the same camshaft used in the 283 cid small-blocks since 1957, and was invented by GM engineer Zora Arkus-Duntov. It was one of the most aggressive camshafts available for passenger cars, and was known as the "097" cam due to its part number.
In 1964, Chevy came out with a new cam, known as the "30-30" camshaft, though some also call it the Duntov 30-30. The camshaft got its name from the lash settings, which were 0.30" for both the intake and exhaust. This compared with the 0.12" intake and 0.18" exhaust lash settings for the original Duntov. Like the Duntov, the 30-30 was also a solid lifter design.
All other 327 engines used hydraulic lifter camshafts, and several of them were quite aggressive. They did not make as much power as the Duntov or 30-30, but were still high profile for their day.
How Reliable is the Chevy 327 Engine?
Overall, the Chevy 327 engine is considered to be extremely reliable. During its eight year production span from 1962–1969, Chevrolet put the engine into just about anything they could. It was capable of being built to haul around families and power trucks, but it could also be used in high performance vehicles like the Corvette and Camaro. Clearly, they had a lot of faith in the engine's ability.
While the Rochester RamJet was far from reliable, the 327 did not suffer from very many common problems or defects. Not only was it used in countless different factory Chevys, Holdens, and Checker Taxis, but it has been a preferred engine on the drag strip for many years.
Granted, it's not going to have the same reliability and longevity as an engine designed in the 2010s, but the Chevrolet 327 engine is still no slouch. Many of these engines can easily go past 150,000 miles without issue, which is quite the accomplishment considering their age.
Chevy 327 Performance and Upgrades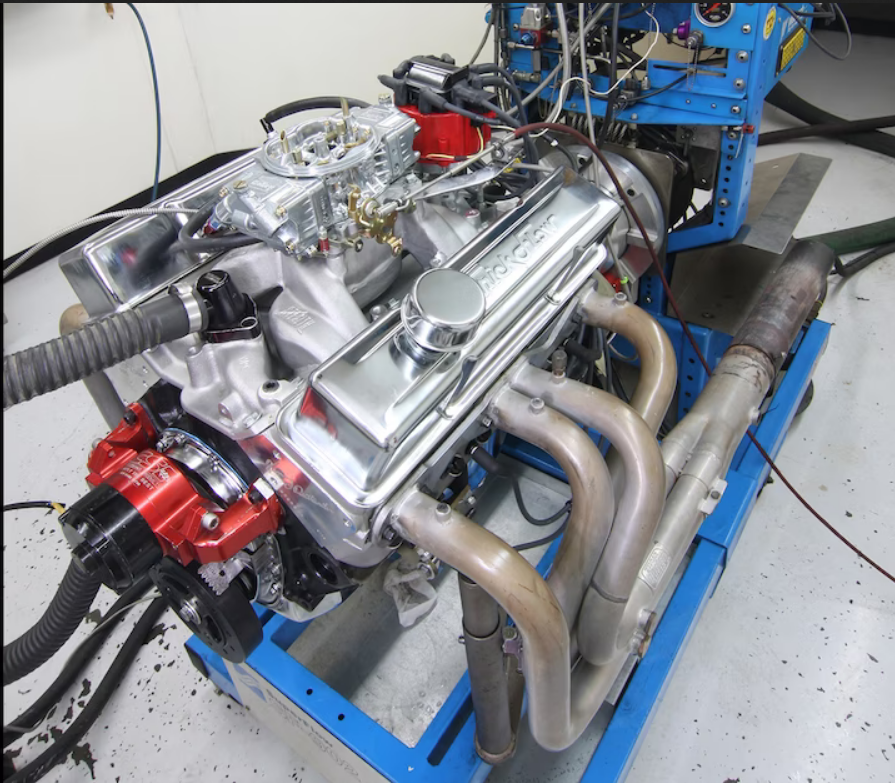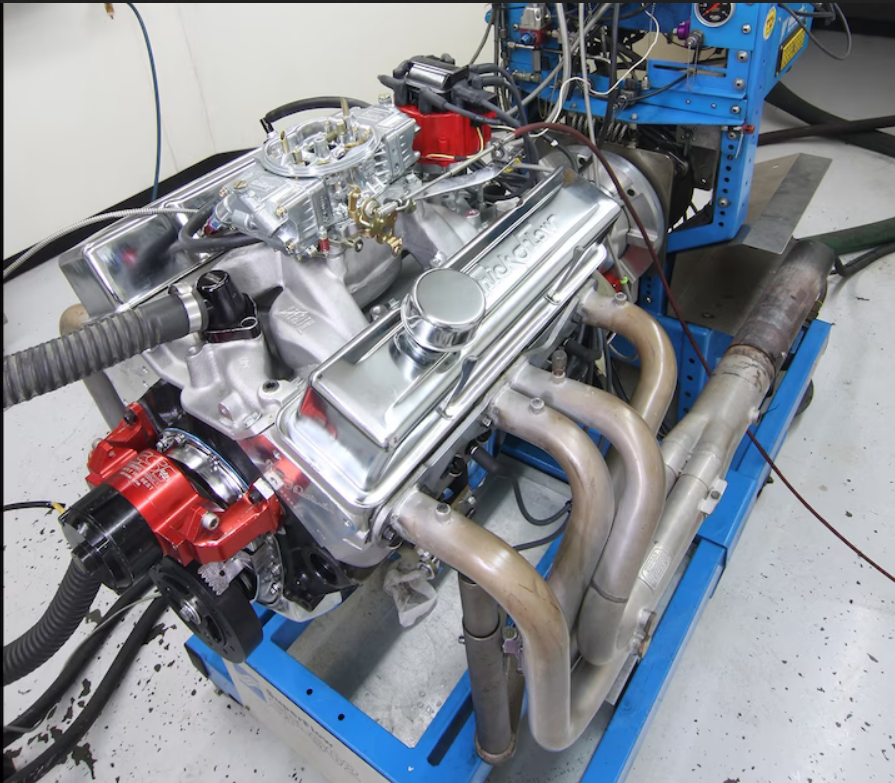 From the factory, the Chevy 327 V8 engine had power outputs ranging from pedestrian to powerful. On the low end, the engine could make just 210 horsepower and 320 lb-ft of torque in the LF7 with a double-barrel Rochester DualJet carburetor. On the high end, the Rochester RamJet fuel injected L84 made upwards of 375 horsepower and 352 lb-ft of torque.
Importantly, these numbers are all in SAE Gross instead of SAE Net. GM/Chevy did not make the change to measuring their engine's horsepower by Net ratings until after they had already retired the 327 from production in the 1970s. Still, for their time the 327s were vastly powerful engines that were feared on drag strips everywhere.
Chevy 327 Engine Build Guide
For those looking to build their 327 V8 engines today, there are a couple of important places to start. The first things you are going to want to do are to open up the exhaust for improved airflow. Adding a set of long-tube headers will bring the Chevy 327 to life with a roar and gain 20-30 wheel horsepower. Adding a cat-back to complete the exhaust will add maybe another 5 horsepower, but will definitely improve the tone and volume of the exhaust.
After the exhaust, you will probably want to look at upgrading the distributor, carburetor, and camshaft. A new distributor will allow for better spark and thus more power. A bigger carburetor is the best way to increase the amount of air flow and volume into the engine. Going with a minimum of 650 double or quad-barrels is a good starting point, and the 750 QuadraJets are reasonable upgrades.
Upgrading the camshaft is another great way to add power. You can easily add anywhere from 25–100 horsepower using a more aggressive camshaft. However, generally on the older 327s a more aggressive cam will sacrifice some low-end torque and performance.
After simple bolt-ons, your next steps are to build the heads, valve train, or look towards forced induction. If you are looking for a modest power upgrade after doing the above mods, a supercharger is a pretty easy way to go. You can add 100-150 horsepower without having to do a bunch of headwork and porting, which is much more cost effective.
However, if you are looking for a race oriented build, doing internal work and upgrading the pistons and rods is not a bad way to go. Though, it is much more expensive.
The Chevrolet 327 V8 Legacy
Though it only had a limited production span, the Chevrolet 327 V8 motor was one of their best in history. Even today it is still highly reviewed by small-block enthusiasts, a testament to its simple but solid design. Chevy put the 327 in just about everything they could, making a very reliable power plant for just short of a decade.
The most powerful and famous iterations of the 327 were the hot cammed L76 and L79 motors, as well as the cammed and fuel injected L84. Though it's using SAE Gross measurements, these engines produced upwards of 325–375 horsepower and 345–355 lb-ft of torque. Today, 327 fuel injected L84 Corvettes routinely go for more than $100,000 in clean condition.
Do you have experience with the Chevrolet 327 V8 engine? Let us know in the comments below!