Pontiac 400 Engine Guide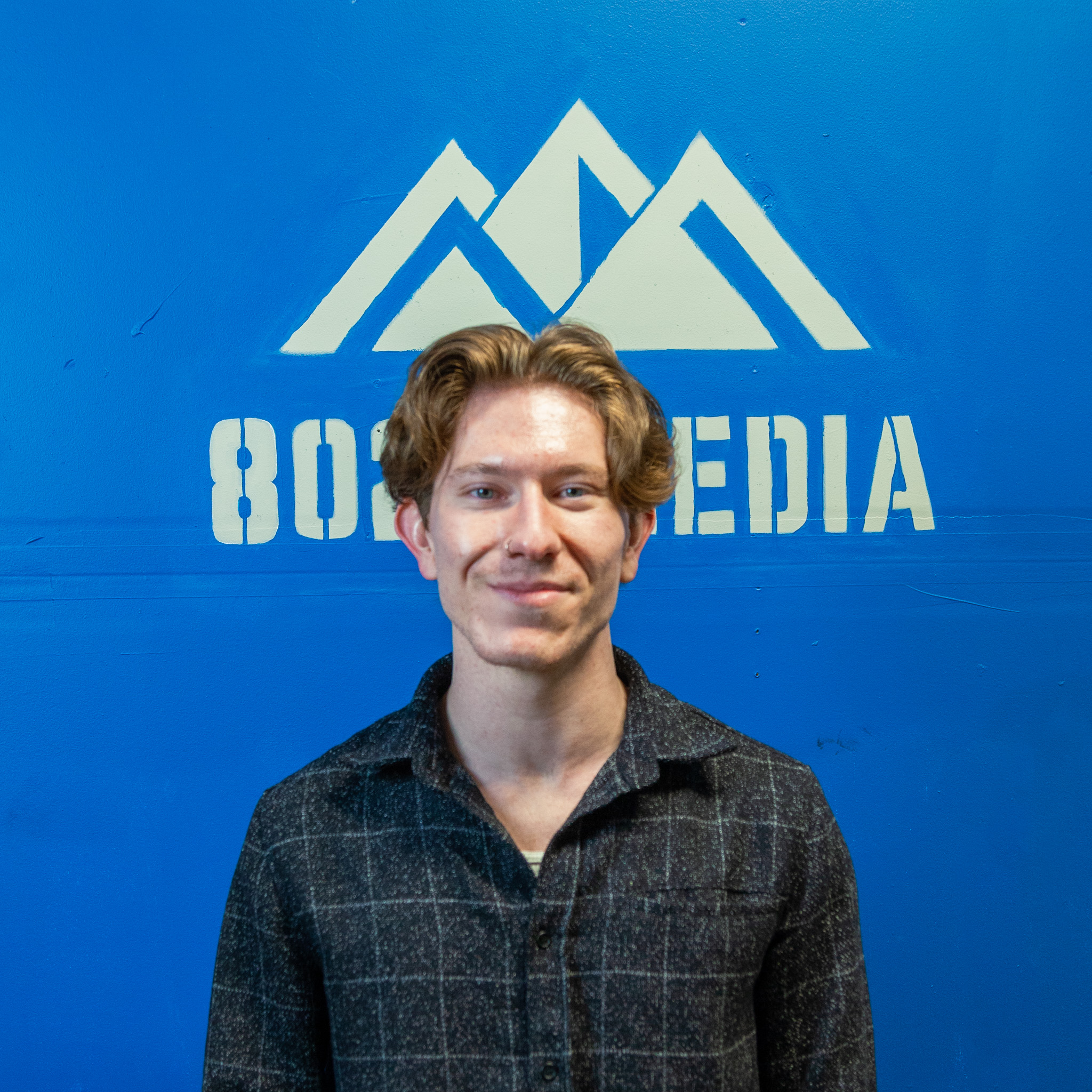 Meet Austin
Austin has been a muscle car enthusiast since an early age with his Dad having a collection including a 1965 Mustang, 1968 Mercury Cougar, and a 1969 Mustang Mach 1 among many others. Austin received a technical writing degree from University of Colorado Denver with the intentions of becoming an automotive journalist. His automotive knowledge, enthusiasm, and hands on experience allow him to craft detailed, accurate, and high-quality articles for the passionate Muscle Car Club audience.
The late 1960s represented the peak of the American muscle car era. Before the oil crisis interfered in 1974, all of America's car giants were hard at work trying to work harder than each other. Luckily for us, that meant that the cars kept getting better and better. Pontiac had some serious competitors in their lineup. In 1967, the Detroit brand had the GTO and the Firebird, both offering ridiculous performance from their massive Pontiac 400 engines.
Prior to the introduction of the Pontiac 400 CID V8, the Pontiac 389 CID was the top dog, preceded by the 370 CID before that. Ultimately, the Pontiac V8 recipe stayed the same since their switch to their first overhead valve V8 design in 1955. Over the years, the Pontiac V8's bore kept increasing and so did displacement, ultimately giving us the Pontiac 400. Over the 400 V8's run, it was used in some of the most iconic Pontiac models, and by extension some of the most iconic American muscle cars ever built.
This guide will cover the Pontiac 400 V8 engine's history, specs, common problems, and performance upgrades. Check out our Pontiac 389 Engine Guide for more Poncho V8 content.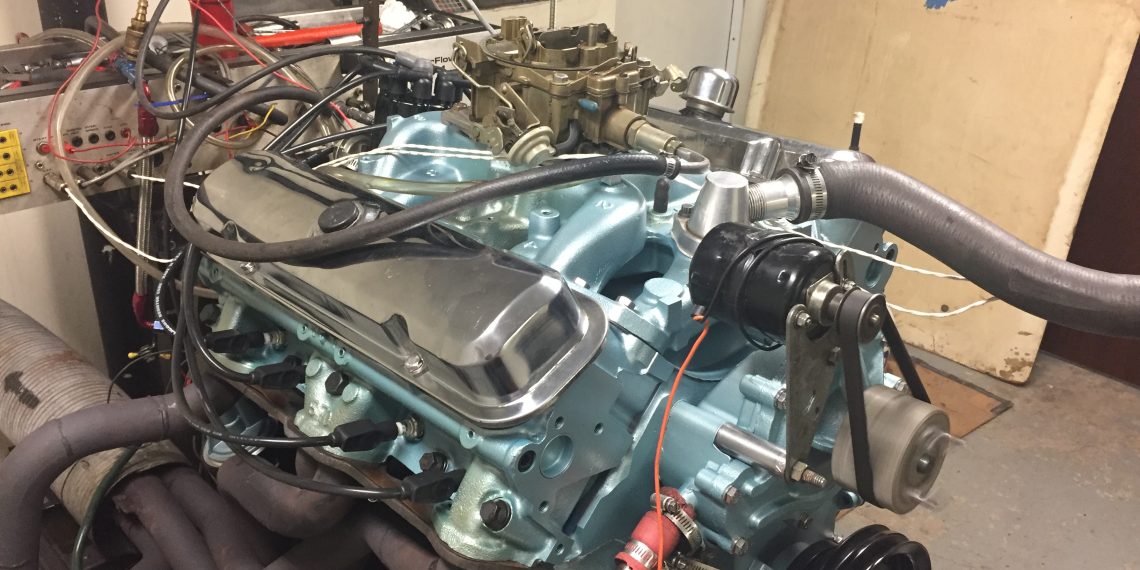 Pontiac 400 V8 Engine History
By the mid-1950s, Pontiac was beginning to fall behind the times as far as engine technology was concerned. Chevy released their famed overhead valve small block design in 1955 which was extremely popular for its reliability and unparalleled power production. Up until then, Pontiac was still using a straight-8 engine design which had been around since 1933. To compete with Chevy, Pontiac decided to develop an overhead valve V8 engine themselves.
Ultimately, they ended up with an engine very similar in design to the Chevy small block V8. Since Pontiac was late to the V8 party, they were able to take advantage of the learnings of Cadillac and Oldsmobile who had developed their own engines independently. While all three brands fell under the General Motors umbrella, they were still ultimately competing for sales. As a result, Oldsmobile and Cadillac forced Pontiac to delay their V8 models from production for 2-years after they finished development on their V8.
The Pontiac 400 was one of the last Pontiac big block V8s ever produced by the company. The Pontiac 400 was introduced in 1967 as the high-performance engine option for the Firebird and GTO. As we have already covered a bit up to this point, the 400 shared a nearly identical design with the earlier 389 V8 that it was based on. The only real change was to the bore of the engine, accounting for the additional displacement.
| | |
| --- | --- |
| Engine | Pontiac 400 CID V8 |
| Configuration | 90-Degree V8 |
| Displacement | 6.6L (400 cu in) |
| Aspiration | Naturally Aspirated |
| Valvetrain | Overhead Valve |
| Block/Head | Cast-Iron |
| Bore x Stroke | 4.212″ x 3.75″ |
| Compression Ratio | 7.6:1 – 10.5:1 |
| Weight | 483 lbs |
| Horsepower | 180 bhp @ 3,600 rpm – 370 bhp @ 5,500 rpm |
| Torque (lb-ft) | 325 lb-ft @ 1,600 rpm – 445 lb-ft @ 3,900 rpm |
Pontiac 400 V8 Engine Variants
Over the course of the Pontiac 400's build cycle, Pontiac tweaked the engine and offered it in different configurations, differing primarily by carburetor type and intake system. Early 2-barrel variants of the 400 V8 were fitted to less powerful and civilian-aimed cars like the Pontiac Safari. 4-barrel versions of the Pontiac 400 V8 ranged in power from 330 horsepower to 370 horsepower in the days before gross horsepower ratings. Some Pontiac V8 enthusiasts claim that even those impressive numbers were underreported.
1967-1970 High Output 4-Barrel
Horsepower: 335@5,000 rpm
Torque: 430@3,400 rpm
1967 was the first year that the Pontiac 400 V8 switched from closed to open chamber heads. This dramatically improved the breathability and airflow through the engine, allowing for more power and allowed for other improvements. The valve angle on the 400 V8 was changed from 17 degrees to 14 degrees to further compound better breathability. The 4-barrel 400 CID was given a high-performance Rochester Quadrajet carburetor which, once again, improved air and fuel flow to allow for impressive power figures. 400 H.O. engines also received updated long-tube exhaust manifolds which tacked on a few ponies.
Pontiac Ram Air II Horsepower/Torque: 340 hp, 430 lb-ft
Ram Air III Horsepower/Torque: 345 hp, 430 lb-ft
Pontiac Ram Air IV Horsepower/Torque: 370 hp, 445 lb-ft
Prior to the introduction of the 400 V8, Pontiac's go-to strategy for upping the power in their existing V8s was to slap some more carburetors to the situation. Pontiac became famous for their Tri-Power carburetor package, which was a 3×2 carburetor arrangement that provided the maximum airflow and fueling possible for engines like the 389 V8. The Tri-Power setup was a little too good. So good in fact, that GM got insecure and banned multiple carburetor configurations for all GM cars except for the Corvette. Pontiac had to come up with another way of upping the power.
The solution came in the form of the "Ram Air" package. While the first Ram Air 400 V8 was technically released in early 1967, it wasn't until 1968 that the Ram Air package made a significant difference in performance. Pontiac revised the cylinder head of the 400 in 1968, switching to round exhaust ports which increased exhaust flow significantly and made header installation easier. The "Ram Air II V8," as they were called, also received a more aggressive camshaft and a beefed-up valvetrain to cope with the additional strain.
In 1969 and 1970, the Ram Air III and Ram Air IV 400 V8s were released. The Pontiac Ram Air III actually stepped backward in a way, utilizing big-valve D-port heads from earlier engines. The Pontiac Ram Air IV was the second to last Ram Air model. It went back to circular port heads and featured redesigned intake ports, an aluminum intake, and a cam with significantly increased lift.
Late Model Pontiac 400 CID V8s
By the time 1970 rolled around, the 400 CID V8 was approaching a cliff that no one could've predicted. One of the main things that initially pushed the 400 V8 into the background was the introduction of the Pontiac 455 HO V8. With the introduction of the new big block, Pontiac shifted most of its high-performance endeavors to that engine. There was another Ram Air 400 V8 project in the works for the 400 CID which would've been a beast of an engine. Unfortunately, due to production troubles, the project was canceled in late 1970.
The early/mid-1970s spelled the demise for many muscle cars for a number of reasons. Emissions standards were sharply harshened, making large displacement V8s with high compression ratios nearly obsolete. The harsher environmental considerations combined with the 1973 Oil Crisis made owning a powerful muscle car unfeasible for the average American. These events are reflected in the performance of the Pontiac 400 V8, which remained in production until 1978.
With the implementation of new SAE net horsepower rating requirements, the power of post-1972 engines appears pitiful. The same can be said for the engines of other manufacturers at the time too. With lower compression, increased emission-regulating equipment, and overall dulling of the engine, the Pontiac 400 V8 went from 370 horsepower at its peak from 1967-1970 to a measly 180 horsepower in 1978.
Best Pontiac 400 Engine Upgrades
The Pontiac 400 V8 is a legendary engine with a lot of love and support in the muscle car community. Since the Pontiac 400 was featured in two of the most iconic cars in muscle car history, including the Pontiac Firebird and Pontiac GTO, power chasers were bound to fiddle with one of Pontiac's largest displacement small block. When it comes to the most effective engine modifications for most classic Pontiac V8s, there is a general recipe that has been tried and tested.
Ultimately, with the low compression and economy-focused 400 V8 variants, opening up airflow in the heads is one of the most common and important power-increasing modifications that you can do. With the high-performance 400 Ram Air variants, head breathability wasn't an issue at all thanks to the massive circular ports and valves. For the high-performance Pontiac 400 V8 variants, an upgraded carburetor, and more aggressive cam would likely yield the best results. Here are our recommended Pontiac 6.6L V8 engine upgrades:
Pontiac 400 Edelbrock Performer RPM Intake
Increased Pontiac 400 Cylinder Bore
More aggressive 6.6L V8 Camshaft
Pontiac 400 Long Tube Headers
Pontiac 400 Edelbrock Performer RPM Intake Manifold
Price: $419.95
Purchase Here: summitracing.com
Upgrading the intake manifold of a vehicle can bring a multitude of benefits. One of the most significant benefits is the improved airflow to the engine, which can result in increased horsepower and torque. The modern aftermarket Pontiac 400 intake manifold options available today have significantly better flow rates compared to the outdated cast iron version from 1967, allowing for greater fuel efficiency and engine performance.
Additionally, aftermarket intakes are often made with lightweight materials such as aluminum or composite, which can reduce the overall weight of the vehicle and improve its handling. The Edelbrock RPM Performer is a well-regarded option among the Pontiac 400 community due to its impressive flow figures, resulting in better engine performance and overall driving experience. While there may be a debate over whether a single-plane or dual-plane variant of the Performer is better, either choice will undoubtedly offer significant benefits over the stock intake manifold.
In addition to boosting your Pontiac 400's performance outright, higher flow figures allow you to gain the most out of other 400 V8 modifications as well. For example, power increases from headers and upgraded carburetors will be even more pronounced when paired with a higher-flowing intake manifold.
Pontiac 6.6L V8 Overbore
The first, funny enough, is the aspect that makes the Pontiac 400 a 400. Displacement. In most cases, Poncho enthusiasts looking for more power out of their 6.6 V8 will increase the bore and stroke of their V8. As we know from the Pontiac 455 CID V8 that replaced the 400 V8, an increase in displacement can make a big difference in power figures. Increasing the 400's 4.12" stroke is often the first order of business in that respect. An increased stroke will provide a healthy increase in torque, which can be especially helpful for low-compression 400 V8 models.
The degree to which you bore and stroke a Pontiac 400 V8 is up to personal preference and horsepower goals. A 0.040"- 0.060" overbore on a Pontiac V8 can provide a substantial amount more displacement than the original 6.6L. Regardless, if you intend on increasing the bore and stroke on your Pontiac V8, you'll need other supporting modifications. Primary among which is a set of custom pistons, accompanying connecting rods, and potentially a new crankshaft.
Pontiac 6.6L V8 Camshaft Upgrade
When it comes to big power upgrades for a Pontiac 400, it is impossible to look past camshaft upgrades. Some Pontiac 400s, especially in the later years, were given milder cams with less valve lift and more duration. While more cam duration benefits top-end power, the decreased lift ultimately limits the 6.6L Pontiac's overall power limit and low-end torque. With that being said, increased valve lift is extremely taxing on the valvetrain. That means that auxiliary components, like valve springs, wear much faster.
When upgrading a Pontiac V8's camshaft, the hydraulic roller cam route is the way to go in terms of long-term performance. 6.6L Roller cams limit the amount of internal friction caused by all of the tappets and lobes. That ultimately garners more power and extends the life of your valvetrain. Roller cams tend to be more expensive than flat-tappet cams. However, you'll be saving money and gaining performance in the meantime.
It is extremely important to pair your camshaft with your chosen Pontiac 400 heads as they need to work in collaboration with one another. Valve lift is important to consider, as too much lift can introduce issues with valve-piston clearance. Duration is also one of the most important considerations, as it will impact the torque characteristics of your Pontiac V8. The best balance is to find a 6.6L V8 cam with enough duration to be powerful high in the rev range while still retaining some usable low-end torque.
Pontiac 6.6L V8 Headers
Purchase Here: Doug's 400 V8 Long-Tube Headers
Price: $766.99
Long tube headers have been a staple V8 engine modification essentially since their creation. There's no doubt that they benefit the Pontiac 6.6L V8 quite a bit as well. The factory 6.6L V8 exhaust manifold is unquestionably restrictive, outside of the rather effective Ram Air long branch headers, not to mention heavy. By eliminating the primary source of exhaust restriction right after the exhaust ports, long tube headers will allow your big block to breathe much easier. That translates directly to more power.
In addition to the power increase, long tube headers can also change how your Pontiac 400 delivers its power as well. In comparison to the stock 400 CID exhaust manifold, long tube headers will increase mid-range and top-end performance. 1 3/4" headers seem to be the most common choice on 6.6L Pontiac V8s. That size is a good balance between added breathability and scavenging performance.
Doug's Headers are unquestionably the most popular header option for the 6.6L V8. The Doug's headers attempt to replicate the factory Ram Air long branch headers to a T, which have proven to be some of the best flowing and least restrictive headers that you can put on the engine.
Common Pontiac 400 V8 Engine Problems
Over the Pontiac 400's build cycle, it proved to not only be a powerful engine but a reliable one too. Since the 6.6L V8 was essentially an engine that Pontiac had been perfecting for nearly half a century, it was largely free of any catastrophic faults. With that being said, there isn't a single engine under the sun that is completely free of faults. While most of the Pontiac 400's issues can be attributed to old age at this point, there are some things that you should look out for / be weary of before taking on 6.6L V8 ownership.
Pontiac 6.6L V8 Water Pump Failure
400 V8 Worn Valve Guides
Pontiac V8 Worn Valve Guides/Valvetrain Components
Pontiac 6.6L V8 Water Pump Failure/Overheating
One of the most common issues related to the Pontiac 6.6 V8 is overheating due to thermostat and water pump issues. While there isn't anything particularly special or abnormal about the Pontiac 6.6L V8's cooling system there are multiple areas where the engine's cooling system is known to have issues.
One of the most common causes of Pontiac 400 V8s overheating is the water pump. The engine features a water pump design with a metal impeller that allows coolant to travel through the engine's cooling system. As with all water pumps, they fail over time, which can cause serious overheating issues in the long run. This is also a pretty common source of coolant leaks on Pontiac V8s too. Pontiac enthusiasts recommend purchasing a new water pump with a divider plate which allows the pump to get better positive flow by decreasing the distance between the pump and the cam cover. This dramatically helps 400 V8 engines struggling with overheating issues.
Other cooling-related issues mostly boil down to aging/cracking cooling hoses and other similar components. Pontiac 400 V8 radiators are known to get crusty and clog over time, not allowing any coolant to cycle through the system. This can obviously also cause overheating issues that can do additional damage in the long run as we'll cover in the next section.
Cracked Pontiac 400 CID Cylinder Heads
As with any internal combustion engine, heat is the enemy when it comes to Pontiac 6.6L cylinder heads. Unfortunately, 400s are known to overheat in a multitude of ways, which we covered above. Overheating can cause multiple issues for the 6.6L V8, and any engine for that matter, with one of the most common consequences being cracked cylinder heads. Pontiac V8 cylinder head cracks most commonly occur across the exhaust seat and in the lifter valley. While this problem is known to occur on stock engines, it is far more common on heavily bored 400s pushing big power.
Cracked Pontiac V8 heads can cause coolant leaks, additional overheating, misfires, poor acceleration, and rough idle amongst numerous other issues. Unfortunately, the only solution is to replace the damaged heads with an OEM replacement or an aftermarket set.
Pontiac 6.6L V8 Worn Valve Guides and Valvetrain Components
Valve guides are an essential part of the Pontiac 400's valvetrain. They perform a few roles that are crucial to ensure proper movement of the valves while also protecting the combustion chamber from getting contaminated. The main purpose of valve guides is to ensure that the valves contact the valve seats. In addition to working alongside other valvetrain components to guide the valves, valve seats also prevent oil from getting into the combustion chamber during intake strokes.
Over time, Pontiac 6.6L valve guides can wear down and degrade due to age or improper fueling. This isn't uncommon, especially considering that some Pontiac 400s are over 50 years old at this point. Worn valve seals can eventually lead to them no longer being able to guide the valves effectively. That can cause valve stems to get damaged or crack. This can ultimately lead to smoke coming from the exhaust, excess oil consumption, and poor engine performance. Reaming can be a cheaper way to replace worn-out valve guides compared to buying brand-new heads.
Just like any other aging part in an engine, other Pontiac 400 valvetrain components are likely on their way out if they haven't been replaced by now. Pontiac 6.6L valve springs will have likely lost quite a bit of their action, especially if you have a 400 V8 with a high-lift camshaft.