Best Cadillac CTS-V Mods – CTS-V Performance Upgrades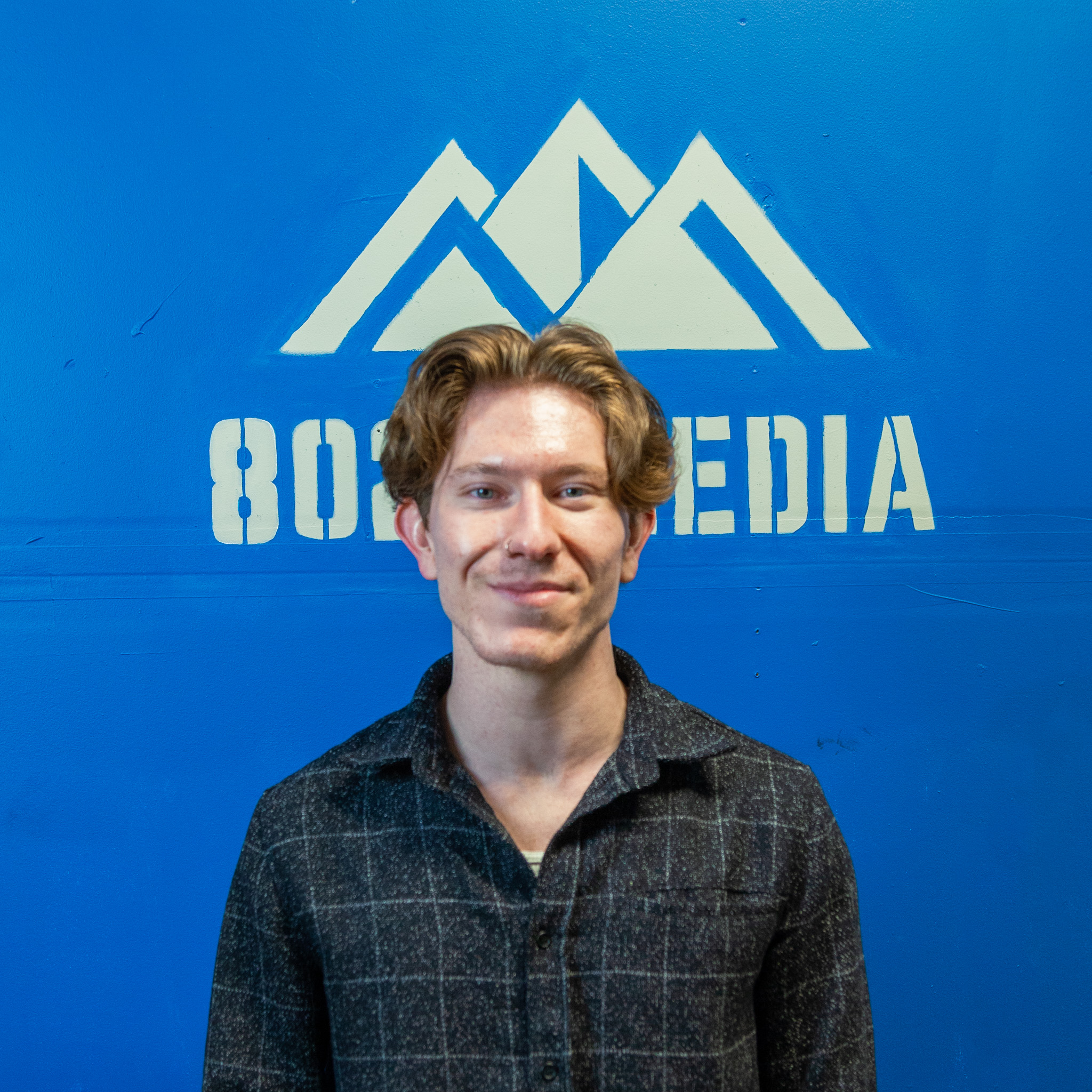 Meet Austin
Austin has been a muscle car enthusiast since an early age with his Dad having a collection including a 1965 Mustang, 1968 Mercury Cougar, and a 1969 Mustang Mach 1 among many others. Austin received a technical writing degree from University of Colorado Denver with the intentions of becoming an automotive journalist. His automotive knowledge, enthusiasm, and hands on experience allow him to craft detailed, accurate, and high-quality articles for the passionate Muscle Car Club audience.
In many ways, the Cadillac CTS-V could be considered the American M5. When it comes to fast American luxury, what even comes close? Offered in three generations and with an assortment of Corvette power under the hood, the Cadillac CTSV has the reputation of being a schoolyard bully, picking on all of the German transfer students.
From 2004 to 2019, the Cadillac CTSV used the 5.7L LS6 V8 engine from the C5 Z06, the 6.2L supercharged LSA, based heavily on the LS9 engine from the C6 ZR1, and the LT4 V8 from the C7 Z06. That's a pretty beefy catalog of heavy-hitting powerplants. Over its three generations, the CTS-V's performance changed quite a bit, but its attitude stayed the same. 
When you think of a "tuner car" there's very little chance that Cadillac is the first brand that comes to mind. BMW, Mercedes, and even Chevrolet have massive aftermarket communities that are extremely passionate about the modifiability of their favorite brand's cars. While much smaller by numbers, the Cadillac community is still very vocal about performance modifications, especially on the higher-end models like the CTS-V.
In this article, we'll cover some of the most common Cadillac CTS-V performance modifications. Due to the fact that the CTS-V lived through three different iterations and an equal amount of engine changes, some of the modifications listed on this list will apply to a particular generation or engine. With that benign said, we'll primarily focus on modifications that can apply to the entire CTS-V range. 
Between 2002 and 2019, the Cadillac CTS-V was offered in four different generations, three different body styles, and with three different engines. Borrowing heavily from the Chevrolet engine development department, all of the engines featured in the CTS-V were either Chevy engines first or were heavily based on a Chevy design. Don't get us wrong, that isn't a bad thing. Quite the contrary, in fact. Being Chevrolet engines, all of the engines used in the Cadillac CTS-V are pushrod V8s, varying in displacement from 5.7L to 6.2L.
Before jumping into our list of the best Cadillac CTS-V modifications, let's first take a look at these engine options in greater detail.
The first engine to be featured in the Cadillac CTS-V was a GM LS-variant pushrod V8 engine. This started the trend of the CTS-V sharing its powerplant with the Chevrolet Corvette. The GM 5.7L LS6 V8 was one of Chevy's premier V8 engines at the time, producing 400 horsepower and 395 lb-ft of torque. The LS6 small block is a part of GM's third-generation architecture, with a radically improved design over the first and second-generation GM small blocks that preseeded it.
The Chevrolet LS6 5.7L V8 was only ever used in two GM vehicles: the C5 Corvette Z06 and the first-generation Cadillac CTS-V. As a result, it is a highly sought-after engine due to its impressive factory performance and strength. Of course, the LS6 is part of the LS engine family, one of the most modifiable and beloved engine series in history. As a result, there is massive support for the LS6 engine, despite its relative rarity.
The LS6 shares the same 5.7L displacement with the LS1, another LS engine in GM's third-generation small block platform. Despite sharing the same cast iron bottom end as the LS1, the LS6 received a more aggressive camshaft, higher compression ratio, and multiple additional strengthening precautions like improved main web strength and an improved oiling system.
Halfway through the first generation CTS-V's production life, GM decided to turn it up a notch. In 2005, the 5.7L LS6 small-block was replaced by the 6.0L LS2 small-block, which became the standard engine in the 2005 Chevy Corvette as well. Despite having a larger displacement than the outgoing LS6, the LS2 only matched the LS6's 400 horsepower output. However, the LS2's torque characteristics were improved, leading to better torque characteristics through the entire rev range. While the LS2 makes use of the same cylinder head as the LS6, it received a higher compression ratio, higher performance camshaft, and obviously more displacement.
Overall, the LS2 produces 400 horsepower and 400 lb-ft of torque. It is also a fan favorite in the Chevy LS community for its modifiability and strength, two attributes that are a constant through most of the Cadillac CTS-V's engine options.
6.2L LSA V8 Engine
Fast-forward to 2009 and the second generation Cadillac CTS-V hits the streets. Unlike other manufacturers who find ways to make more power with less displacement, that has never been the GM way. Instead, they upped the CTS-V's displacement yet again, using the Chevy LS9 engine from the Corvette C6 ZR-1 as a starting point. The LSA and LS9 are nearly identical, barring a few important details. For instance, the LSA V8 makes use of a smaller 1.9L supercharger in contrast to the LS9's 2.3L supercharger. Additionally, the LSA V8 has a lower 9.0:1 compression ratio. These changes resulted in an 82 horsepower decrease from the LS9, bringing its final power figure to 556 horsepower. Still mighty respectable. 
It is also important to note that the LSA features cast pistons, making the 6.2L V8 slightly less resilient than the LS9 with forged pistons. Ultimately, the LSA is still a very capable engine with lots of engine modifications available. The LSA was the most powerful V8 engine ever used in Cadillac's century-old history at the time.
6.2L LT4 V8 Engine
As part of Chevy's newest fifth-generation small-block architecture, the LT4 is an advanced engine, stuffed with modern technology. Some of the most notable technologies include direct injection, Active Fuel Management, and continuous variable valve timing. In combination, all of these technologies culminate in the most advanced V8 ever put into the CTS-V.
The LT4 builds largely off of the LS9 engine that it replaced. However, some additional modifications needed to be made to cope with the additional load that a higher-performance supercharger would produce. As a result, the LT4 uses high-strength aluminum cylinder heads, titanium intake valves, and forged connecting rods. In standard Cadillac CTS-V trim, the 6.2L supercharged LT4 produces 640 horsepower, and 668 horsepower in CTS-V Blackwing trim. The LT4 served the Cadillac CTS-V well until the car was discontinued in 2020.
Cadillac CTS-V Catback Exhaust
One of the most common and lucrative modifications that many CTS-V owners jump to first is a new exhaust system. While there are a number of exhaust options out there for the CTS-V, catback exhausts tend to be the best balance between price, horsepower gain, and increased sound. If you are unfamiliar with what a Cadillac CTS-V catback exhaust is, they replace all of the factory exhaust components from the catalytic converter to the exhaust tip. This type of exhaust is generally made of stainless steel and is made to improve exhaust gas flow out of the engine, resulting in a bit more power and a lot more noise. Aftermarket Cadillac catback exhaust systems can vary a good amount in terms of their pipe diameter, tip diameter, and how they exit the vehicle.
It is also important to recognize that not all CTS-V catback exhaust systems are the same, as your CTS-V's engine and model year will dictate which catback exhaust will work best for you.
Cadillac CTS-V Catback Exhaust Performance Benefits
10-20 horsepower/torque increase
Improved exhaust sound
Reduced backpressure and increased engine breathability
Marginally improved gas mileage
Best Cadillac CTS-V Catback Exhaust Options
Due to the fact that the Cadillac CTS-V has an extremely healthy and robust aftermarket community, there are quite a few options out there as far as Cadillac CTS-V catback exhaust options are concerned. Not all CTS-V catback systems are created equal. There are unquestionably Cadillac exhaust manufacturers out there that stand out amongst the competition. Usually, this boils down to using better quality materials, having better airflow characteristics, or offering their products at a better pricepoint. 
Regardless, we'll break down some of the most popular CTS-V catback systems for each engine and model year.
Cadillac CTS-V Borla Catback Exhaust System
Price: $2,827.99 – $4,236.00
Purchase Here:
There are no if, and, or buts about it, Borla is one of the biggest names in the exhaust game. Having been around since 1978, Borla has a pretty strong grasp on what it means to build a quality exhaust system. To increase their credibility, Borla has extensive experience developing catback exhaust systems for Chevy LS engines which undoubtedly transferred to their Cadillac CTS-V endeavors. Borla provides catback exhaust options for all three generations and all engine options for the Cadillac CTS-V, including an 5.7L LS6 catback exhaust, a 6.0L LS2 catback exhaust, a 6.2L LSA catback exhaust, and an LT4 catback exhaust. 
The quality that you'd come to expect from Borla is certainly present with their CTS-V exhaust options. All of their catback exhausts use aircraft-grade T-304 aluminum for increased longevity and strength. While the Cadillac CTS-V Borla catback might not be the cheapest option out there, it is undoubtedly one of the best from a performance, sound, and quality perspective.
Cadillac CTS-V Headers
For our second recommended modification, we'll stick with the exhaust route, as quite a bit of performance can be gained from upgrading CTS-V exhaust components. Headers are one of the first upgrades that many Cadillac CTS-V owners consider due to their significant performance benefits and improved exhaust sound. LS2 headers, LSA headers, and LS6 headers are all extremely common and relatively inexpensive as a result.
Headers play one of the most significant roles in a vehicle's entire exhaust system. It is extremely important for CTS-V headers to be optimally designed to provide the best airflow possible. The purpose of upgrading your Cadillac CTS-V's headers is to decrease the amount of effort that it takes for the LS6, LS2, LSA, or LT4 engine to expel exhaust gasses. The easier it is for exhaust gasses to escape, the more performance you'll gain. When paired with other exhaust modifications, like the CTS-V catback listed above, the performance gain can be pretty significant.
In general, there are two main types of CTS-V headers out there: short tube and long tube headers. Short tube headers provide a boost in low-end torque and a higher exhaust note. Long tube headers are better suited for engines that operate at higher RPMs and can provide an increase in horsepower. Long tube headers are the most popular option by far. 
Cadillac CTS-V Headers Performance Benefits
15-25 horsepower/torque increase
Improved exhaust sound
Reduced backpressure and increased engine breathability
Extra performance gain when paired with other exhaust modifications
Best Cadillac CTS-V Header Options
Just like the CTS-V catbacks listed above, there are a number of manufacturers that are making quality CTS-V headers and there are quite a few manufacturers making less-than-quality headers. There are a few aspects that separate the good ones from the bad. Fitment is often a common issue for the lesser know header manufacturers. Oftentimes, lower-tier manufacturers will fail to make CTS-V headers that clear other components in the engine bay. That can make them difficult to install.
Cadillac CTS-V Kooks 2" Stainless Steel Long Tube Headers
Price: $1,368.99
Purchase Here: kooksheaders.com
When researching the best Cadillac CTS-V headers, there is a name that appears in the forums very frequently. That name, of course, is Kooks. If you know anything about aftermarket parts for USDM cars, especially American muscle cars, you've likely heard of Kooks. Kooks headers have been used in professional racing categories for over a half-century and have been a no-nonsense brand. They are known for providing the best performance for a reasonable price. 
When it comes to CTS-V headers, tube diameter is also very significant. With different runner tube diameters come changes to airflow dynamics, changing how power is delivered. It is commonly concluded that 2" diameter CTS-V headers are the best balance between mid and high-range power delivery. That is especially true for 2009-2015 LS9-equipped CTS-Vs, but also applies to other model years.
The Kooks 2" Cadillac CTS-V headers are one of the most quality options out there as well, made from aircraft-grade T304 stainless steel. That ensures that your headers will likely last longer than your CTS-V while also boosting performance significantly. Kooks makes stainless steel CTS-V headers for all three generations of the CTS-V. As such, there is an option out there for everyone.
Cadillac CTS-V 2.5" Upper Pulley
This modification is a fun one, as we don't get to talk about upgraded supercharger pulleys often. A lot of that boil down to the fact that not many modern cars use superchargers for forced induction. Turbochargers have gained massive popularity in all kinds of cars, from small family hatchbacks to BMWs and Ferraris. However, superchargers are still mainly relegated to massive V8-wielding American cars. 
Due to the fact that both the second and third-generation CTS-V utilized supercharged V8s, with the second generation using the supercharged LSA V8 and the third generation making use of the supercharged LT4 V8, supercharger pulleys are one of the best mods that you can do to your CTS-V from a power perspective. 
In essence, a supercharger's upper pulley is responsible for driving the supercharger using the engine's accessory belt drive system. The speed at which a pulley is able to drive the supercharger dictates how much boost a supercharger generates. By installing an upgraded CTS-V supercharger pulley, your supercharger will spin faster, creating significantly more boost and overall power.
As a rule of thumb, uprated CTS-V supercharger pulley can increase the speed of your CTS-V blower by 6% to 16%. Each percentage faster equated to a significant amount more boost pressure, resulting in a surprising amount of horsepower. There are reports of 2.5 CTS-V upper pulleys increasing power by around 50-70 horsepower. That's a very sizable amount of power for a $300 mod that is relatively easy to install. 
As a disclaimer, this modification only applies to second and third-generation CTS-Vs with either the supercharged LSA V8 or the supercharged LT4 V8.
Cadillac CTS-V 2.5 Upper Supercharger Pulley Performance Benefits
50-70 horsepower gain
Easy installation
Enhances the effects of other supporting mods (CAI, headers, tune)
Cadillac CTS-V Mont Motorsports 2.5 Upper Pulley Kit
Price: $380.00
Purchase Here: montmotorsports.com
To be completely frank, it is difficult to mess up a CTS-V upper pulley. Essentially all that the kit includes is an upper pulley, hub, and belt. With that being said, quality matters here as well, due to the fact that a poor-quality belt could lead to issues down the line. The Mont Motorsport CTS-V pulley kit has a good reputation in the CTS-V community. 
While an overdriven 2.5 CTS-V is a mid-range option as far as upgraded upper pulleys are concerned, Mont Motorsport actually offers options ranging from 2.38 – 2.55. The smaller the pulley that you install, the faster the supercharger will be spinning, resulting in more power. However, it is important to remember that upgrading to a smaller pulley increases the amount of boost, resulting in other modifications being necessary to support that. 
Upgraded injectors are necessary when running overdrive pulleys due to the need for more fuel to compensate for the additional boost. An upgraded cold air intake is also a good idea. While an upgraded CTS-V cold air intake doesn't boost performance by much on its own, it will make a significant difference when paired with an upgraded pulley.
Ultimately, there aren't many bang-for-buck CTS-V modifications that are better than upgraded CTS-V upper pulleys. For just under 400 horsepower, you can potentially increase
Cadillac CTS-V Tune
By itself, tuning your CTS-V with no supporting mods can result in a healthy 10-20% power increase over a stock setup. In addition, while all of the above upgrades like headers and pulleys will make increased power by themselves, to really take advantage of them you're going to want to add tuning. Tuners can optimize parameters like ignition timing, air-to-fuel ratios, and fuel pressure to get the most out of your bolt-on mods.
While tuning can help maximize your CTS-V's potential, it can also help a high-horsepower build run as safely as possible, too. When you change the intake and exhaust flow on an engine, like adding an intake and headers, usually the air-to-fuel ratios change, too. While most upgrades leave the ratios in a safe area, it's impossible to confirm that without tuning. To make sure your engine is running healthy with your mods you'll definitely want a tuner to take a look at the car.
For CTS-V tuning you have a few options. You can either go with custom or canned tuning. Custom tuning is far superior to canned tuning, because it allows your tuner to customize a tune to your specific engine and your specific atmospheric conditions.
Canned tunes are one-size fits all tunes that are meant to work in any environment. On the other hand, custom tunes provide specific adjustments for things like elevation, humidity, and air quality. 
With a custom tuner, you will need either a handheld programmer or a stand-alone tuning system. Stand-alones, like a JRR PNP ECU or ProEFI ECU, will provide the most customization, but they are also the most expensive and advanced systems. 
Cadillac CTS-V Tune Performance Benefits
Added support and power from other CTS-V bolt-ons
Increased reliability and engine safety (Dynotune)
Increased horsepower and torque (amount can vary significantly)
Ability to increase or decrease power at will
Best Cadillac CTS-V Tune
In general, it is hard to recommend a specific tune due to the fact that quality tuners vary depending on your location. Since all of the CTS-V engines are either LS engines or based heavily on the LS platform, there are tons of tuners that can provide a quality custom tune. The LS engine series is such a popular engine in the tuning community that finding a good tuner should be relatively easy in your area.
Most CTS-V tuners will tune directly on the factory CTS-V ECU, meaning that you don't necessarily need a standalone ECU. However, if you have extensive engine modifications, you might need a standalone ECU, like a JRR PNP ECU, in order for a tune to compensate for all of them.
Canned tunes can be purchased from a variety of tuners that sell them in a package.