Ford 390 Engine Guide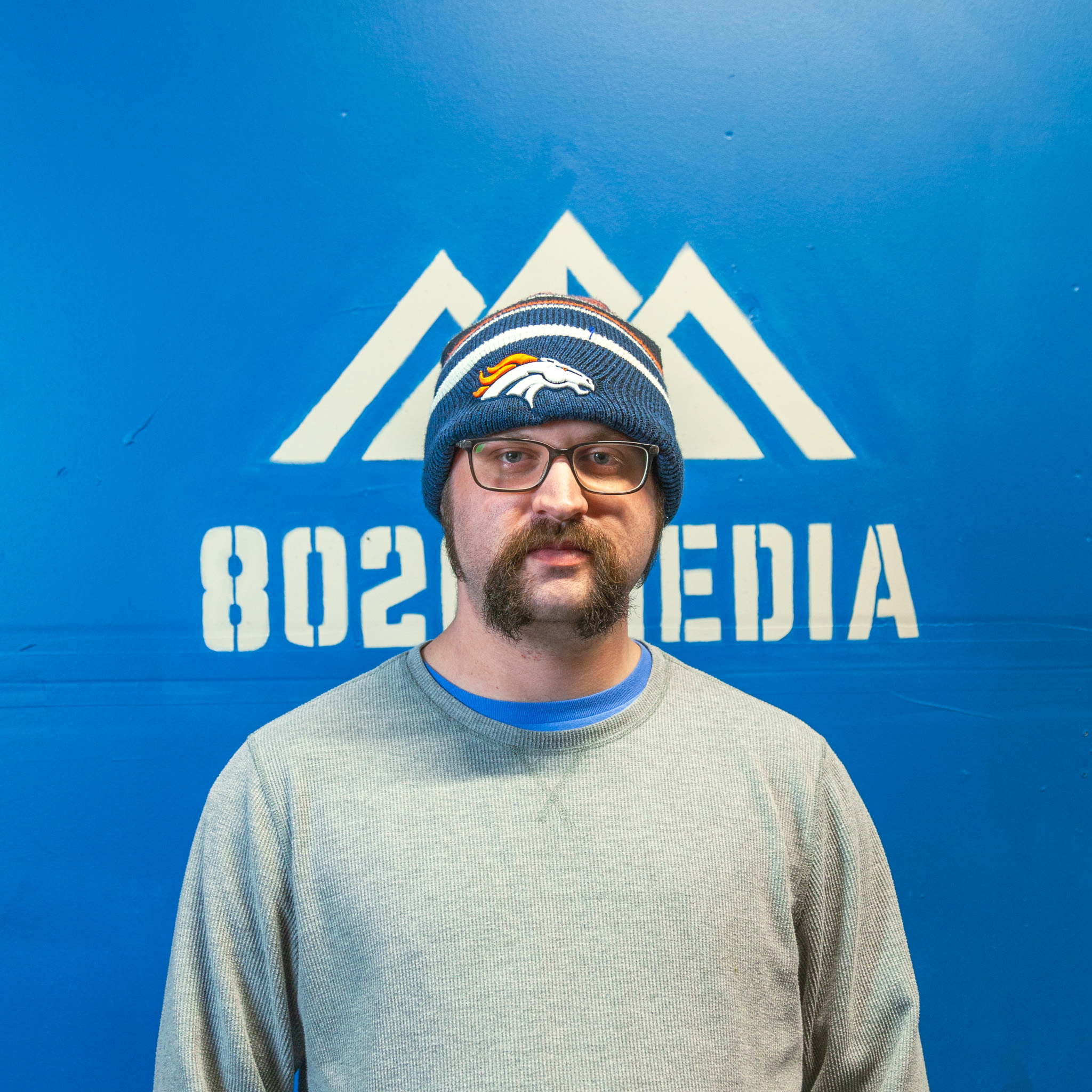 Meet Chandler
Chandler has a bachelors and masters degree in history as well as a passion for classics and muscle cars. His education and historical knowledge makes him skilled at crafting highly detailed articles about America's muscle cars and automotive history. His love of muscle cars is undeniable, with him seeking them out at every opportunity during his visits to auto shows and car meets. Chandler's knowledge and enthusiasm towards automotive history make him a great asset to the Muscle Car Club community.
From 1961–1971, the Ford 390 FE V8 engine was one of the motor company's top offerings. Boasting up to 401 horsepower in 1962 with a Tri-Power carburetor, the Ford 390 engine quickly established itself as one of the top performance engines on the market. Throughout its 11-year production span, Ford put the 390 in just about everything, including the Ford Fairlane, Ford Thunderbird, and Ford Mustang. There was even the truck version, called the 390 FT. It was an iron-block beast, and even though it has been out of production for more than five decades, enthusiasts still build the 390 FE up today to reach incredible horsepower numbers.
Ford 390 FE History
Ford built the 390 from 1961–1971, and it was a part of their FE line of V8 engines. The FE stood for "Ford-Engine," and not "Ford-Edsel" or "Ford-Engineering" as some erroneously claim. The first FE engines came out in 1958, and the 390 — the biggest of them all — came out in 1961 for the first time in Fords. The following year, Mercury also made it available in their lineup.
The first Fords to get the engine were the Ford Fairlane, Ford Thunderbird, and Ford Galaxie. Ford generally referred to it as the Thunderbird V8, while Mercury called it the Monterey V8, due to its use in the flagship Mercury Monterey. Eventually, other Ford models, including the Mustang, Torino, Custom, LTD, and XL, would get the engine within a few years. Several Mercurys, including the high performance Mercury Cyclone and Mercury Cougar, also used the Ford 390 engine as the power plant.
In addition to the car version, there was also a truck version, which Ford called the FT for "Ford-Truck." This version appeared from 1967–1976, first in the Ford Fairlane Ranchero pickup. Later, the F-100 up to the F-350 offered versions of the Ford 390 engine, making roughly the same horsepower as the car versions.
Depending on the year and model, the Ford 390 FE made 255–401 horsepower and 376–430 lb-ft of torque. This was through the use of either two-barrel, four-barrel, or six-barrel "Tri-Power" carburetor setups. The engine remained naturally aspirated during its entire run, and gained a solid reputation for reliability and longevity.
Ford discontinued the 390 V8 inside their cars after 1971, and in their trucks after 1976. This mainly had to do with emissions regulations, as the older and larger displacement engines were just too hard to make green enough.
Ford 390 Engine Specs
| | |
| --- | --- |
| Engine | Ford Interceptor/Thunderbird 390 FE |
| Engine Family | Ford "Ford-Engine" (FE) |
| Model Years | 1961–1971 |
| Displacement | 390 cid (6.4 liters) |
| Aspiration | Naturally Aspirated |
| Configuration | 90° V8 |
| Compression Ratio | 8.6:1 – 11.0:1 |
| Firing Order | 1-5-4-2-6-3-7-8 |
| Bore and Stroke | 102.9 mm x 96.1 mm (4.05 in x 3.78 in) |
| Valve Train | OHV, 16-valve (2 val/cyl) |
| Variable Valve Timing | No |
| Fuel System | Carbureted (2V, 4V, 6V) |
| Head Material | Cast-Iron |
| Block Material | Cast-Iron |
| Horsepower Output | 255-401 horsepower |
| Torque Output | 376-430 lb-ft |
Ford 390 Equipped Vehicles
The Ford 390 engine appeared in the following vehicles:
Ford
Mercury
1962–1963 Mercury Meteor
1962–1970 Mercury Monterey
1962–1963 Mercury Monterey Custom S-55
1964–1968 Mercury Park Lane
1966–1969 Mercury Cyclone
1967–1969 Mercury Cougar
1967–1968 Mercury Montclair
1968–1969 Mercury Marquis
1968–1969 Mercury Montego
1969–1970 Mercury Marauder
Ford 390 Engine Design Basics
The Ford 390 engine is part of Ford's "Ford-Engine" line of V8s, which began in 1958. Ford derived the FE block from the Y-block engine, which they had been producing since 1954. Ford considers the Y-block to be a small-block engine, while the FE block is a medium-block engine. The difference is in the bore spacing, which is 0.25" greater on the FE vs the Y-block. Ford took their 352 cid FE block V8 and stroked it to 390 cid to create the 390 FE.
Depending on the year and model, the engine made 255–401 horsepower and 376–430 lb-ft of torque. For the time, it was one of Ford's highest output V8 engines, and they referred to it as either the Thunderbird V8, Interceptor V8, or the GT 390 V8. In contrast, Mercury called theirs the Monterey V8.
Both the block and the cylinder heads are cast iron. The block has the same deep-skirted design as the Y-blocks. There are actually two 390 FE blocks, a standard block and a high-performance block from 1961–1963. Both blocks had two-bolt main bearing caps, but the Hi-Po version had a stronger bottom end through thicker webbing, larger oil galleries (the standard block is known for having a more restrictive oiling system), and a pressure relief valve and spring.
The Hi-Po block was the same Ford used for the early 1963–1964, 427 cid V8 engines. All Ford 390 engines have the same 1-5-4-2-6-3-7-8 firing order. Internally, all Ford 390 FE crankshafts were all made from nodular iron, and the Hi-Po crankshafts had special grooves in the main-bearing journals for better lubrication. The connecting rods were forged steel with separately forged caps, and the pistons were heat-treated alloy steel.
Valve Train, Compression, and Carburetors
Being an old-school V8, the Ford 390 FE has a relatively simple overhead valve (OHV), pushrod actuated setup. There are 16-valves total, with two-valves per cylinder. Exhaust valves measure to 1.57 inches, while intake valves are 2.04 inches. Early high-performance versions of the Ford 390 FE had hydraulic valve lifters, non Hi-Po versions had solid lifters. For emissions, certain early ('61–'62) models had PCV systems, and certain '66–'68 models used a Thermactor system.
Ford made double-barrel, quad-barrel, and Tri-Power carburetor setups available on the Ford 390 engine. Most of the carburetors were sourced from Holley, until 1968, when Ford also began using Motorcraft double and quad-barrels. From 1961–1963, the Tri-Power setup was available on the high performance 390. It used three Holley double-barrels strapped together to create a huge six-venturi unit.
Compression varied on the 390, depending on the carburetor and year. For two-venturi setups, compression mainly sat at 9.4:1 ('64–'65), 9.5:1 ('66–'70), and 8.6:1 ('71). Four-venturi setups had compression of 9.6:1 ('61–'63), 10.1:1 ('64–'65), 10.5:1 ('66–'69), 10.6:1 ('61–'62 Hi-Po). The Tri-Power 390 had 10.6:1 ('61) and 10.5:1 ('62–'63) compression. The two and four-venturi setups used iron intake manifolds, while the Tri-Power got a high-flow, aluminum intake manifold.
Ford 390 Engine Reliability and Problems
Overall, the Ford 390 engine is considered to be very reliable and solid. While it has not been in production for decades, it still has a very solid reputation among enthusiasts and past owners. There have been countless examples to reach over 150,000–200,000 miles, and many even past 250,000–300,000 miles. That's pretty amazing, especially considering Ford developed the engine in the early-1960s, when engines weren't exactly known for their longevity.
The two main issues with Ford 390 are pretty simple, and somewhat common on older engines from the 1960s. The first is vacuum leaks, especially around the intake manifold. Due to Ford's use of cast iron for all of the non-Tri-Power manifolds, they have been known to eat away at the head gasket after being subjected to countless heat cycles. This can create coolant leaks and air leaks for the engine. Vacuum leaks are probably the most common Ford 390 engine problem, and they can be very frustrating to track down.
The other main issue is burning oil, and to a lesser extent poor gas mileage. The Ford 390 FE, even when healthy, is known to do some serious oil burning, especially once it reaches higher mileage. This is somewhat expected from such a large displacement engine from the '60s, but is still worth noting nonetheless. Some people have also noted issues with bent pushrods and thrown lifters, though it does not seem to be as widespread.
Still, we consider the Ford 390 engine to be extremely reliable and capable of taking a serious beating. They make great power plants for the drag strip or on the track, and can sustain some serious horsepower and torque.
Best Ford 390 Engine Mods
Now that we've talked about the Ford 390 engine, it's time to get into the exciting part: performance modifications. There are many different versions of the Ford 390 FE and 390 FT, including those with two, four, and six-barrel carburetors, different compression ratios, camshafts, etc.. This is a general guide for 390 V8, and should apply to most versions of both the car and truck engine.
Top Mods
For those looking to start their build, the best quick bolt-on mods are going to improve flow both into and out-of the engine. On the intake side, a new high-flow air filter, a dual-plane intake manifold, and a larger carburetor are the most popular mods. Popular intakes include the Edelbrock 2105, Performer, or Performer RPM, and they will improve flow and shed a ton of weight. Carburetor size should be in the 600-650-cfm range for a good start.
For the exhaust, upgrading to 2.5 inch stainless steel long-tube headers with dual outlets is a solid beginning. That will improve flow and reduce back pressure, resulting in lots of extra horsepower. It will also make the Ford 390 FE much louder, which can be both a good or bad thing.
After those basic mods, your step up is getting better flowing and lighter aluminum cylinder heads, and then looking into a performance camshaft. The cylinder heads will make a big difference everywhere in the power band, and they can also shed a ton of weight off the heavy cast iron versions. A lumpier camshaft can add 75+ horsepower on the right build, which might necessitate a 2.75 or 3 inch exhaust for the most performance.
With all of these mods together, you should easily be able to add a lot of performance to your Ford 390. After these bolt-ons, your next step will be looking into upgrading from a carburetor to fuel injection. It's an involved step, but you will see a big benefit everywhere in the power band and for peak power.
Ford 390 Engine FAQ
Is a Ford 390 a good engine?
Yes, the Ford 390 FE is a solid engine. It is capable of some outstanding horsepower and torque numbers, and it is known for being very reliable and long-lasting.
How much horsepower can a Ford 390 make?
From the factory, the Ford 390 maxed out at 401 horsepower. However, with aftermarket parts, you can easily clear 500–600 horsepower on the Ford 390 FE.
What is the difference between a 390 and a 427?
The Ford 390 FE engine is smaller in displacement than the 427, but they are both from the same Ford FE series of engines, and many of their parts are swappable.
What cars had a 390 engine?
Ford put the 390 V8 engine inside many cars, including the Ford Fairlane, Thunderbird, Mustang, Galaxie, Custom, LTD, and XL. They also used the car in the Mercury Meteor, Monterey, Cyclone, Cougar, Marauder, and others.