Buick 350 Engine Guide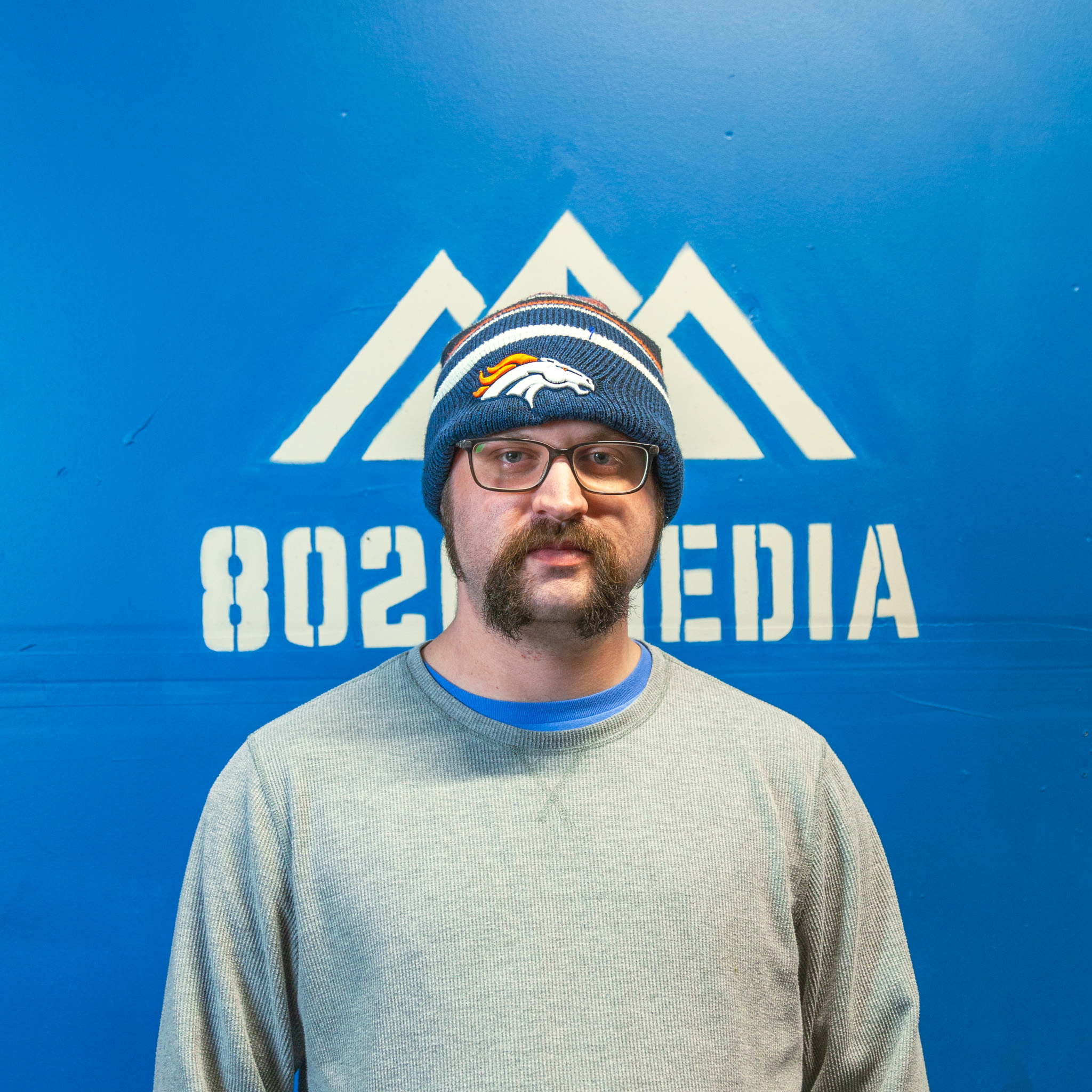 Meet Chandler
Chandler has a bachelors and masters degree in history as well as a passion for classics and muscle cars. His education and historical knowledge makes him skilled at crafting highly detailed articles about America's muscle cars and automotive history. His love of muscle cars is undeniable, with him seeking them out at every opportunity during his visits to auto shows and car meets. Chandler's knowledge and enthusiasm towards automotive history make him a great asset to the Muscle Car Club community.
The small block 350 V8 played an important role for Buick during its 13 year production run from 1968-1980. Buick first put it on the market in their Gran Sport and Skylark models, where it was alternatively known as the "California" option. By 1970, it challenged Buick's big block 400 and 455 V8s with its output of 315 hp and 410 lb-fit. Emissions restrictions led to its quick decline a few years later, where it languished until 1980.
Yet, while its power output was halved by 1975, partly due to the change in SAE horsepower ratings, it was still the most powerful engine Buick had to offer at the time. Buick had to phase out their big block V8s by 1977, and the awe-inspiring fuel injected 3.8L turbo V6 wouldn't appear until the early '80s. So it was up to the 350 to hold down the fort, which it did admirably for years.
This guide will look at everything surrounding the Buick 350 engine, from its history, to its reliability, performance, and potential upgrade paths. Let's start by taking a look at its late 1960s origins.
Buick 350 Engine History
Buick introduced the 350 V8 (also known as GS350) in 1968 as the successor to the GS340 V8. It was a slightly bored version, which gave it its larger displacement. When it first appeared in 1968 Buick released with two options: a standard version with a double-barrel carb, and a higher output version with a quadrajet carb. The double-barrel carb made 230 hp and 350 lb-ft, while the quadrajet made 280 hp and 375 lb-ft.
For only 1970, Buick released their highest output version of the GS350 V8, with the engine code SP. The Buick 350-4 SP made 315 hp and 410 lb-ft, which was just 35 hp less than its big block 400 V8 counterpart – though it made 100 lb-ft less in torque. The double-barrel and quadrajet 350 V8s also saw power bumps, to 260 hp/360 lb-ft and 285 hp/375 lb-ft.
The Buick 350 and Emissions
In 1971, increasing emissions restrictions meant the elimination of the SP variant. It also meant the detuning of both the double-barrel and quadrajet versions of the Buick 350, too. The double-barrel went back to 230 hp, while the quadrajet dropped down to 260 hp. Things only got worse, and in 1972 they were detuned even further, to 145 hp and 180 hp, respectively. Part of the lower power output for 1972 was due the change from SAE gross to SAE net horsepower ratings, but the engine was still considerably slower even with that taken into account.
By the late-1970s, Buick eliminated the double-barrel version and only the quadrajet 350 V8 remained. By then, the Buick GS350 had completely bottomed out in performance, making barely 145 hp in most models. Power output never even approached 200 hp for the rest of the engine's lifespan.
Buick 350 Engine Specs
| | | | |
| --- | --- | --- | --- |
| Engine | 350-2 | 350-4 | 350-4 (SP) |
| Carburetor | 2-Barrel | 4-Barrel | 4-Barrel |
| Displacement | 350-cid (5.7L) | 350-cid (5.7L) | 350-cid (5.7L) |
| Configuration | 90° V8 | 90° V8 | 90° V8 |
| Aspiration | Natural | Natural | Natural |
| Fuel System | Carbureted | Carbureted | Carbureted |
| Valve Train | 16 OHV | 16 OHV | 16 OHV |
| Head & Block Material | Cast Iron | Cast Iron | Cast Iron |
| Bore & Stroke | 3.8 in x 3.85 in | 3.8 in x 3.85 in | 3.8 in x 3.85 in |
| Compression | 9.0:1-8.0:1 | 10.25:1-8.0:1 | 10.25:1 |
| Firing Order | 1-8-4-3-6-5-7-2 | 1-8-4-3-6-5-7-2 | 1-8-4-3-6-5-7-2 |
| Horsepower Output | 145-260 hp | 150-285 hp | 315 hp |
| Torque Output | 260-350 lb-ft | 260-375 lb-ft | 410 lb-ft |
Applications Buick GS350
1968-1972 Buick Skylark
1968-1974 Buick Gran Sport
1968-1971 Jeep Wagonee
1968-1971 Jeep Gladiator
1971-1973 Buick Centurion
1971-1980 Buick Electra
1971-1980 Buick LeSabre
1973-1975 Buick Apollo
1973-1977 Buick Century
1973-1977 Buick Regal
1975 Pontiac Ventura
1975-1979 Buick Skylark
1977-1980 Buick Estate
1977-1978 Buick Riviera
Buick 350 Design
Though it was similar in displacement to other GM small block V8s; like the Chevy 350, Pontiac 350, or Oldsmobile 350; the Buick 350 V8 had a completely different design. It had deep-skirt cylinders, a front-mounted distributor, external oil pump, and a cast-iron instead of aluminum head. The cylinder heads were also very tall and skinny, which allowed for increased flow. The bore and stroke of the engine was 3.80 in x 3.85 in, making it just barely undersquare. It had the same ram-air induction system as the GS400 big block V8, and could be mated to either Buick's 3-speed manual or 4-speed automatic transmissions.
There were two different carburetor options from 1968-1976, a double-barrel carb and a four-barrel quadrajet carb. From 1977 on the double-barrel option was dropped and only the quadrajet version remained. The quadrajet carb flowed a solid 650-750 cfm, depending on the version.
The connecting rods were forged iron, the crankshaft nodular iron, and the pistons were a cast aluminum alloy. The engine was an overhead valve design (OHV) with two-valves per cylinder, for 16 total, and used hydraulic lifters. The compression ratio on the GS350 from 1968-1970 was 9.0:1 for the double-barrel and 10.25:1 for the quadrajet. Starting the next year they both dropped to 8.5:1. In 1975, it dropped further to 8.1:1, and from 1976 on it stayed at 8.0:1. The special 1970 GS350 SP variant had a ratio of 10.25:1 in its only production year.
Buick GS350 Reliability and Common Problems
The small block Buick 350 V8 has gained a solid reputation for reliability and longevity. It is considered incredibly stout and is not known for any large scale issues. There are countless examples of 200,000+ mile Buick 350s by now, and there are a ton of them still running today. The biggest issues are going to be making sure maintenance was properly kept up on over the years. Just neglecting basic things like oil changes and new spark plugs will start to destroy engines over time.
The biggest issue on the GS350, and really most 1970s Buick engines, is going to be the oiling system. The biggest culprits are tiny oil feed holes, the main bearing oil hole not being aligned, and poor cam oiling.
The oil pump especially is prone to premature failure, and the cast-aluminum timing cover is known to crack and leak. The best way to fix this is to replace the oil pump and change the cast-aluminum timing cover to something more durable. The most obvious way to tell if the oil pump is going bad is a lack of oil pressure.
The water pump and cam drive are also subject to problems. The water pump is a poor design and is prone to premature failure. Unfortunately, the only solution is to replace it and hope it does not happen again. The cam drive issue is related to the premature wear on the cam chain and gear.
Buick 350 Power limits
The Buick 350 V8 is well known for its ability to take some serious power. The block itself is incredibly solid and is easily capable of taking more than 1,000 hp without any issues. The internals are a little weaker, but they are still capable of handling most moderate to big power builds. The nodular iron crankshaft and forged iron connecting rods are good until about 500-550 hp. Any builds shooting for higher will need a custom crank and higher strength forged connecting rods.
The pistons are much weaker than either the crank or the rods, and pretty much any build past 400 hp will need stronger and better flowing pistons. Forged pistons have only recently become available for the Buick 350, surprisingly, but they are expensive. Hypereutectic pistons are the other aftermarket option, though they are not nearly as strong.
So basically, any builds under 400 hp and nothing needs to be done. Anything from 400-550 hp needs to get upgraded pistons, and any builds over 550 hp need pistons, rods, and a custom crankshaft. The only thing that won't need upgrading at that point at really any point is the block, which is rock solid through over 1,000 hp.
Buick GS350 Performance
The GS350 made its name from 1968-1970 as an absolute performance machine. If emissions restrictions had not forced Buick to neuter it every year after who knows what they would have done with it. As we mentioned earlier, the highest performing 350 V8 that Buick released was with the SP engine code. This version made 315 hp and 410 lb-ft of torque, which was the highest output ever for any Buick small block V8. It only made 45 hp less than the monster Buick 455 V8, but the big blocks had a 100 lb-ft advantage in torque.
The 1970 standard double and four-barrel carb non-SP versions still made a respectable 260 hp/360 lb-ft and 285 hp/375 lb-ft. As we discussed above, horsepower dropped precipitously starting in 1971 and never recovered. Torque figures rested just below 300 lb-ft though, so they were still respectable even through the late-'70s.
Top 5 Buick 350 Upgrades
The top 5 best performance upgrades for the Buick 350 V8 are:
Cylinder Heads
Intake Manifold
Carburetor
Cams
Long-tube Header
The Buick small block 350 V8, while a perfectly capable engine for modding, unfortunately does not have the same level of aftermarket support as the big block 400 and 455s. That means that options are pretty limited on availability for the GS350, but they are still available. Stroking the 350 to a larger displacement is not an option, as the camshaft is too close to the cylinders already and there is not enough room. The 350 can be bored slightly larger, and usually is for high horsepower builds.
1) Buick 350 Cylinder Heads Upgrade
The first upgrade that many choose for their Buick 350 V8 builds are to the cylinder heads. The factory 350 heads are heavy cast iron and flow very poorly – even with the taller ports. A good upgrade is to port the factory heads, but this only helps up to a point. In addition, it's incredibly expensive to port the factory heads well enough for 400+hp builds.
The best option is to upgrade to aluminum ported cylinder heads. The aluminum sheds weight and allows for better flow over the OEM cast iron heads. Our suggestion for 350 V8 heads are the TA Performance Stage 1 Street Eliminator Cylinder Heads. Out of the box they offer a 30-hp increase over stock. Even more porting can be done to increase cfm, too.
2) Buick 350 Intake Manifold Upgrade
Our second upgrade for the GS350 V8 is to the intake manifold. Like the cylinder heads, the stock unit is made from heavy cast-iron and does flow exceptionally well. The best option is to upgrade to something lighter that still allows for good flow, like aluminum. Just a new manifold alone will gain 15-35 hp over stock easily.
Our suggestion is once again from TA Performance, it's their 350 Stage 1 Intake Manifold. There is another solid option from Poston for the Buick 350 V8, but it is incredibly hard to find since they have gone out of business. The TA Performance option is nearly 40 lbs lighter than stock, and they claim it actually outperforms the Poston for flow. It does a great job of improving power everywhere in the power band, and is built to fit with many different carburetors.
3) Buick 350 Carburetor Upgrade
Speaking of carburetors, one of the best upgrades to the Buick 350 V8 is to get a bigger carburetor. Or, if you have a double-barrel version, moving up to a four-barrel, like the quadrajet carb, is a great option.
TA Performance makes a great 4 bbl conversion kit that comes with their stage 1 intake manifold and a 600-cfm edelbrock carb. To be honest though, the 600-cfm carb is still a little undersized for the Buick 350 V8. The factory four-barrel option, the quadrajet, came in either 650-cfm or 750-cfm variants. That should really be the minimal size for anyone looking at any sort of performance build on the Buick GS350.
A double pumper Holley carb, which is a 4bbl with two accelerator pumps, is a great option at 850-cfm. Any builds with superchargers or turbos need carbs with at least 950-cfm to adequately support enough flow.
4) Buick 350 Camshaft Upgrade
Our next upgrade for the small block Buick 350 V8 is going to be camshafts. Cams are one of the most popular upgrades for the GS350, and there are many different options depending on your budget and power goals. Modest streets cams will improve power by 10-25 hp, while high performance competition cams can net 60-75 hp on top of other mods.
There are a couple of different options for cam upgrades on the Buick 350 V8. TA Performance and Poston are two of the top options, and they each have a wide variety of cams available. Once again, the Poston cams are increasingly hard to find since the company has gone out of business, but can still occasionally be found on the used market.
With so many different options, it's important to make sure you are choosing the right cams for your build. Cams that are too small will only provide a small bump in power and be just as overmatched as stock on high horsepower builds. Conversely, getting massive cams on a 350-hp build is also a recipe for disappointment and problems. Make sure you are only buying race cams if you have a race build, and visa versa for smaller cams.
5) Buick 350 V8 Long-tube Headers
Our final upgrade for the Buick 350 V8 are long-tube headers. Long-tube headers are a great upgrade for the Buick 350 because they replace the incredibly restrictive and heavy cast-iron exhaust manifold. The manifold is the biggest choke point for airflow on the Buick 350. It is extremely heavy and flows very poorly, hampering performance in just about every way imaginable.
Going with aluminum or steel long-tube headers is a great way to reduce weight while opening up flow. Allowing for better flow reduces exhaust reversion and increases scavenging, which allows for cleaner and cooler air to enter in the combustion chamber. Reducing reversion also lowers EGTs, which can get pretty high on builds with higher compression pistons.
Sizing should be at least 2.5-in for builds between 350-500 hp, and anything greater than 500-hp will likely need 3-in tubing. Don't go too large with your exhaust, as that can actually hamper performance. Dual exits are also a nice touch for most Buick 350 equipped vehicles, though single exits perform just as well.
The Buick GS350's Legacy
The Buick 350 small block, though not quite the level of the upper echelon 400 and 455 big blocks, is still a very capable performer. Overall, it's very reliable, well engineered, and at least from 1968-1970 produced solid performance straight from the factory. Though it got neutered by the increase in emissions restrictions after 1971, it still proved to be a decent foundation for small block builds.
The GS350 V8 helped Buick bridge the gap in performance from the massive naturally aspirated big block V8s of the 1960s and early 1970s, to the new fuel injected 3.8 L turbocharged V6s that would dominate Buick in the '80s. Today, there are many hot rodders out there building up the Buick 350 to epic proportions, and the enthusiast community is still as strong as ever. The 350 was the last of Buick's small block V8s from the muscle car generation, and it still lives on today in the engines and hearts of many.
Do you own any GS350 equipped Buicks that you love to drive? Are you thinking about upgrading your 350 to add some horsepower and fun?
Let us know in the comments below!