Iron Duke Engine Guide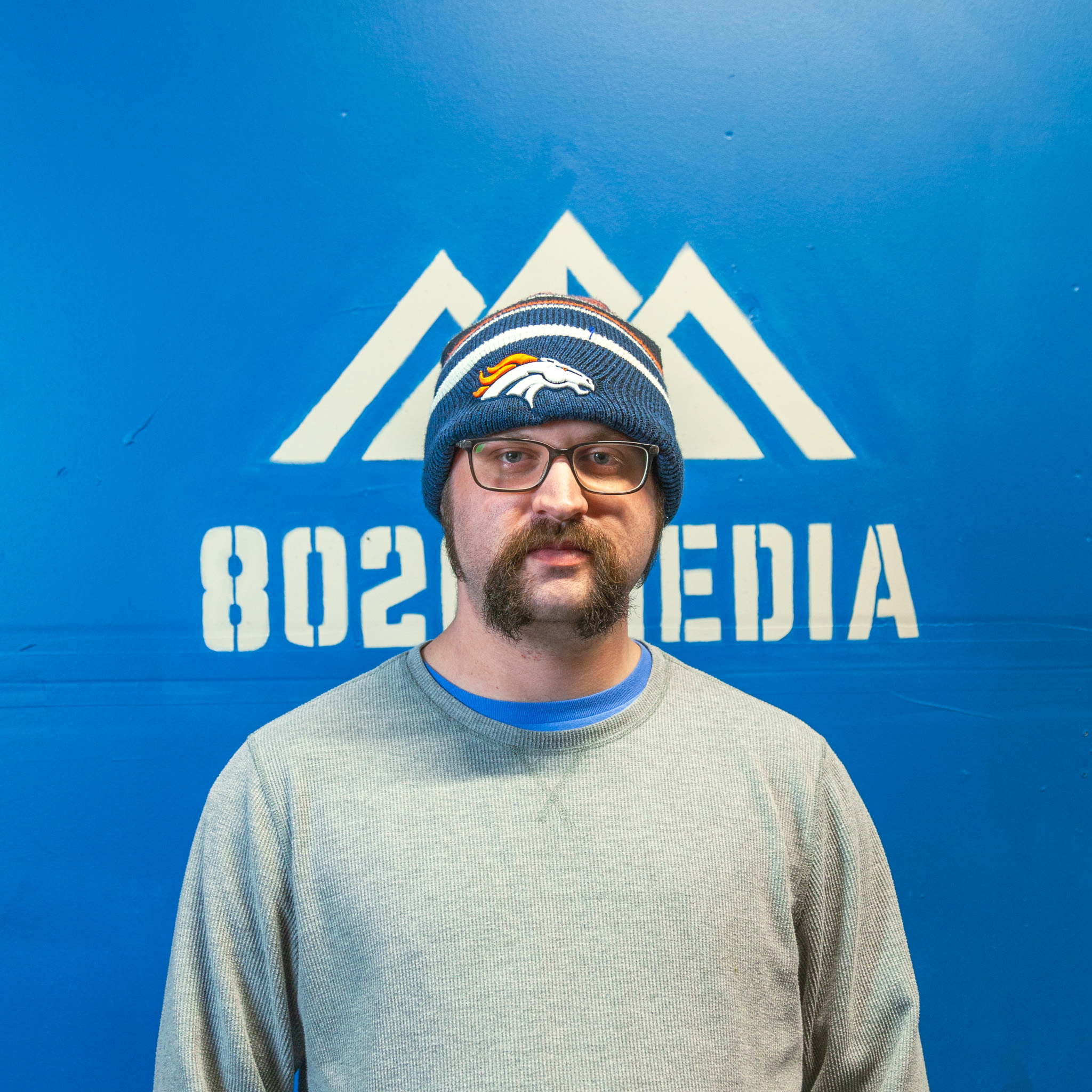 Meet Chandler
Chandler has a bachelors and masters degree in history as well as a passion for classics and muscle cars. His education and historical knowledge makes him skilled at crafting highly detailed articles about America's muscle cars and automotive history. His love of muscle cars is undeniable, with him seeking them out at every opportunity during his visits to auto shows and car meets. Chandler's knowledge and enthusiasm towards automotive history make him a great asset to the Muscle Car Club community.
Among 1970s Pontiac motors, the Iron Duke engine (also known as the Pontiac 151 four) has an interesting reputation. While it was considered incredibly durable and went on to power over 30 different GM vehicles, its specs were a little underwhelming. In 1982, Chevrolet decided to put it in their base Camaro, a move that is still maligned four decades later. The Iron Duke Camaro is widely known as a failure of epic proportions.
The '82 Camaro wasn't the only former muscle car to be "graced" with the Iron Duke engine. The Buick Skylark and Pontiac Firebird also got the Tech IV Iron Duke in the 1980s. It also powers the Grumman LLV USPS delivery vehicle, so that should give some indication of its "performance."
For as scorned and abused as the Pontiac 151 four is, it still maintains a surprising amount of intrigue. It was a reliable engine for over 30 different GM makes, and powered the families of millions of Americans.
This guide will look at the infamous Iron Duke in-depth, going over its specs, design, performance (or lack thereof), and reliability. First let's start by looking at why and how Pontiac created the 2.5 L Iron Duke in the mid-1970s.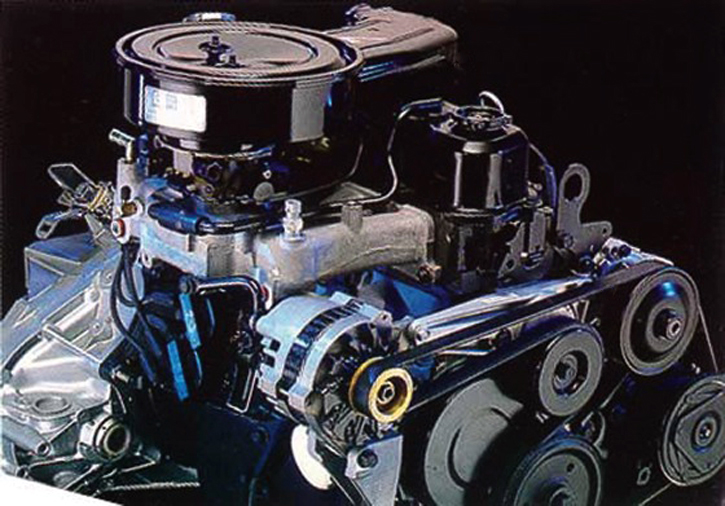 Iron Duke Engine History
The history of the Iron Duke Engine is directly related to the 1973 oil crisis and embargo. Following the announcement from OPEC that the international oil supply would be reduced and that exports to the United States would be extremely limited, car manufacturers throughout the country started to brainstorm ideas to save customers at the pump. The massive 400+ cid engines from the 1960s were already on their way out due to increasing emissions restrictions, and the oil crisis pushed the industry even further towards smaller displacement engines with good fuel economy.
In 1973, Pontiac started designing the Iron Duke engine with five basic goals in mind. They wanted to minimize noise and vibration (NVH), produce usable power at low engine speeds, deliver excellent durability and drivability, and maintain above average fuel economy. Pontiac engineers derived the Iron Duke's design from the GM 2.5 L L-4 engine being built in Brazil. That engine was a modified version of the Chevy II 153 L-4 motor which had powered the Chevy Nova. However, the Iron Duke L-4 was still pretty different from both of those engines, and most parts were not interchangeable.
By 1977, Pontiac was ready to introduce the Iron Duke into their Phoenix, Astre, and Ventura models. In the 1980s, GM decided to put the 2.5 L-4 Duke into several AMCs, as well as a Jeep and Buick. The '80s also brought several design changes for the Iron Duke, including fuel injection, higher compression, and more power. The 2.5 Iron Duke also formed the basis for Pontiac's Super Duty high performance four-cylinder engines featured in NASCAR.
Pontiac finally retired production on the Iron Duke in 1993 after a solid 16 year run. It never got a ton of appreciation, but it is still talked about today.
Iron Duke Engine Specs
Specs for the Iron Duke 2.5L inline-4 engine are as follows:
| | | |
| --- | --- | --- |
| Engine | Iron Duke | Iron Duke Tech IV |
| Production Years | 1977-1984 | 1982-1993 |
| Aspiration | Natural Aspiration | Natural Aspiration |
| Configuration | Inline 4 | Inline 4 |
| Displacement | 2.5 L (150.8-cid) | 2.5 L (150.8-CID) |
| Compression | 8.25:1 | 8.25:1; 9.0:1 (1984+) |
| Fuel System | Carbureted | Throttle-Body Fuel Injection |
| Valve Train | 8V OHV | 8V OHV |
| Head/Block Material | Cast Iron | Cast Iron |
| Bore & Stroke | 4 in x 3 in | 4 in x 3 in |
| Horsepower Output | 82-90 hp | 90-110 hp |
| Torque Output | 123-134 lb-ft | 123-135 lb-ft |
Pontiac 151 Four Applications
The Iron Duke and Iron Duke Tech IV appeared in the following General Motors' Vehicles:
Iron Duke Applications
1977 Pontiac Astre
1977–1979 Pontiac Phoenix
1977–1980 Pontiac Sunbird
1978–1980 Chevrolet Monza, Oldsmobile Starfire
1980–1982 AMC Concord
1980–1982 AMC Spirit
1980–1983 Jeep CJ
1980–1984 Oldsmobile Omega, Pontiac Phoenix
1980–1985 Buick Skylark, Chevrolet Citation
1981–1983 AMC Eagle
Iron Duke Tech IV Applications
1982–1985 Chevrolet Camaro, Pontiac Firebird
1982–1990 Chevrolet Celebrity
1982–1991 Pontiac 6000
1982–1992 Buick Century, Oldsmobile Cutlass Ciera
1984–1988 Pontiac Fiero
1985–1987 Chevrolet S-10 Blazer, GMC S-15 Jimmy
1985–1993 Chevrolet S-10, GMC S-15/Sonoma
1985–1990 Chevrolet Astro, GMC Safari
1985–1987 Buick Somerset
1985–1991 Pontiac Grand Am, Oldsmobile Cutlass Calais
1986–1991 Buick Skylark
1987–1994 Grumman LLV (USPS delivery vehicle)
1990–1992 Chevrolet Lumina
GM 2.5 L Design
The Iron Duke engine is a cast iron 2.5 L inline-four with a pushrod actuated valve design (OHV). It is also called the "Pontiac 151 four" due to its displacement (150.8-cid), and has a 4 inch bore and 3 inch stroke. Its compression ratio was 8.25:1 and the engine was designed to run exclusively on 87 Octane. It also had aluminum pistons without steel struts and five main bearings. A staged double-barrel carburetor with an electric choke was standard for all models.
In order to minimize engine shaking, Pontiac purposefully combined the 3 inch piston stroke with longer connecting rods. They did this in lieu of adding heavy counter-rotating balance shafts, and the lack of steel struts on the pistons helped with balance, too. Pontiac also made modifications to the air conditioning systems, realizing it would be a massive drain on the tiny four-cylinder. They created an automatic shut off whenever the driver went wide open throttle, and also added a delay to prevent it from turning on when the engine was trying to start.
Durability was the main concern with the Iron Duke, which is why so many parts were cast iron. The head, block, and both intake and exhaust manifolds were all cast iron. This made it durable while only adding 20lbs over the aluminum 2.3 L block it was partly based on.
In 1979, Pontiac made a lot of improvements and design changes to the 2.5 Iron Duke engine. A crossflow cylinder head design replaced the non-crossflow design, a water-heated manifold was installed, and the carburetor was changed to a new Vara-jet version. A 10% bump in horsepower, from 82-90 hp, necessitated the complete rebuilding of the engine. The only interchangeable pieces from 1978 were the connecting rods.
Iron Duke Tech IV
In 1982, Pontiac released the second generation of the 2.5 Iron Duke engine, the Iron Duke Tech IV. They increased power back to 90 hp after dropping it to 84 hp the prior year. The biggest change, by far, was the introduction of GM's new throttle-body injection (TBI) to the Iron Duke. It was primitive and similar in design to a carburetor but added more efficiency. Fuel injection improved performance, reduced emissions, aided fuel economy, and made cold starts easier.
In 1984, Pontiac increased compression to 9.0:1 to compensate for new swirl-port style heads. There were also several internal changes, including a new crankshaft, and horsepower output increased to 92 hp. In 1987, there were even more changes to improve flow and a distributor-less ignition system was also available. These changes combined to make a total of 98 hp.
In 1988, pistons, connecting rods, the crankshaft, and the oil pan were all redesigned and changed. Balance shafts were also added for the first time. By 1989, the Tech IV produced 105-110 hp in the highest performance models, like the Chevrolet S10.
Pontiac 151 Four Performance
Not every engine is designed to maximize horsepower and torque output for performance, and the Iron Duke is proof positive of that. It started out with 82 hp in 1977 and finished with 110 hp in 1993, good for a 35% increase. Torque output ranged from 123-135 lb-ft, and did not exactly spring Iron Duke equipped cars off the line.
The Iron Duke equipped 1982 Chevrolet Camaro made the zero to 60 sprint in 20 seconds. Quarter mile times on the Iron Duke Camaro were not recorded to preserve at least some of Pontiac's integrity. You certainly would not win many races at the drag strip in the Iron Duke Camaro, but that was not really the engine's point, after all.
While it might not exactly qualify for performance, the real measure of the Iron Duke was fuel economy. In that sense, it excelled. At a time when light duty vehicles barely averaged 14-15 mpg, Iron Duke equipped cars averaged 28 mpg in the city and 38-41 mph on the highway – with a manual transmission and no air conditioning.
Iron Duke Reliability and Common Problems
The Iron Duke, though widely ridiculed, has maintained a very solid reputation for reliability and longevity. These engines can literally be run into the ground before they will give up and quit. There are countless examples of 200,000+ mile Iron Duke equipped vehicles still on the road today. The key to keeping the Iron Duke going is consistent oil changes and adherence to all other maintenance items, like spark plugs, fluids, and belts.
Another indicator of its reliability is that it has been fueling a massive chunk of the United States Postal Service's fleet since the late '80s. Starting in 19887, USPS has put the Iron Duke in over 100,000 Grumman LLV postal vehicles. The majority of them in service today have been on the road since the 1990s, as the official USPS service life for them is 30 years. A hidden benefit of this is the wide availability of replacement Iron Duke engine parts for average drivers.
The only real reliability complaint on the Iron Duke is the timing gear has a tendency to fail on some vehicles after 80,000 miles. This is definitely not a widespread issue, but is at least somewhat common. It's a messy and annoying fix, but usually it is not a huge problem.
Considering how long these engines have been on the road by now, anyone looking at one in 2022 definitely has some areas to check out. Any example will be at least 30 years old, so pretty much everything on the 2.5 Iron Duke would need to be closely looked over at this point. Luckily though, any still beating examples are not going to break the bank with their price.
The Iron Duke's Legacy
Forty-five years after Pontiac commenced production on the 2.5 Iron Duke engine its legacy is still a bit ambiguous. GM's placement of it in muscle cars like the Chevrolet Camaro, Buick Skylark, and Pontiac Firebird instantly earned it a wave of hate and scorn by performance enthusiasts. Yet, for millions of Americans it reliably powered their commute to work and drove their families around for years.
At a time when gas prices were jumping, emissions regulations were clamping down on performance, and manufacturers were scrambling to reduce displacement, the Iron Duke came out as an economy 2.5 L that delivered good gas mileage in a tight package. The Pontiac 151 Four was never going to win any drag races, but it got you from A to B and never quit when you needed it the most.
What experience do you have with the Iron Duke? Did you own a Pontiac, Buick, GMC, or Oldsmobile equipped with the 2.5 Iron Duke Engine? Are you considering buying one or restoring your '80s Pontiac Fiero with one?
Let us know in the comments below!