Best '70s Muscle Cars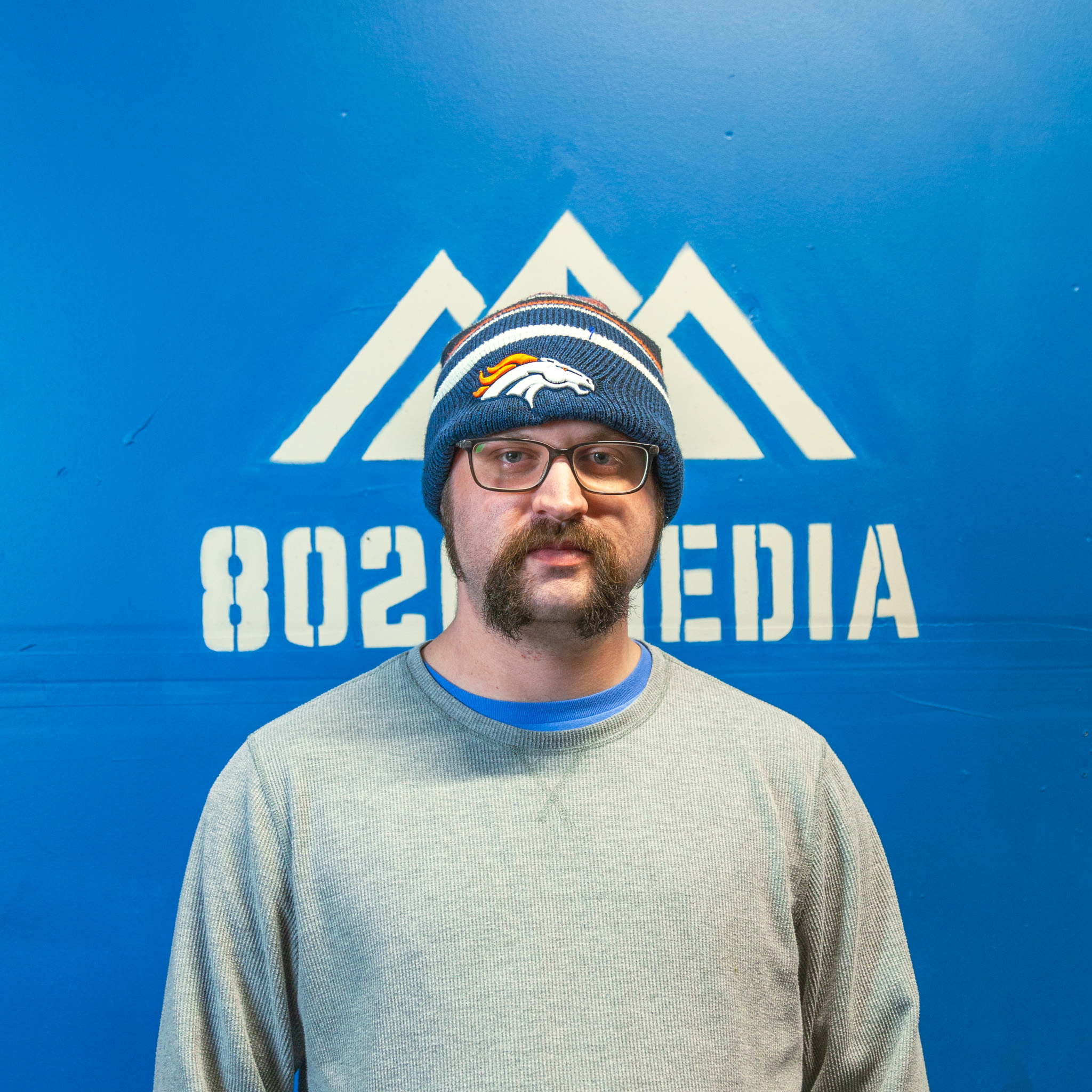 Meet Chandler
Chandler has a bachelors and masters degree in history as well as a passion for classics and muscle cars. His education and historical knowledge makes him skilled at crafting highly detailed articles about America's muscle cars and automotive history. His love of muscle cars is undeniable, with him seeking them out at every opportunity during his visits to auto shows and car meets. Chandler's knowledge and enthusiasm towards automotive history make him a great asset to the Muscle Car Club community.
Even today, 50 years later, 1970s muscle cars still hold a very special appeal to many. The '70s were the age of massive displacement, natural aspiration, and NASCAR level performance all rolled into one. Two-door coupes with ear splitting exhausts ripped down the drag strip, challenging each other for supremacy and bragging rights. It was an era when enthusiasts had to chart their own paths for vehicle modification; when there wasn't a simple stage 1 kit or downpipe to bring your Chevelle SS up to speed.
Nowadays, well restored and maintained '70s muscle cars are some of the most popular collector cars in the country. These cars are still so revered that impeccable examples of rare editions regularly sell for north of $1 million.
This article looks at the top '70s muscle cars in American history based on performance, style, and popularity. It is by no means an exhaustive list, but represents top examples from the twilight of American muscle.
1970s Muscle Cars
The 1970s was a decidedly mixed bag for American muscle cars. The decade started with a ton of promise as 1970 seemed to continue to the electric spirit of the '60s. However, the honeymoon only lasted for one year, as 1971 immediately brought the first of sweeping new changes. By decade's end it almost felt sacrilegious to still call turbocharged coupes with under 200 hp "muscle cars."
The biggest changes for the 1970s included the EPA mandated switch from leaded to unleaded gasoline, the change in horsepower ratings from SAE gross to SAE net, and increasingly restrictive emissions regulations. These factors all combined together to force manufacturers to severely detune or eliminate their big block V8 engines. In their place went undersized and underpowered V8s or even worse – turbo four-bangers. The V8s could still produce hearty lb-ft of torque, but horsepower numbers left much to be desired.
Still, from 1970-1971 there were some incredibly tuff and menacing muscle cars available on the market. The year 1970 saw the most powerful muscle car engine ever created put in the Chevelle SS, though it only lasted for one year before being discontinued due to emissions. 1970 was truly the last year of unfettered muscle car performance, before increasing climate change concerns started to rip the rug out from under them.
Best '70s Muscle Cars
For our list, we decided to take one example each from some of the top '70s muscle car brands. This is certainly not a definitive list of the top muscle cars from the 1970s, but is our take on each brand's best model for the decade. Let's get started!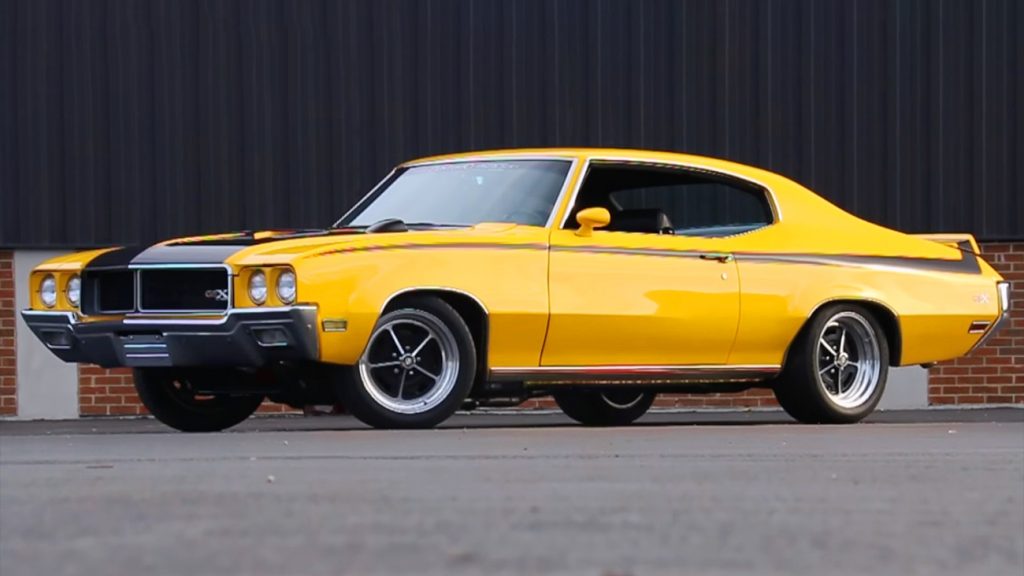 The first entry on our list of best '70s muscle cars is the legendary Buick GSX. The Buick Gran Sport (GS) had originally debuted in 1965 as a response to Pontiac's 1964 GTO. Yet, by 1970 it had firmly established a reputation all its own. That year the Buick GS got its first big block V8, the Buick GS455. The GS455 was 55-cid larger than the outgoing 400 and had larger valves and higher-lift camshafts. It also had a Ram-Air hood with functional scoops that delivered cold air induction on demand.
Buick introduced the GS455 engine in 1970 when GM rescinded their previous restrictions on engine displacement. Previously, GM had limited Buick to 400-cid size engines, but for 1970 the cap went away. For 1970, Buick rated the standard GS455 at 350 hp and 510 lb-ft. There was also an optional stage 1 package that added higher-lift cams, larger valves, and a higher performance carburetor. Oh, it also added roughly 45 hp, though Buick severely downplayed it by saying it only added 10 hp.
1970 was the first year the Buick GS was given the GSX option. It was a $1,000 addition only available on GS455 equipped Gran Sports. The GSX option added front and rear spoilers, a positraction rear end, power front disc brakes, and heavier duty suspension. It had the same basic body shell as its GM counterpart the Chevrolet Chevelle SS, though with some different pieces. The GSX option was only available in Saturn Yellow and Apollo White for 1970.
There were just 678 Buick GS' equipped with the GSX package, making them incredibly rare finds today. Unfortunately, Buick started detuning and neutering the GS455 in 1971 and it never recovered, ending production after 1973.
Few muscle cars are as iconic or legendary as the 454 LS6 V8 equipped 1970 Chevrolet Chevelle SS. The big block 454 LS6 V8 was the most powerful engine Chevy ever put in the Chevelle, but it only lasted for one year. The 454 was a stroked version of the outgoing Chevrolet 427 V8 and had the RPO Z15/LS6 ordering code. It was similar to the LS5 which was also available in the Chevelle SS, but offered nearly 100 more horsepower. Total power output for the 454 LS6 was rated at a monstrous 450 hp and 500 lb-ft.
The 454 LS6 had a compression ratio of 11.25:1, high-lift and long duration cams, forged aluminum pistons, a forged steel crankshaft, and an insane 800-cfm four-barrel Holley carb. The engine was fed by a low rise aluminum intake sucking air from the vacuum-actuated cowl-induction hood. The front end had the new "vee" styling, and the car also had hood pins and beautiful five-spoke Rallye wheels.
According to multiple magazines at the time, the 454 LS6 equipped Chevelle SS was second only to Mopar's famous 426 HEMI equipped models in terms of performance. It made the ¼ mile in 13.1 seconds at 107 mph, incredibly impressive considering suspension standards of the time.
Chevrolet made only a hair under 4,500 454 LS6 equipped Chevelle SS', so they are very rare finds today. Though they went for just under $4,000 back in 1970, nowadays you would be lucky to find one for less than 20 times the price. 1970 Chevelle SS' are truly in a league of their own for muscle cars. The gargantuan performance, beautiful stylings, and modest price, have all made the Chevelle SS the thing of legends.
While Dodge may have been the last ones to become seriously engaged in the American muscle car wars, they certainly did not lack a presence when they finally made it. Look no further than the 1970 Dodge Challenger R/T, one of the meanest Mopar machines to hit the streets. The Challenger's body was based on the similarly powered Plymouth Barracuda, though with a longer wheelbase and different style options.
The 1970 Challenger R/T came standard with the big block 383 V8, but optional was the big block 440 Magnum and 440+6 (440 Six Pack) V8s. The 440 Six Pack was so called because it added three double-barrel carbs to the standard 440 Magnum. This was good enough to raise horsepower and torque to a total output of 390 hp and 480 lb-ft. Also available in the R/Ts was the legendary 426 HEMI, producing 425 hp and 490 lb-ft.
The 440 and HEMI powered Challenger R/Ts all had the option of a four-speed manual transmission with a pistol-grip Hurst shifter and limited slip differential. Hood options included the shaker hood, so called because the shaker hood scoop was connected directly to the engine and shook when it moved, as well as the standard version with dual hood scoops. Heavy duty suspension was required for Challengers with either the 440s or HEMI, as the extra power necessitated it.
Just over 17,500 Challenger R/Ts were built, though less than 3,000 had either the HEMI or 440s. Today the R/T is still revered and lusted after by Dodge fans as a true piece of Mopar muscle history.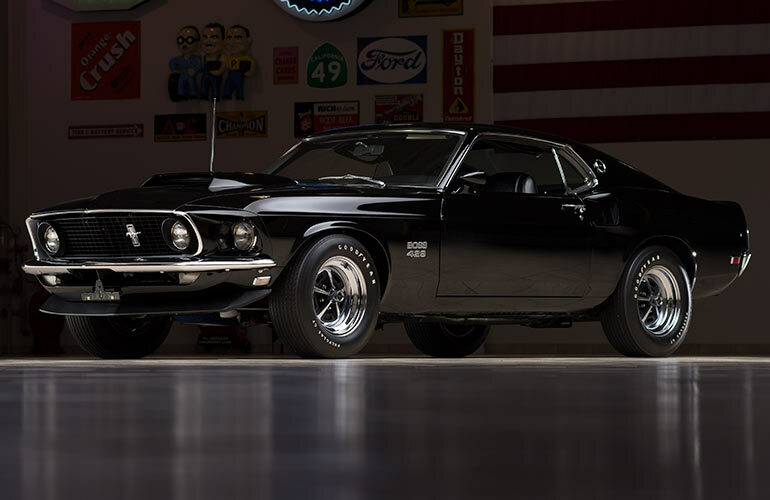 The 1970 Ford Mustang Boss 429 is another incredibly rare and classic '70s muscle car. Ford offered several iterations of the Mustang that year; the Mach 1, Boss 302, and Boss 429. Yet, it was the Boss 429 that was the king of the mountain for Mustangs, featuring the Ford big block 429 Super Cobra Jet V8 engine. The 429 SCJ used four-bolt mains, forged steel connecting rods and crankshaft, and Ford's crescent (semi-hemispherical) shaped combustion chambers.
The 429 Super Cobra Jet had a 735-cfm four-barrel Holley carb and it came standard with an oil cooler. Ford rated the Mustang Boss 429 at 375 hp and 450 lb-ft, but many people estimate this a severe understatement. Some sources claim it was as high as 475 hp, but a safe bet is to say it made at least 400 hp without breaking a sweat.
The Mustang Boss 429 also had a 3.91 ratio rear axle with a limited slip differential. The hood was available with the shaker hood scoop for the SCJ Mustangs. There were only subtle ways to identify a Boss 429 from the other Boss and Mach 1 models. They were the inconspicuous 429 decals on the front fenders, as well as its enlarged shaker scoop.
Ford created the Boss 429 version of the Mustang in order to compete with Mopar's 426 HEMI in NASCAR. Homologation requirements stated that Ford had to make and sell at least 500 units of the model they wanted to race in NASCAR. Hence the production of 498 1970 Boss 429s – which was just enough. Today, finding a Mustang Boss 429 is almost impossible for less than $200,000. Their incredibly limited production makes them one of the scarcest of still available '70s muscle cars.
Our final Mopar entry on the list, the 1970 Plymouth SuperBird is by far one of the most unique '70s muscle cars created. Recognizable from its massive rear wing and enlarged front nose, the SuperBird is truly an uncommon looking vehicle. Similar to the Ford Mustang Boss 429, Plymouth created the SuperBird almost exclusively to compete in NASCAR, and the sport's homologation requirements necessitated it being sold to the public. It was essentially made as a high performance race car that also happened to be sold to the public.
Plymouth modeled the SuperBird on their much cheaper Road Runner and gave it three of its engines as options. Available in the SuperBird were the 440 Super Commando, 440+6 (440 Six Pack or 440 Super Commando Six-Barrel), and 426 HEMI big block V8s. These were also the same options available as in the Mopar powered 1970 Dodge Challenger mentioned above.
The street version of the 1970 Plymouth SuperBird had fiberglass retractable headlights. All versions had decals of the Road Runner cartoon character in a racing helmet. Plymouth built just under 2,000 units of the SuperBird, the minimum number that were required by NASCAR that year. Today, most SuperBirds sell for well in excess of $100,000. Extremely well maintained versions with the 426 HEMI going for a considerable amount more.
The final entry on our list of best '70s muscle cars is the 1970 Pontiac GTO. For many, the 1964 Pontiac GTO started the muscle car craze. Along with the '64 Plymouth Barracuda it is widely seen as the first true American muscle car. By 1970, Pontiac had established the GTO as a power hungry coupe capable of exhilarating acceleration and gaudy torque.
Pontiac made several engines available for the 1970 GTO, including the Ram III and IV V8s, as well as Pontiac's version of the GM 455 V8, the 455 HO V8 engine. All of them made between 360-370 hp, and both the Ram Air III and IV made 455 lb-ft. The 455 utilized its extra 55-cid of displacement to crank out 500 lb-ft total. The introduction of the 455 was thanks to GM lifting their ban on >400-cid engines for 1970, but by 1974 it was gone from the GTO.
233 GTO's were also equipped with the Vacuum Operated Exhaust option that year. The VOE option was essentially an early version of an exhaust cutout. The driver could pull a knob located under the dash to open it up and increase sound and power output. The Judge package was also retained from 1969 for 1970, available in its signature Orbit Orange color.
Well maintained and restored 1970 GTO's routinely sell for north of $100,000, with signature Judge versions going for a bit more. Pontiac sold over 32,000 standard GTOs, but less than 4,000 of them were Judges – making them much rarer.
Best '70s Muscle Cars Summary
While there can never truly be a definitive list of the best muscle cars for any era, we've tried to compile a good selection from each manufacturer for the 1970s. Unfortunately, the 1970s and muscle cars have a love-hate relationship, as the highs of 1970 would never be repeated from 1971 on, and muscle cars were truly in their twilight. However, there were still plenty of good examples from the early 1970s, before emissions and gas restrictions killed the industry.
Our list has three General Motors powered machines, the Pontiac GTO, Buick GSX, and Dodge Challenger R/T, along with a Ford and Mopar, each. All of them are powered by massive displacement big block V8s, capable of roasting tires and melting pavement in seconds. 1970 was still in the golden age of American muscle, after all.
Did you see your favorite '70s muscle car on this list or do you think we missed one? Are you a lucky owner of one of these legendary machines, or are just hoping to be lucky enough to see one on the street?
Let's hear from you in the comments below!