Ford 289 Engine Guide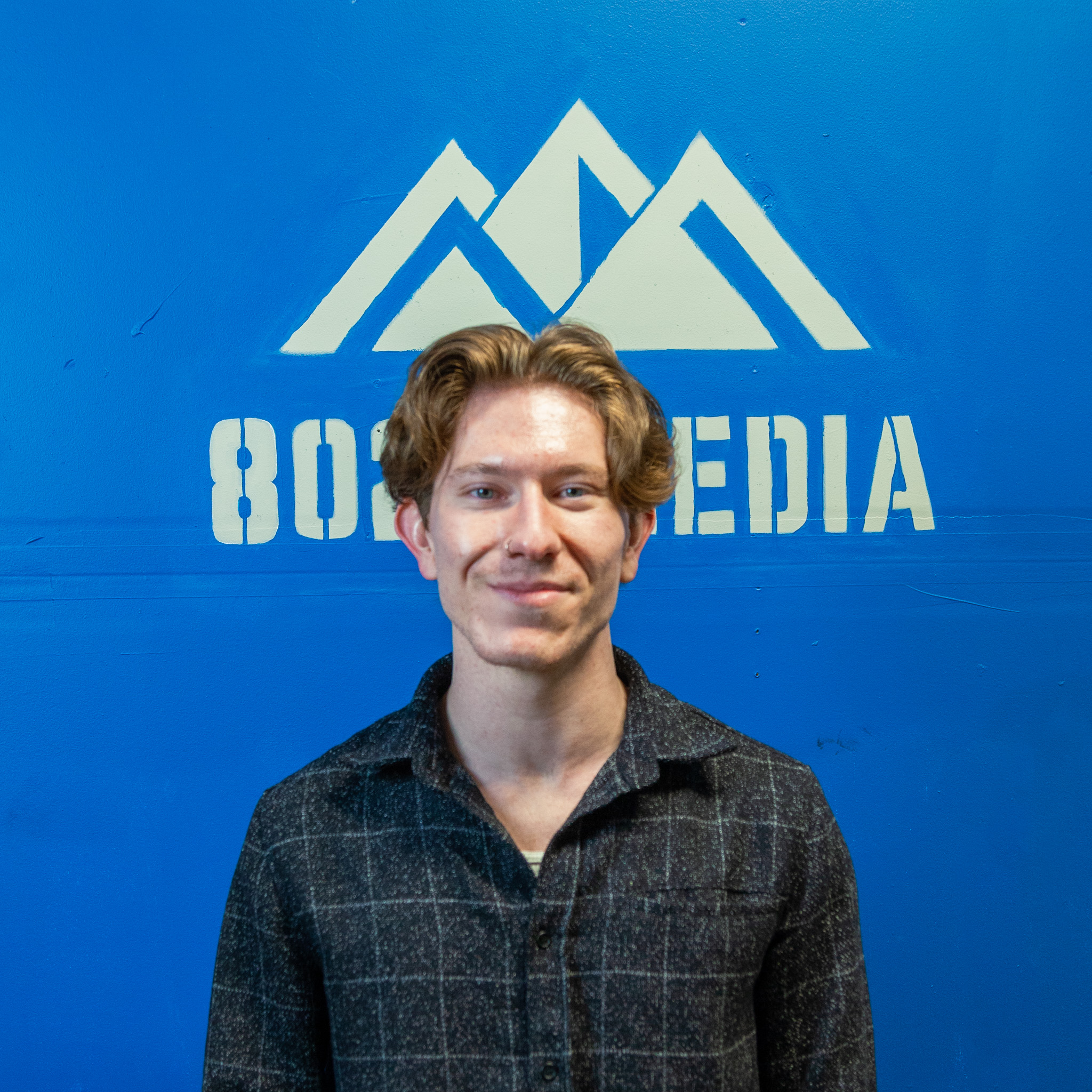 Meet Austin
Austin has been a muscle car enthusiast since an early age with his Dad having a collection including a 1965 Mustang, 1968 Mercury Cougar, and a 1969 Mustang Mach 1 among many others. Austin received a technical writing degree from University of Colorado Denver with the intentions of becoming an automotive journalist. His automotive knowledge, enthusiasm, and hands on experience allow him to craft detailed, accurate, and high-quality articles for the passionate Muscle Car Club audience.
The Ford 289 Small Block played an instrumental role in establishing the Mustang legacy. As a continuation of the Ford Windsor V8 line, the Ford 289 would replace the Ford 260 V8 which was the standard engine for full-size Ford sedans in the 1963 model year. The 289 small block was nearly identical in construction to the first two iterations of the Fairlane V8 but featured a larger 4.00" bore compared to the 3.80" bore used for the 260.
In the 289 small block's run between 1963 and 1968, it powered some of the most notorious Ford cars in history. Beyond its use in the first generation Mustang and the majority of full-size Fords for the 1963 through 1967 model years, it also powered some of the most famous Ford racecars to victory.
The Ford 289 small block came in a variety of configurations over its 5-year production. It was initially released with either a 2-barrel carb or a 4-barrel carb in K Code "HiPo" trim. The two-barrel small block made 195 horsepower and 258 lb-ft of torque while the high-performance K Code small block developed 271 horsepower and 312 lb-ft in 1963. Other variants of the Ford 289 would also arise over the years.
This guide covers the famous Ford 289 small block including its history, specifications, design, and preferred modifications.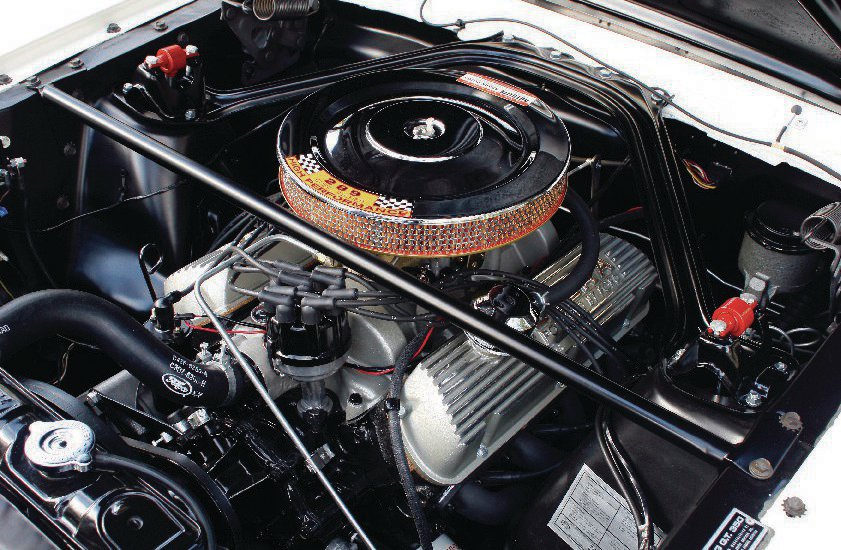 Ford 289 Engine History
By the time the 289 came around, Ford had already established their Windsor V8 small block formula. The initial 221 cu in "Fairlane V8" was debuted in Fairlane and Meteor models for the 1962 model year. In 1963, the 221 V8 was replaced with the Ford 260 which featured a larger 3.80" cylinder bore while sharing a very similar overall design. Later in the year, the Windsor V8 grew yet again, this time to 289 cubic inches. Thus, the Ford 289 was born.
The 289 V8 with a two-barrel carburetor configuration replaced the Ford 260 in the later part of 1963. It became the standard engine for the full-size Ford line, including Fairlane, Galaxie, Country, and 300 models. In its initial form, the two-barrel 289 produced 195 hp and 285 lb-ft of torque.
D-Code
In the following year, Ford created a new four-barrel model of the 289 with increased power figures and a higher compression ratio, known as the D-Code. The D-Code is somewhat rare in the first generation pony, with only around 28 percent of Mustang chassis utilizing the D-Code during the later half of the 1964 model year. Horsepower was up from 195 to 210 hp and torque was increased to 300 lb-ft.
C-Code
The base two-barrel 289 was given a refresh in 1965. The "C-Code" 289 that replaced the factory two-barrel that had served as the base model in 1963-1964 was given newer, higher compression, dished pistons, raising the compression ratio to 9.3:1. As a result, the C-Code produced 200 hp and 282 lb-ft of torque. Between 1965 and 1968, the C-Code was the most common engine option in the Mustang.
A-Code
Sharing a similar level of popularity to the C-Code, the A-Code was similar to the C-Code with a few distinct differences. The A-Code featured a four-barrel carburetor and a different piston design. As opposed to the domed pistons present in the C-Code, the A-Code featured flat-top pistons. The difference in piston design between the two accounted for a higher 10.0:1 compression ratio from the A-Code. The design differences between the two 289s gave the A-Code the leg up, producing 225 hp and 305 lb-ft.
289 HiPo (K-Code)
In the Ford 289 world, the 289 HiPo is the holy grail. "HiPo" is the abbreviated term for "high performance," and that is exactly what this version of the 289 is. The HiPo was technically available as early as 1963 in high trim level Ford Fairlanes. It would later become available as an option in the 1964.5 Mustang. The K-Code 289 would continue to power a relatively few number of Mustangs from 1964.5-1967, with a grand total of around 25,000 examples.
The K-Code 289 HiPo was special for quite a few reasons. In comparison to the other variants in the 289 lineup, the HiPo featured a wide array of performance-increasing upgrades. So many, in fact, that by the time Ford was done with it, it was almost every component had been touched.
Some of the most important upgrades to the HiPo include a more aggressive camshaft, higher-flow Autolite 4100 four-barrel carburetor, solid lifters, higher-flow fuel pump, cylinder head improvements, less restrictive exhaust manifolds, more advanced distributor, and a number of bottom end strengthening measures. The improvements culminated in increased power and torque figures of 271 bhp and 312 lb-ft. Overall, the HiPo 289 was aimed squarely at achieving race wins, with most of the upgrades benefiting high RPM reliability and performance.
That sentiment rang even more true when Ford handed the 289 HiPo off to Carroll Shelby to tinker with. After slapping on some high-performance long tube headers, an aluminum intake manifold, Holley four-barrel carburetor, and a larger oil pan, horsepower was up to 306 bhp. Shelby even added a supercharger to the formula for 1966-1968 Shelby GT350s, just for a bit of a laugh. The Shelby-tuned 289 HiPo would go on to be used in some of the most famous racecars of all time, including the MK1 GT40, Cobra, and Cobra Daytona.
Ford 289 Engine Specs
| | | | | | | |
| --- | --- | --- | --- | --- | --- | --- |
| Engine | Ford 289-2V (1963-1965) | Ford 289-4V D-Code (1964.5) | Ford 289-2V C-Code (1965-1967) | Ford 289-4V A-Code (1965-1967) | Ford 289-4V K-Code HiPo (1963-1967) | Ford 289-4V Shelby HiPo (1965-1968) |
| Carburetor | 2-Barrel | 4-Barrel | 2-Barrel | 4-Barrel | 4-Barrel Autolite 4100 | 4-Barrel Holley 715 CFM |
| Configuration | 90° OHV V8 | 90° OHV V8 | 90° OHV V8 | 90° OHV V8 | 90° OHV V8 | 90° OHV V8 |
| Displacement | 289-cid (4.7L) | 289-cid (4.7L) | 289-cid (4.7L) | 289-cid (4.7L) | 289-cid (4.7L) | 289-cid (4.7L) |
| Aspiration | Naturally Aspirated | Naturally Aspirated | Naturally Aspirated | Naturally Aspirated | Naturally Aspirated | Naturally Aspirated / Supercharged |
| Fueling | Carbureted | Carbureted | Carbureted | Carbureted | Carbureted | Carbureted |
| Head Material | Cast Iron | Cast Iron | Cast Iron | Cast Iron | Cast Iron | Cast Iron |
| Block Material | Cast Iron | Cast Iron | Cast Iron | Cast Iron | Cast Iron | Cast Iron |
| Valvetrain | Pushrod OHV | Pushrod OHV | Pushrod OHV | Pushrod OHV | Pushrod OHV | Pushrod OHV |
| Bore x Stroke | 4.00 in x 2.870 in | 4.00 in x 2.870 in | 4.00 in x 2.870 in | 4.00 in x 2.870 in | 4.00 in x 2.870 in | 4.00 in x 2.870 in |
| Compression Ratio | 8.7:1 | 9.0:1 | 9.3:1 | 10.0:1 | 10.5:1 | 10.5:1 |
| Horsepower | 195 hp | 210 hp | 200 hp | 225 hp | 271 hp | 306 hp / 390 hp |
| Torque | 285 lb-ft | 300 lb-ft | 282 lb-ft | 305 lb-ft | 312 lb-ft | 329 lb-ft |
Ford Small Block 289 Applications
1964.5-1968 Ford Mustang
1965-1968 Shelby GT350
1964-1965 Shelby Cobra Daytona
1963-1969 AC Cobra
1964-1968 Ford GT40 MKI
1963-1968 Ford Fairlane
1963-1968 Ford Galaxie
1964-1968 Country Squire
1963-1968 Ford Ranch Wagon
1964-1968 Ford Custom
Ford Small Block Design
As we have already briefly covered, the Ford 289 is the third iteration of Ford's "Windsor" engine series, with two smaller displacement V8s preceding it. The previous 221-cid and 260-cid Windsor V8s were successful in their own rights in defining Ford's new generation of small-block engines. However, as time went on, Ford knew that they needed to continually increase displacement to keep up with Chevy in the horsepower race of the 1960s. Thus, the 289 was born with unique characteristics that made it one of the most famous Ford engine designs in history.
Over its 40-year production, the Ford Windsor V8 would see very few sizable changes other than displacement increases over the years. That speaks to its truly timeless design. The Windsor small-block, and 289 as a result, was designed to be as light and compact as possible, featuring thin-wall casting which makes the 289 difficult to bore. The 289 small-block has a firmy oversquare design, meaning that it is a very rev-happy and reliable engine.
There were two different carburetor configurations available for the 289 over its 5-year run. The 289 was available with either a two-barrel carb configuration or a four-barrel configuration, demarcated by Ford with either a 2V or 4V designation. The four-barrel options outperformed the base two-barrel 289s due to higher airflow.
The 289 varied quite a bit in terms of compression and horsepower levels, which often correlated directly with the carburetor configuration. Two-barrel options ranged in compression from 8.7:1 to 9.3:1, while the four-barrel options ranged from 9.0:1 to 10.5:1. There was also a significant horsepower discrepancy between the Ford V8s, with the base 289 producing 195 hp and the HiPo V8 producing 306 hp.
Ford 289 Reliability and Common Problems
The 289 is a notoriously reliable engine and quite a few of them still run like a top to this day. While they do not feature any forged internals, the early Ford small-block bottom ends can withstand a massive amount of power before you start running into problems. With that being said, they are nearly 40-year-old engines at this point. Upkeep and maintenance are the key factors in whether your Ford small-block lives or dies at this point. That is especially true if the 289 is original and unmodified.
Cooling issues seem to be one of the most common issues that quite a few 289 V8 owners face. And, it's not hard to understand why. Small block radiator hoses are notorious for collapsing over time which can hamper coolant flow. Additionally, a buildup of excess debris in the radiator from years of driving can also cause your 289 to overheat. It is a good idea to have your radiator flushed and cleaned if you are experiencing cooling problems. Old water pumps and thermostats are also a common point of failure as they degrade over time.
Many 289 owners also face electrical problems and starter issues which, once again, truly just boils down to the engine's old age. Over time, the factory or replacement distributor can wear out and crack, leading to inconsistent spark and difficulty starting. Poor running and idle can also be caused by incorrect timing. As with any engine, Ford small-blocks need properly times spark, fuel, and air to run. If one of them is off, you're bound to have issues.
Ford Small Block 289 V8 Power Limits
Due to the fact that the 289 has such a strong block, it is a common engine to modify in Ford small block communities. While the internals aren't forged, they are still cast iron, allowing them to withstand a lot of stress without faltering. Quite a few 289 owners claim that the factory engine is able to withstand horsepower figures close to the mid-500s. While it is possible to attain those numbers without doing internal work, there's no guarantee that the block will hold up over time.
Beyond the 550 horsepower mark, forged internals are required. While it is relatively easy to pin down forged rods and pistons for Windsor V8s, it can be difficult to pin down some other forged components of the rotating assembly. A forged 289 crankshaft, for example, can be difficult to source.
Top 5 Ford 289 Small Block Upgrades
Right out of the gate, the 289 small block wasn't a slouch by any means. While it might have been somewhat underwhelming in its initial 195hp two-barrel configuration, the 289 had solid torque figures throughout the entire range. Performance was even stronger from the four-barrel 289 Windsors and reached a peak with the 289 HiPo.
Despite the Ford small-block being a stout motor from the factory, it's no surprise that some Mustang owners want to squeeze a few more ponies out of their pony. Luckily, the 289 – and small-block Ford in general – has a large aftermarket community and widely available parts. In terms of the best upgrades for the 289 small block, we'll take a few notes from Carroll Shelby. When he was given the small block to work with, he made a few choice modifications which are still likely the best modifications that you can do to a 289 today to gather some more power.
The top 5 best performance upgrades for the Ford 289 V8 are:
Cylinder Head Upgrade
Long Tube Header Upgrade
Upgraded Camshaft
Intake Manifold Upgrade
Higher Flow Carburetor
1) Ford 289 Cylinder Head Upgrade
Top 289 Cylinder Head Recommendation: Ford AFR 185cc Enforcer Aluminum Cylinder Head
One of the major pain points on the early 289 small blocks is their cylinder head design. While they aren't the worst flowing cylinder heads that Ford has designed, they aren't the best either. While it is possible to swap heads with one from a later Ford 301, there isn't much benefit unless you are shooting for a lower compression ratio. Porting and polishing your heads will likely be your best bet if you intend on sticking with the stock 289 heads. It is possible to see a healthy bump in horsepower as a result of higher CFMs. Fitting larger valves is another way to improve flow substantially.
Alternatively, you can always go the aftermarket route as well. Most of the aluminum small block Ford cylinder heads currently on the market will outflow even a ported and polished factory head by a significant amount. As an added plus, an aftermarket aluminum head will weigh much less than the factory cast iron head.
2) Ford 289 Long Tube Headers
Top Ford 289 Long Tube Header Recommendation: Hooker 6901 1 5/8″ Long Tube Headers
This is unquestionably a Shelby-inspired 289 modification, as headers are one of the most important modifications that Mr. Shelby did to the 289 for the GT350. Long tube headers have been a staple of the V8 engine essentially since their creation. There's no doubt that they benefit the 289 small block quite a bit as well. The factory 289 exhaust manifold is unquestionably restrictive, not to mention heavy. By eliminating the primary source of exhaust restriction right after the exhaust ports, long tube headers will allow your small block to breathe much easier. That translates directly to more power.
In addition to the power increase, long tube headers can also change how your small-block Ford delivers its power as well. In comparison to the stock 289 exhaust manifold, long tube headers will increase mid-range and top-end performance. 1 ⅝" headers seem to be the most common choice on early model small-block Fords. That size is a good balance between added breathability and scavenging performance.
3) Upgraded Ford 289 Camshaft
Top Ford Small Block Camshaft Recommendation: COMP 289 31-412-8 Performance Hydraulic Cam
Camshaft upgrades tend to be one of the most significant upgrades that you can do to a small block Ford. Swapping in a more aggressive cam has the potential to increase horsepower a little or a lot depending on how extreme you choose to go. While some performance cams with a milder grind may only yield 10-15 horsepower, a cam with aggressive lift and duration figures has the potential to net 50-75 additional ponies.
Choosing the right camshaft can be quite an involved process. When selecting an upgraded 289 cam, you'll need to consider an array of other factors, primarily related to other modifications that you have done to your 289, the rear ratio, and transmission. The key to selecting a camshaft for a small-block Ford, or any vehicle for that matter, is to ensure that the cam works in unison with your other engine components.
You'll also want to consider what type of camshaft to run. The 289 comes with a somewhat antiquated flat tappet mechanical camshaft. While that was the norm in 1964, most performance vehicles have since moved on to hydraulic roller cams at this point. Keep in mind, if you do settle on a hydraulic camshaft, you'll likely need to upgrade some other components like the rocker arms.
COMP brand camshafts are extremely popular in the Mustang community and there are quite a few options to choose from in their catalog. The COMP 31-412-8 is a popular street-oriented performance cam that will improve performance without sacrificing drivability.
4) Upgraded Ford 289 Intake Manifold
Top Small Block Intake Manifold Recommendation: Edelbrock Performer 289 Intake Manifold
As time has progressed and manufacturers have come to a better understanding of flow characteristics, intake manifold designs have improved since 1964. While the factory 289 small block intake manifold is a quality piece that flows pretty well for stock hardware, an aftermarket aluminum intake manifold has the potential to increase power by a healthy amount while also decreasing weight over the front wheels.
There are quite a few solid options out there as far as aftermarket options are concerned. The Edelbrock Performer is a very common and praised choice for many Mustang owners. Most upgraded aluminum intakes feature shorter intake runners which improve high rpm performance. You'll see the biggest gains when you pair an upgraded 289 intake with a cam that similarly boosts power high in the rev range.
5) Upgraded Ford 289 Carburetor
Top Ford 289 Upgraded Carburetor Recommendation: Edelbrock Performer 600 CFM Carburetor
Moving on to perhaps the easiest and most effective upgrades for the Ford small-block, upgrading the carburetor on your Ford 289 can make a significant difference in performance. That is especially true if you have an original two-barrel 289 or a C-Code, as a modern four-barrel carb can increase flow dramatically.
It is generally concluded in the 289 Mustang community that a 600 CFM carb option is the best option in terms of performance. With that being said, there are a number of manufacturers who make a 600 CMF 289 carburetor, including the widely popular Edelbrock 600 CFM Ford 289 carb and Holley 600 CFM Performance 289 small block carburetor. Both options feature an electronic choke, making them low-maintenance carb options.
The Ford 289 Small Block's Legacy
As the first Ford V8 to power the Mustang, the 289 was bound to have a massive fanbase right from the start. That sentiment is compounded even further by the fact that the 289 is a truly fantastic engine. As the third engine in the Windsor small-block family, the 289 expanded upon on Ford's already very successful V8 formula. The 289 is reliable, modifiable, and provides plenty enough power to have some fun.
As Ford's default V8 for their full-size line from 1964 to 1968, the 289 proved to be extremely versatile. Not only could it successfully power one of the world's first Pony cars, but it could also handle daily family-hauling duties. On the other side of the coin, the 289 has powered some of Ford and Shelby's most iconic racecars. The Ford GT40, Shelby Cobra, and Shelby GT350 are some of the most celebrated cars of all time and are all powered by the 289. If that isn't a solid legacy then I don't know what is.
If you enjoyed this article and are looking for other classic muscle engine guides, check out our Pontiac 389 engine guide. Do you have any stories about your 289-powered Mustang? Have you swapped a 289 small block into another chassis? Let us know in the comments!