5 Best Classic Cheap Muscle Cars Today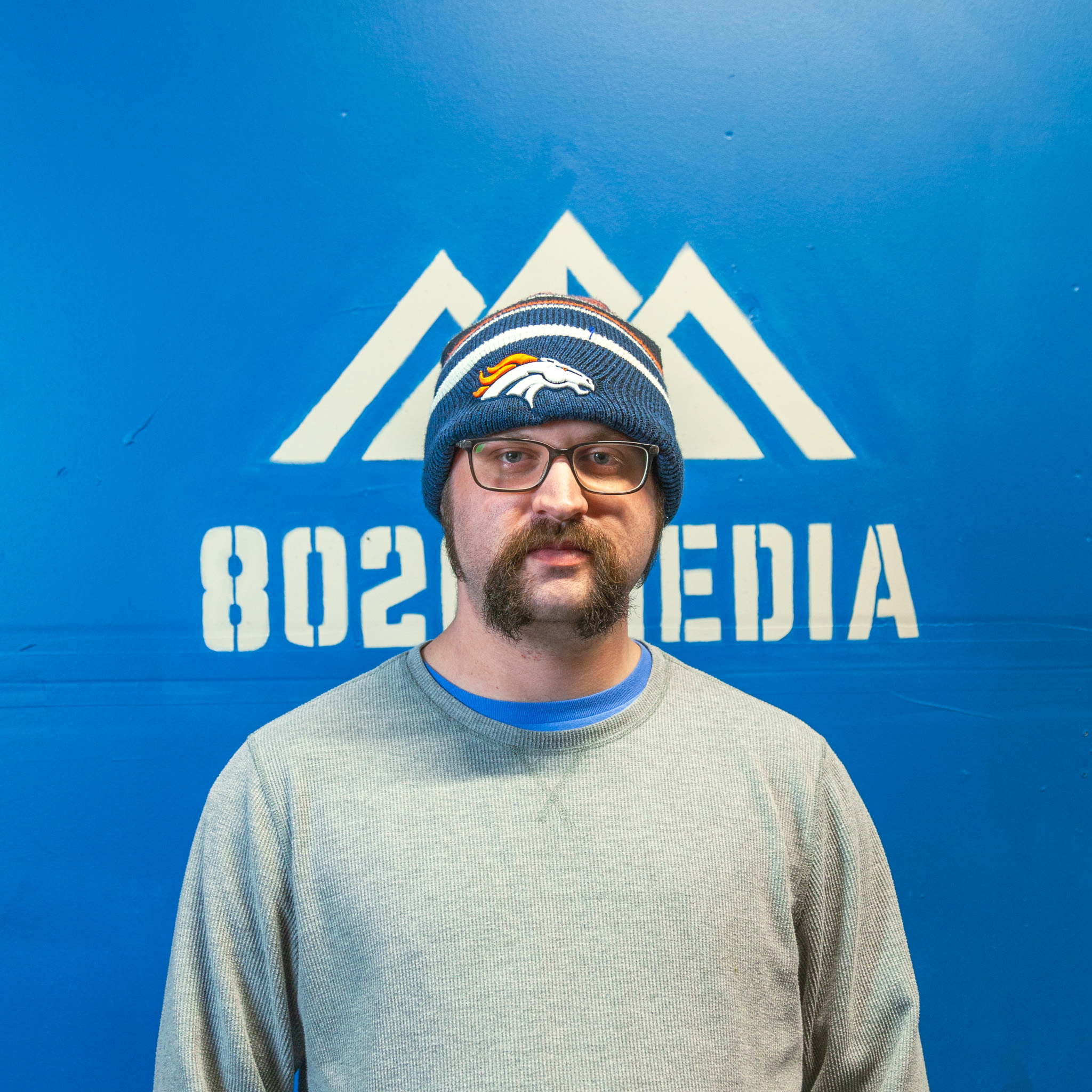 Meet Chandler
Chandler has a bachelors and masters degree in history as well as a passion for classics and muscle cars. His education and historical knowledge makes him skilled at crafting highly detailed articles about America's muscle cars and automotive history. His love of muscle cars is undeniable, with him seeking them out at every opportunity during his visits to auto shows and car meets. Chandler's knowledge and enthusiasm towards automotive history make him a great asset to the Muscle Car Club community.
For collectors today, five of the best classic cheap muscle cars are the 1970 Ford Torino 429, 1968 Ford Thunderbird 429, 1971 Pontiac LeMans 455 HO, 1968 Mercury Cyclone 390, and 1968 Buick GS 350. These represent the ultimate of the muscle car era. They have long hoods, short decks, big-block V8 engines (except the GS 350), and lots of horsepower and performance. Additionally, these cars won't break the bank when you actually look into purchasing them. We all would love to drive a 1969 Plymouth Road Runner with a 426 HEMI strapped inside, but those value at $60,000-$70,000 even if they're beat up. Today, I'm going to look at the five best classic cheap muscle cars for 2024. Let's get started.
5 Best Classic Cheap Muscle Cars for 2024
For many, the muscle car era began in 1964 with the Pontiac LeMans GTO. The GTO wasn't the first intermediate sized car that General Motors stuck a large-caliber V8 engine inside. But, it was Pontiac's answer to circumventing GM's ban on racing, and lives today as the starting point of American muscle. For the next seven to eight years, American manufacturers like Ford, Plymouth, Pontiac, Mercury, Buick, Chevrolet, and others, concentrated on, among other things, making intermediate sized cars absolutely roar down the drag strip.
Boy were they successful. By the late-1960s there were dozens of big-block V8 powered vehicles everywhere. Unfortunately, the era was short lived, and by the mid-1970s most cars had smaller and less powerful engines. Much of this had to do with increased emissions restrictions and fuel economy concerns. And Americans just weren't buying them as much.
Now in the 2020s, five decades removed from the era of the muscle car, enthusiasts are chomping at the bit to get them again. In recent years, the values of muscle cars have absolutely exploded, with some going for millions. Good luck getting a late-'60s or early-'70s Dodge Charger for anything less than an arm and a leg nowadays.
However, for those diligent and willing to dig below the surface, you can still find some pretty good deals. Obviously, cheap is a pretty relative term, but we're capping ours at $16,000. Don't worry, that's still plenty to get you behind the wheel of a good condition and iconic muscle car.
For collectors today, five of the best classic cheap muscle cars are:
#5: 1968 Buick GS 350 ($16,000)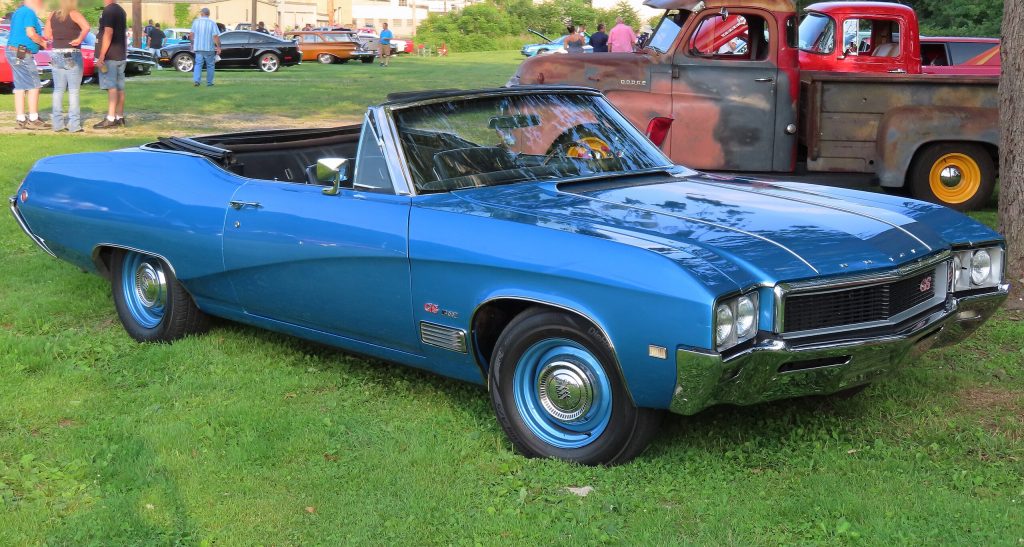 To start off our list of the best classic cheap muscle cars, I'm looking at the 1968 Buick GS 350. The GS 350 succeeded the GS 340 from the year prior, but was still the GS 400's younger brother. It used Buick's 350 small-block V8 that produced 280 horsepower and 375 lb-ft of torque. The 350 had a high 10.25:1 compression ratio, used a four-barrel carburetor, and had a ram-air induction system. Transmissions available were either a three or four-speed manual or two-speed automatic.
The GS 350 looked ultra stylish. It used finned simulated air intakes on the fenders, had a huge hood scoop just in front of the windshield, concealed wipers, and 350 badging everywhere. The interior was all-vinyl and bucket seats were optional. In addition to the standard 1968 Buick GS 350, there was also the GS California and GS Colorado. These versions were exclusive to their respective states, and had different badging and a nicer steering wheel among other upgrades.
According to Hagerty, a good condition 1968 Buick GS 350 is just $16,000. A fair condition version goes for only $10,400. Considering the style and performance of the GS 350, that is quite a deal. You don't get the big-block V8 from the GS 400 series, but the quad-barrel 350 is nothing to sneeze at. If you do plan on stepping up to the GS 400, you'll be looking at an extra $5,500 for good condition. Prices have already jumped nearly 12% in the last year, so now is the time to jump on '68 GS 350 if you're so inclined.
#4: 1968 Mercury Cyclone 390 ($15,000)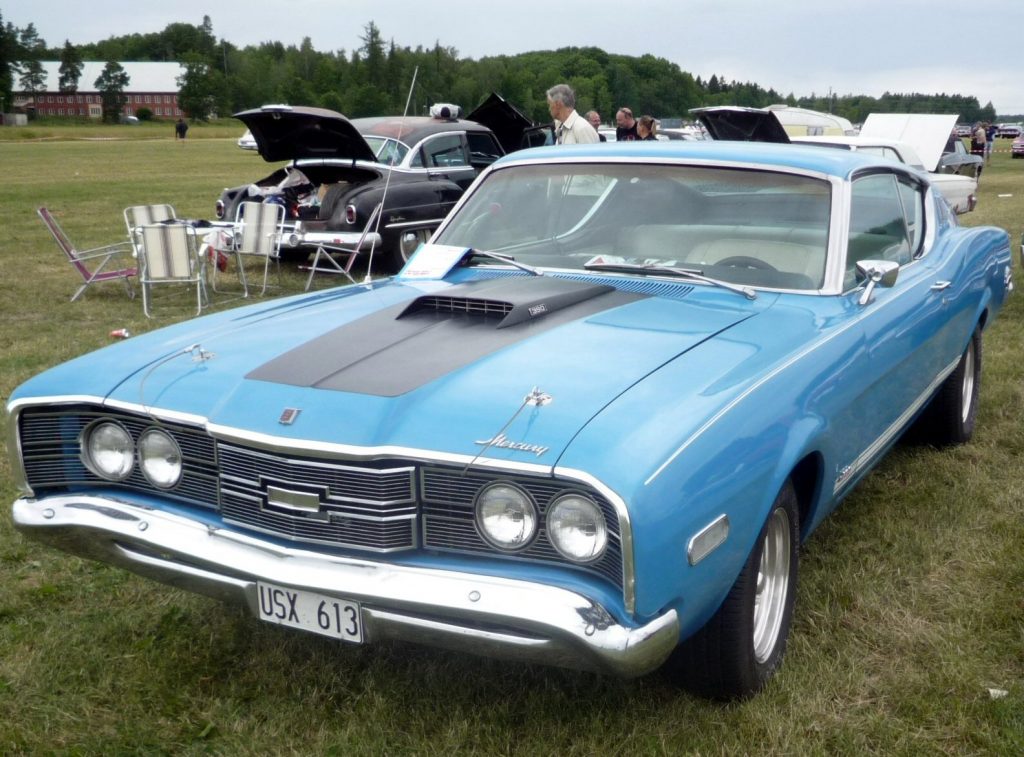 Next I have the 1968 Mercury Cyclone 390 on our list of the five best cheap classic muscle cars. The Mercury Cyclone was the muscle car version of the Mercury Comet. It became its own standalone model for the first time in 1968, and Mercury based the Comet/Cyclone on its Ford cousin, the Fairlane.
Mercury offered several different engines for the Comet and Cyclone in 1968. These ranged from a 115 horsepower 200-cid inline-six, up to 335 horsepower 428 Cobra Jet, and a 390 horsepower 427 V8. Right in the middle was the 390 V8 which made 335 horsepower with a four-barrel carb — and that's the one we're targeting today. The Ford 390 V8 was one of their best engines of the 1960s. It got heavy use inside the Cyclone, Torino, Mustang, Galaxie, and many others.
The Cyclone's 390 V8 produced 335 horsepower and 427 lb-ft of torque when Mercury used the four-barrel carburetor. Mercury gave the Cyclone two trim levels for 1968, the base and the GT. Both of them had the same engine options, but the GTs had better interiors and upgraded suspensions. You could buy the Cyclone as either a fastback or a hardtop, and it straddled the compact-intermediate size category.
Based on Hagerty, a good condition 1968 Mercury Cyclone 390 hardtop is just $15,500, or $11,100 for fair condition. If you want to step up to the fastback expect a $2,000 price bump. It's closer to $5,000 if you want the GT trim level. That's what makes the base 390 hardtop such a great deal. You still get the iconic styling and performance without having to spend crazy extra.
#3: 1971 Pontiac LeMans 455 HO ($12,500)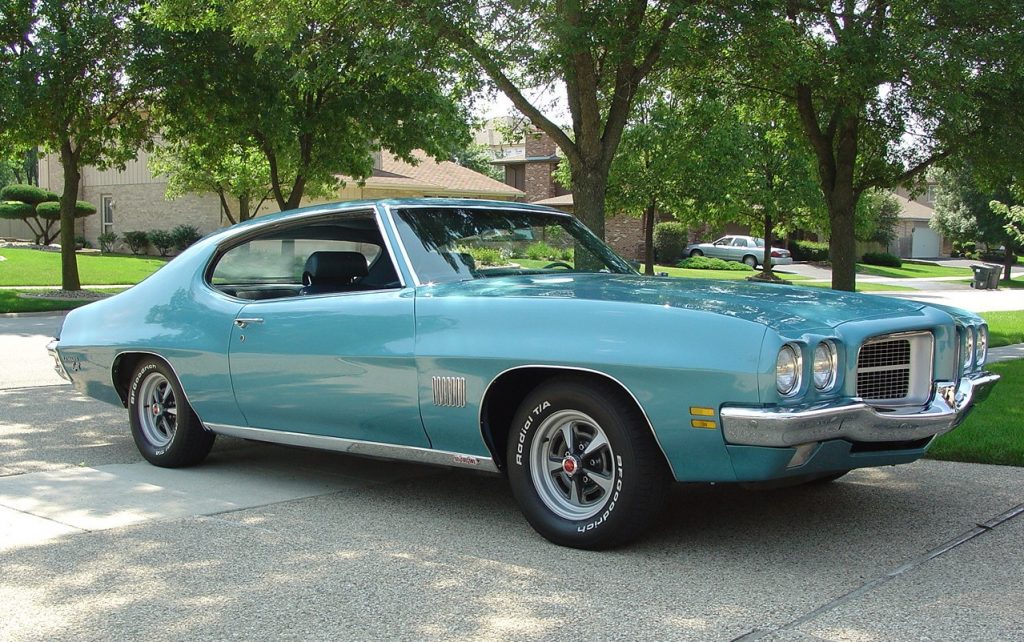 After the Buick GS 350 and Mercury Cyclone, my next entry of best classic cheap muscle cars is the 1971 Pontiac LeMans 455 HO. The LeMans had been around since 1961, and most people know it as the car that had the original GTO option package in 1964. By 1971, the GTO was separate and the LeMans was on its own, but it still packed a good punch.
For the 1971 LeMans, the 455 HO engine was the top dog. It produced 335 horsepower with a quad-barrel carburetor. That was 10 horsepower and 25 lb-ft of torque more than the standard version. Compared with the regular 455, the HO had an aluminum intake manifold and hotter camshaft, and made 335 horsepower and 480 lb-ft of torque. Compression sat at 8.4:1 and it ran on non-premium fuel.
Pontiac offered two trims for the 1971 LeMans, either the base or the sport, and there was also a convertible. Both had access to the same engines, but the sport had better interiors, more badging, and upgraded suspension.
The base model with the 455 HO comes in at just $12,500 from Hagerty in good condition. A fair condition goes as low as $5,800. Adding the convertible will up the price by a few grand, and the sport convertible (there was no sport hardtop) is a whopping $5,000 extra. At the price, it's hard to argue going against Pontiac's massive big-block 455 HO in the base. Its 335 horsepower and 480 lb-ft of torque are gigantic, and that torque figure is more than formidable by the day's standards.
#2: 1970 Ford Torino 429 ($10,000)
Coming in at number two on our best classic cheap muscle cars list is the 1970 Ford Torino 429. Ford developed the Torino from the very popular Fairlane line in 1968, and by 1970 it was at its peak. There were four trim levels for the '68 Torino: the base, Brougham, Cobra, and GT. As you can imagine, as you went up the chain so did the price, interior styling, exterior badging, and suspension.
Engine wise, Ford gave the 1970 Fairlane Torino four different power plants. The smallest was a 250-cid inline six at just 155 horsepower. The largest was the 429 V8 at 370 horsepower and 450 lb-ft of torque. That's the one we'd suggest for the Torino, and it also came in a 360 horsepower mill, too. The 429 inside the Torino was the same Ford used in the ThunderJet (see below), and it was one of the most iconic engines of the era.
Based on Hagerty, a 1970 Ford Torino with a 429 goes for just $10,000 in good condition or $7,500 in fair condition. That's pretty outstanding for a price to performance ratio, especially considering how iconic Ford's 429 was for 1970. If you want the GT or Cobras, you're definitely not going to find many that are affordable. Those go up to $35,00 and $75,000 each. The base 429 Torino is a great option, combining horsepower with affordability, just like a muscle car should.
#1: 1968 Ford Thunderbird 429 ($7,300)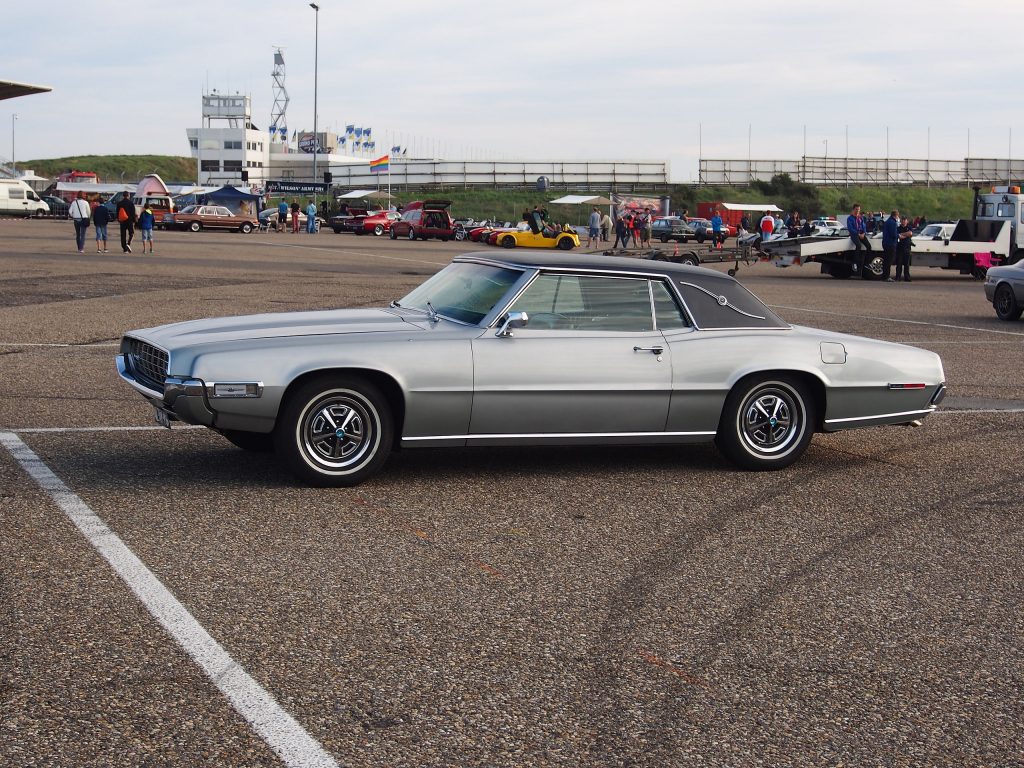 For the number one entry on our best cheap classic muscle car list, I present the 1968 Ford Thunderbird 429 (ThunderJet). The Ford Thunderbird is one of the most iconic American cars of all time, and not just for muscle cars. Ford's original T-Bird dates back to 1955, and it started out as a full-sized luxury vehicle. Yet, by the mid-1960s, it had the essence of a muscle car when equipped with a big-block engine.
In 1968, Ford created a special high-performance version of the Thunderbird, which they called the ThunderJet. This used a 429 V8 with a quad-barrel carburetor that produced a thunderous 360 horsepower and 480 lb-ft of torque. It had a 10.0:1 compression ratio, took only premium fuel, and used a SelectShift automatic transmission. Unfortunately, the car was an absolute boat. So that still meant a zero to 60 time of around 9 seconds, but man does it have style.
Other versions of the 1968 Ford Thunderbird used a 390 or 428 V8, which made either 265-280 horsepower or 340 horsepower, respectively. The ThunderJet variant lasted for another three years through 1971 before Ford discontinued it, though they kept the 429 around for a few more years.
Looking at the price of a good condition 1968 Ford T-Bird on Hagerty is pretty surprising. It goes for just $7,300, while fair condition is at $5,200, clearly this is pennies for such an American legend. They might not be the easiest cars to still find, but if you can they appear to be a pretty good deal.
Best Classic Cheap Muscle Cars for 2024 Summary
For those looking to find the best classic cheap muscle cars for 2024, it's hard to beat the 1970 Ford Torino 429, 1968 Ford Thunderbird 429, 1971 Pontiac LeMans 455 HO, 1968 Mercury Cyclone 390, and 1968 Buick GS 350. All of these cars are $16,000 and below, pack powerful engines, and are some of the most iconic and sought out of the era. The Ford Torino and Thunderbirds each utilized the big-block 429 V8, which some consider to be Ford's best engines ever.
Inside the Pontiac LeMans lurks the 455 HO, the high performance version of the standard big-block, pumping out an excess of over 330 horsepower and 475 lb-ft of torque. Below the 400-cid marker we have the Mercury Cyclone 390 and Buick GS 350, which are still more than formidable. Each of them boasts torque on demand, look fantastic, and are true soundtracks to the muscle car era.
Don't see your dream car here? Let us know which is your favorite cheap muscle car in the comments below!
Best Classic Cheap Muscle Cars for 2024 FAQ