Ultimate Buick 3800 Engine Guide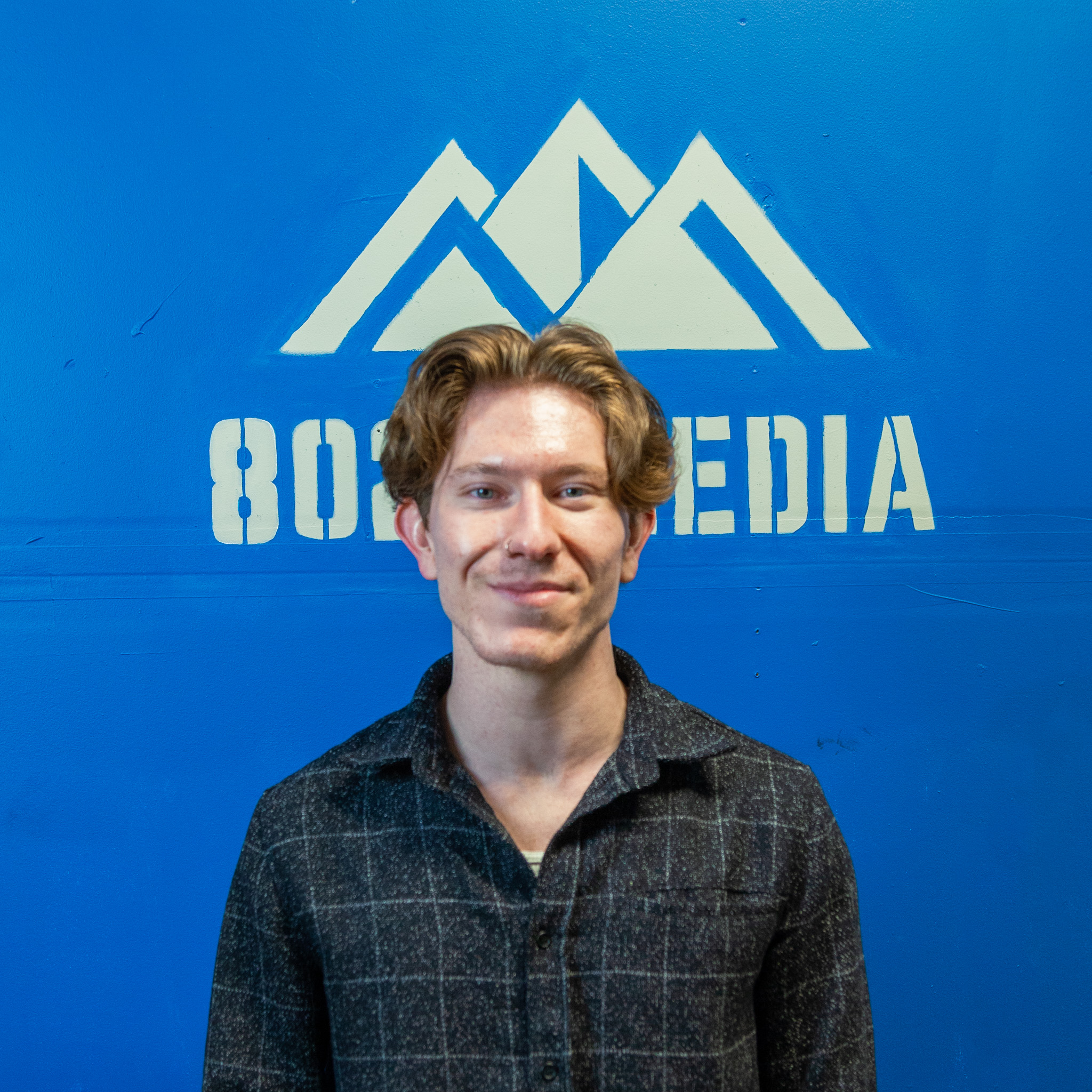 Meet Austin
Austin has been a muscle car enthusiast since an early age with his Dad having a collection including a 1965 Mustang, 1968 Mercury Cougar, and a 1969 Mustang Mach 1 among many others. Austin received a technical writing degree from University of Colorado Denver with the intentions of becoming an automotive journalist. His automotive knowledge, enthusiasm, and hands on experience allow him to craft detailed, accurate, and high-quality articles for the passionate Muscle Car Club audience.
The Buick 3.8L V6, otherwise known as the Buick 3800, was the result of the time from which it came. With efficiency and emissions compliance being a particularly dominant factor during the late 1970s, Buick wanted to prove that high-displacement V8 power could be achieved outside of the proven recipe.
As a direct evolution from the first V6 engine used in a mass-produced passenger car (Buick Special), the Buick 3.8L V6 represented a massive leap forward in American engine innovation. The 3.8L V6 originally hit the streets in 1975 in the Skylark, Regal, and Century, producing a puny 110 horsepower. However, that was only the beginning of something much greater.
The real kicker was when forced induction was introduced to the 231 V6. As one of only a handful of turbocharged engines in the world in the late 1970s, the Buick V6 was truly a step ahead. In a world dominated by turbochargers these days, the Buick 3.8 helped set a precedent for compact, powerful, and efficient engines to come. It also helped to prove that there was still room for muscle cars in the modern era with cars like the wildly successful Regan GNX.
This guide will cover the Buick 3800 V6 engine, including its history, specs, common problems, and performance upgrades.
By the late 1970s, the American muscle car golden era was firmly in the past. Due to cascading events earlier in the decade, like the 1973 Oil Crisis, high displacement, dominant V8 powerhouses were thrown out in favor of more fuel-efficient engines. Combined with increasingly stringent emissions regulations set in place by the EPA, the muscle car segment went into hibernation until technology caught up.
This caused manufacturers like GM and American Motors to look for other engine options. Buick was the first to make a breakthrough in that area, releasing the first V6 engine to be used in a mass-produced passenger car. The initial iteration was a 215 cid "Fireball" V6 based on a V8 design. Since V6s are inherently unbalanced, customers complained about vibrations from the engine. Despite the slight hurdle, the Fireball V6 proved to be reliable and efficient, inspiring Buick to continue development of the engine.
Next came the 225 cid V6 in 1964 which was slightly more refined and removed some of the vibration issues present with the previous model. The 3.6L V6 was licensed to Kaiser-Jeep where it was used in the CJ Jeep until 1971. Following the beginning of the 1973 Oil Crisis, GM repurchased the rights to the engine in order to put the more efficient engine in their passenger lineup.
The larger-displacement 3.8L Buick V8 was launched in 1975 and was refined even further. The initial Buick 3800 only produced 110 horsepower and was used in Buick Skyhawk, Skylark, Century, and Regal models. Following the initial model, the 3800 V6 was eventually given a turbocharger to increase power up to a peak of 300 horsepower. The 3800 was also used in Cadillacs, Pontiacs, and Oldsmobiles of the time.
Buick 3800 V6 Engine Specs
| | |
| --- | --- |
| Engine | Buick 3800 V6 |
| Configuration | 90-Degree V6 |
| Displacement | 3.2L – 4.1L (198 cid – 252 cid) |
| Aspiration | Naturally Aspirated/Turbocharged/Supercharged |
| Valvetrain | Overhead Valve 2 Valves x Cylinder |
| Block/Head | Cast-Iron |
| Compression Ratio | 8.0:1, 8.4:1, 8.5:1, 9.0:1, 9.4:1 |
| Weight | 350-475 lbs |
| Horsepower | 90 to 300 hp |
| Torque (lb-ft) | 145 to 280 lb⋅ft |
Buick 3800 Engine Variants
Over the course of the Buick 3800's build cycle, GM tweaked the engine and offered it in different configurations, differing primarily in displacement and deck height due to its versatility in rear-wheel and front-wheel-drive GM cars. The Buick V6's displacement ranged from 3.2L to 4.1L over its lengthy production run. However, it truly was the 3.8L models that made the 3800 one of Buick's most notable engine series. In total, there are 20 variants of the Buick 3800. However, we'll only cover the most impactful and most produced examples below.
Buick 231 V6 (Buick LD5 V6)
Horsepower: 110-300 horsepower
Torque: 145-280 lb-ft
The Buick 231 is the engine that really got the ball rolling for Buick's V6 antics. While there were previous iterations of the engine that would eventually evolve into the 231, like the Buick 198 and 225, the 3.8L was the most successful, refined, and mass-produced. Since Buick had sold the manufacturing rights of the V6 to American Motor Company at the tail end of the 1960s, Buick had to repurchase the rights to build the engine again.
The Buick 3.8L V6 was first launched in 1975. Buick produced over 78,000 3800 V6s that year. In the following years, the 3800 V6 was used in numerous popular vehicles including the 1978-1987 Buick Regal, 1978-1980 Buick LeSabre, 1979-1980 Buick Century, 1979-1985 Buick Riviera, and even other GM makes like the 1980-1981 Chevrolet Monte Carlo and 1989 Pontiac Trans Am Turbo.
Speaking of turbochargers, the Buick LD5 was one of the first mass-produced engines to be sold with a turbocharger in the United States. In addition to sequential fuel injection and distributorless ignition system, the LD5 V6 got a Garrett turbocharger in 1978. Buick continued to update the turbocharger well into the 1980s, eventually pushing peak horsepower to 300 bhp.
Buick LK9 and LN7
Horsepower: 110-125 horsepower
Torque: 145-150 lb-ft
While neither the LK9 nor LK7 are 3.8L engines, they played a large part in the history of the Buick 3800. Both the LK9 and LN7 are 3.0L V6s based on the design of the 3.8L V8 with a lower deck. The LK9 was released first and was in production from 1982-1985. It was originally designed to mount transversely to suit some of Buick's front-wheel-drive models. Buick used the LK9 in the Century and Electra, and it was also used in the Oldsmobile Cutlass and Oldsmobile 98.
The LN7 3.0L V6 acted as the multipoint fuel-injected variant of the LK9. Both engines are identical dimensionally yet had a slightly higher compression ratio than the LK9. The LN7 was in production from 1985-1989 when it was replaced by a 3.3L variant.
Other Buick V6 Engine Variants
The late 1980s and early 1990s marked the entrance of a large redesign of the 3800. The 3800 LN3 was introduced in 1988 and was updated significantly from the previous generation 3800. Buick introduced a balancing shaft, a new crank trigger system, and on-center bore spacing. In combination, these changes caused a bump in power to 165 bhp and 210 lb-ft of torque. They also made the LN3 much smoother under operation and more efficient overall.
The L27 SI V6 eventually succeeded the LN3 V6 in the early 1990s. The naturally aspirated L27 SI ran concurrently with a supercharged version called the L67 SI V6. The L67 featured an Eaton M62 supercharger and produced 205 horsepower. This led way to the Series II Buick 3800 in 1995. The Series II 3800 is widely celebrated as one of the best engines that Buick has ever produced. There was a significant change in the design of the engine between generations with the Series II receiving a shorter deck to reduce weight, a new crankshaft design, a new intake manifold, a high-flow cylinder head, and larger valves. Like the Series I, a supercharged L67 version of the Series II was also available.
The most recent iteration of the 3800 V6 was released in 2004 with significant upgrades over the previous version. The Series III Buick 3800 received reinforced connecting rods and an aluminum intake manifold. As with the previous generations, there was also a supercharged L32 variant of the Series III that produced 260 horsepower.
Best Buick 3800 Engine Upgrades
The Buick 3.8L V6 is a legendary engine with a lot of love and support in the muscle car community. a Ultimately, there are couple of important things to consider when modifying your Buick 3800. Of course, with the 3800 in production for over 30 years with over 20 variants, there best mods for your engine depend on your starting variant. Some Buick V6s are naturally aspirated, some are turbocharged, and some are supercharged. The best modifications for a forced-induction Buick 3800 are going to be different from a naturally aspirated variant.
For that reason, we'll split up our recommendations between the best naturally aspirated Buick 3800 modifications and the best forced induction Buick 3800 modifications.
Best N/A Buick 3800 Modifications:
Buick 3800 PCM Tune
Buick V6 Camshaft Upgrade
Best Forced Induction Buick 3800 Modifications:
Buick 3800 Downpipe
Upgraded Intercooler
Buick 3800 PCM Tune
ZZPerformance Buick 3800 1.0 PCM Tune
Purchase Here: ZZPerformance.com
Price: $250 with core
One of the most fail-proof ways to increase the power, torque, and overall performance of a naturally aspirated Buick 3800 is a PCM tune. An engine's PCM, or powertrain control module, is responsible for nearly every aspect of engine performance. It receives input from various sensors in the car, such as the throttle position sensor, oxygen sensor, and mass airflow sensor, and uses this information to adjust fuel delivery, ignition timing, and other parameters to optimize the engine's performance. By tuning a Buick 3800's PCM, you can make adjustments to how the car delivers power. Tuning can also compensate for other engine upgrades, and make shifting more seamless.
ZZPerformance is one of the leading names in the 3800 PCM game and are known for their 1.0 PCM. With the 1.0, ZZPerformance can make changes to nearly every engine parameter to get the most out of existing engine modifications or simply give the stock motor some more oomph. Some of the key features include fueling modifications for wide open throttle performance, timing modifications for wide open throttle performance, speed limiter removal, raised rev limiter to 6300rpm on a stock cam, raised shift points to 6000rpm on a stock cam, torque table modifications and many more.
Buick 3800 Camshaft Upgrade
INTENSE Racing 3800 Upgraded Camshaft
Purchase Here: Intense-racing.com
Price: $394.99
In terms of modifications that are beneficial to power and torque on a naturally aspirated Buick 3800, it doesn't get better than an upgraded camshaft. By changing your 3800 V6's cam profile, you are changing the duration and lift of the intake and exhaust valves to let more fuel and air in and out of the cylinder. This obviously has a massive impact on power production and performance.
There are quite a few upgraded camshafts available for the Buick 3800, so it is important to find one that suits your needs. The ZZP Stage 1 Camshaft offers improved mid-range power and response, with a slight increase in peak power. It's a good choice for street-driven cars that see occasional track use. Alternatively, the Crane Cams Energizer Camshaft is designed to work with stock valvetrain components and offers a good boost in mid-range power and response. It's a good choice for budget-minded enthusiasts.
It's important to note that camshaft upgrades should be accompanied by other modifications, such as improved airflow, exhaust, and fuel delivery systems, to fully realize their potential. Additionally, it's recommended to consult with a reputable engine builder or tuner to ensure that the camshaft is properly installed and tuned for optimal performance.
Buick 3800 Downpipe Upgrade
ZZP 3800 High-Flow Downpipe
Purchase Here: ZZPerformance.com
Price: $289.99
Moving on to supercharged or turbocharged Buick 3800 variants, downpipes are one of the most important exhaust components for force-induced engines, as they are the first exhaust component that fleeing exhaust gasses encounter. They are a part that can either throttle an engine's performance or increase performance dramatically.
The factory Buick V6 downpipe design is one of the least efficient in the entire industry. The downpipe itself is a small 2.0" diameter choked by a poorly designed catalytic converter. To make matters even worse, GM decided to install a U-bend further down the line in order to install a rear O2 sensor. Overall, the factory 3800 downpipe design is the most limiting factor of the exhaust system. By upgrading the downpipe, you can allow your Buick V6 to breathe more freely, untangling significant power in the process.
By upgrading to an aftermarket 3800 downpipe with a better design and high-flow catalytic converter, you can free up an additional 15 horsepower. As with most of the other modifications on this list, ZZPerformance is the go-to name for aftrearket 3800 downpipes. Their 2.5" high-flow 3800 downpipe is made from stainless steel, laser cut and expertly measured for hassle-free fitment. For the money, you won't find a more quality product.
Buick V6 Upgraded Intercooler
ZZP 3800 Short Stack Intercooler Kit
Purchase Here: ZZPerformance.com
Price: $599.99
This modification applies to both the turbocharged versions of the Buick 3800 V6 as well as the suparcharged version. However, it is perhaps more important for supercharged 3800 applications, as the supercharged Buick V6 variants lacked an intercooler from the factory. This is significant, as you can gain a significant amount more power by installing an intercooler after the fact. Intercooling a supercharged Buick V6 will allow for cooler and denser air to enter the combustion chamber creating more power.
Generally speaking, Buick V6 supercharger intercooler systems are straightforward. They come with an intercooler core which will bolt on between the supercharger and the engine allowing for air to pass through the watercooler "sandwich," lowering the temperature of the incoming air. A front-mount radiator will cool the water inside the system and the cycle repeats. An intercooler system on a supercharged 3800 can yield up to 30 additional horsepower.
Common Buick 3800 V6 Engine Problems
Over the Buick 3800's build cycle, it proved to not only be an efficient engine, but a reliable one too. Since the Buick V6 was essentially an engine that Buick had been perfecting for nearly half a century, it was largely free of any catastrophic faults. However, there are some notable and well-documented common problems with the Buick 3800.
Series II 3800 V6 Exhaust Manifold Leaks
Buick V6 Missfires While Driving
Buick 3.8L V6 Hesitation Under Acceleration
Buick V6 Series II Intake Manifold Coolant Leaks
Intake manifold coolant leaks are one of the most commonly cited problems with the Buick 3800 V6. This was mainly an issue with the Series II 3800 following a change in the intake manifold's design. Ultimately, the cause of the issue isn't extraordinary. Due to the fact that the intake manifold on the Series II 3800 was plastic and used a brittle gasket, cracks can begin to form in the area that seals the cylinder head coolant passage to the manifold.
This is a problem that results from age and usually occurs around the 60,000-mile mark. If left alone, there can be some serious consequences, though. If coolant is allowed to leak for an extended period of time, it can seep into the cylinders causing hydro-lock in extreme cases. For that reason, it is important to get the issue repaired in a timely manner. You can usually identify the issue if you are experiencing intermittent hesitation or stuttering under acceleration.
Buick 3.8L V6 Missfires When Driving
Intermittent misfires under acceleration or when idling is another common problem on the Buick 3800. This issue can largely be attributed to the 3800's unique ignition system. Buick introduced a wasted spark Distributorless ignition system on the 3800 V6 in 1984.
With the wasted spark system, the 3800 uses one spark plug per pair of cylinders. Cylinders that are opposite one another in the engine's firing order are paired so their spark plugs share the same coil. The 3800 uses fewer ignition coils as a result. Due to the shared coil, one spark plug fires during one cylinder's compression stroke while the other fires during the opposite cylinder's exhaust stroke which does nothing. Hence the term "wasted spark."
Because of this unique system, spark plugs on the 3800 V6 wear nearly twice as fast as other systems. As a result of that, you also need to change your spark plugs nearly twice as often. If you are experiencing intermittent misfires, check your spark plugs for wear and change them if necessary. This can also be caused by aging ignition wires.
Buick 3800 Hesitation Under Acceleration
While we just covered another common problem similar to this one in the section prior, issues with hesitation while accelerating are another problem separate from misfires. There is a distinct difference between hesitation caused by misfires and hesitation due to an electrical-related problem and both are common on the Buick 3.8L V6.
Here, we are talking about chugging or lack of power at highway speeds without the presence of a misfire. The most common source of this problem is a problem with the automatic transmission torque converter clutch. In most cases, there is a problem with the TCC in communicating with the engine's powertrain control module.
This can be caused by a faulty throttle position sensor that fails to relay the proper throttle position to the module. This is often the source of lag between putting your foot down and the engine responding. The solution is straightforward but a bit of a headache; you'll need to replace the throttle position sensor.