Best Dodge Challenger Mods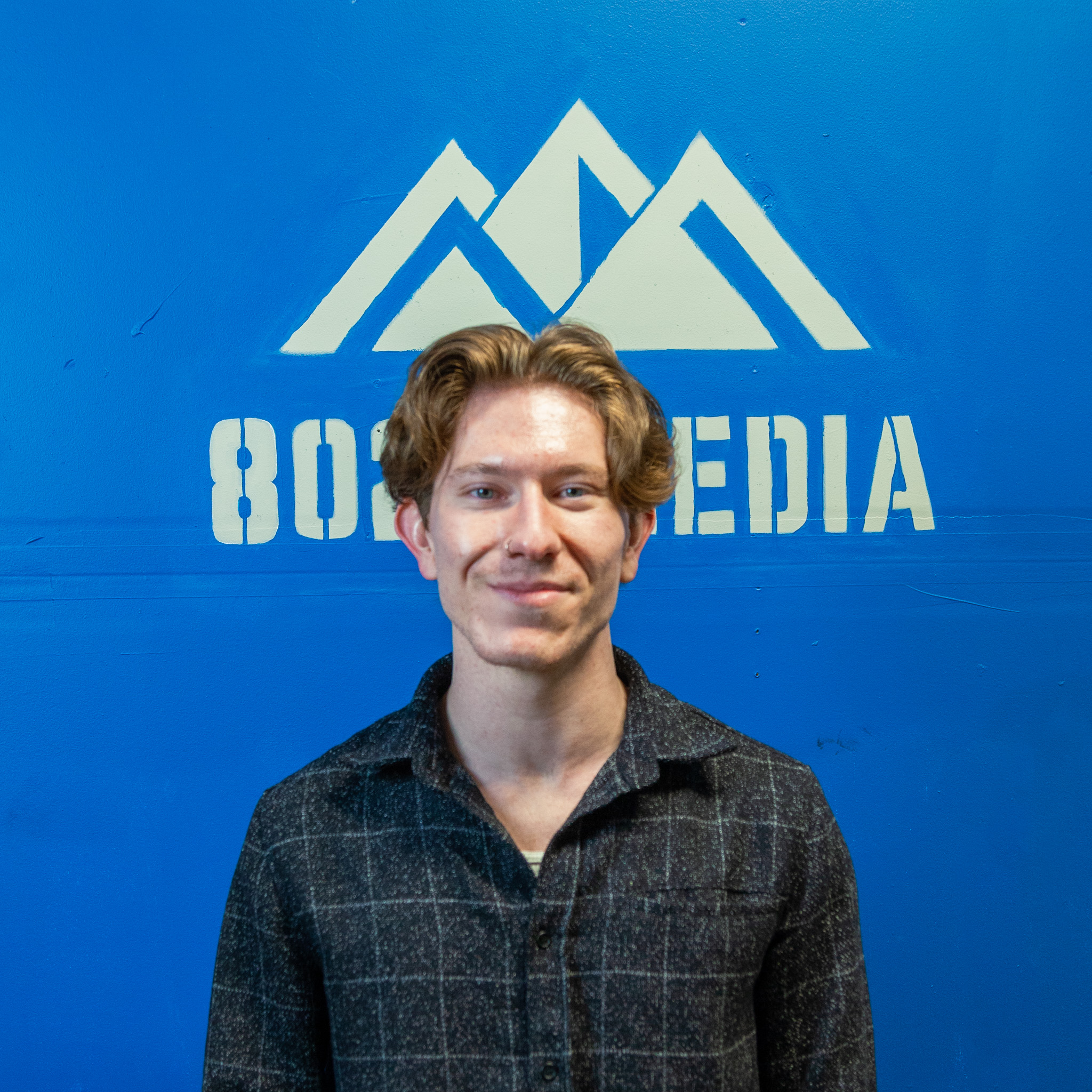 Meet Austin
Austin has been a muscle car enthusiast since an early age with his Dad having a collection including a 1965 Mustang, 1968 Mercury Cougar, and a 1969 Mustang Mach 1 among many others. Austin received a technical writing degree from University of Colorado Denver with the intentions of becoming an automotive journalist. His automotive knowledge, enthusiasm, and hands on experience allow him to craft detailed, accurate, and high-quality articles for the passionate Muscle Car Club audience.
The Dodge Challenger is a car that needs no introduction. Since the early 1970s, the Challenger has been a household name and one of the first cars that come to mind in a discussion about muscle cars. Since 2008, the third-generation Dodge Challenger has honored the initial muscle car mantra of performance on a budget. That is appreciated by the masses, too, as the Challenger is currently the best-selling muscle car in the US.
Due to the Mopar's massive popularity and support, it is also one of the most modifiable performance cars on the street. The aftermarket community loves a Hemi and that can be seen by the sheer number of performance, cosmetic, and drivability mods available for the Challenger. In this guide, we'll be discussing some of the most popular Dodge Challenger mods in detail.
To help keep everything a bit more organized, we'll break down the mods into categories, including cosmetics mods, drivability mods, and performance mods. As another aside, most of the mods on this list apply to the LC Challenger in general. However, we'll mostly be concerned with Challengers with the 5.7 Hemi and 6.4 Hemi when it comes to performance mods. We'll also skip the Hellcat and Demon for now, as those will get their own mod guides later. 
Best Dodge Challenger Mods – Cosmetic
The Dodge Challenger is unquestionably one of the most menacing muscle cars of the modern day. The brooding grille and beefy stance are enough to send rivals packing. However, there are quite a few options to make your Challenger even more aesthetically brutal. In fact, it's hard to think of any other modern muscle cars that have as large of an aesthetic aftermarket as the Challenger.
While we are talking about the mods in this section from a looks perspective, some of them, including wheels and lowering springs, can also have significant performance benefits as well.
Dodge Challenger Duck Tail Spoiler
For a car that already has a small ducktail spoiler from the factory, outside of the SXT, it is truly remarkable how many aftermarket ducktail spoiler options are available for the Challenger. While a ducktail is a simple and relatively inexpensive mod, it can truly transform your Challenger.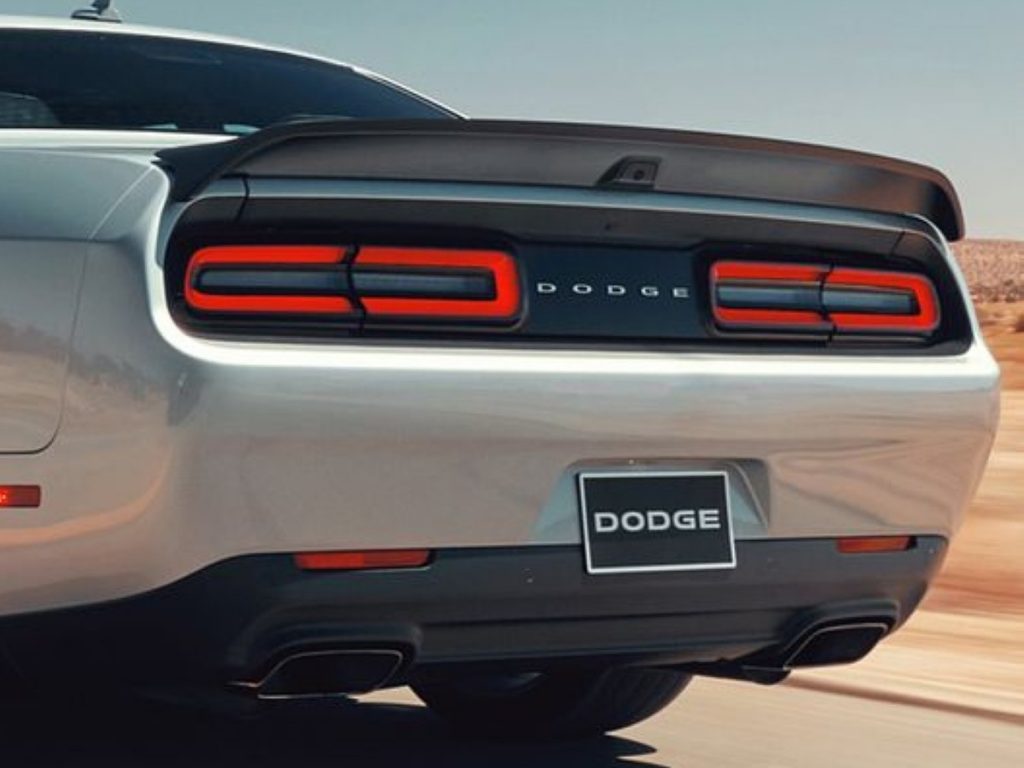 Ultimately, there are both aftermarket and Mopar OEM ducktails available for the 2008-2023 Challenger. If you are leaning towards the OEM route, Mopar sells the drag spoiler from the Challenger Redeye, which would be a low-profile but more aggressive look for a V6, 5.7, or 6.4 Challenger.  
Beyond just OEM ducktail spoilers, there are also some great-looking aftermarket options as well. A Wickerbill spoiler is the most popular aftermarket duckbill spoiler which is a 2-piece option that provides a unique look to most of the other ducktails on the market. The two-pronged design is a classic look for the Challenger and supposedly helps with stability at high speeds.
Genuine Mopar Hellcat Redeye Spoiler
Purchase Here: allmoparparts.com
2-Piece Wicker Bill Spoiler
Purchase Here: americanmuscle.com
Dodge Challenger Lowering Springs
Challenger suspension mods are dual-purpose. From an aesthetic perspective, a quality set of Challenger lowering springs will reduce the factory wheel gap by up to 2.0." That is especially noticeable in the rear, where the Challenger's wheel gap is especially extreme. It is important to note that the amount that a set of lowering springs will reduce the factory wheel gap changes depending on the spring rate and manufacturer.
Beyond the aesthetic benefits that Challenger lowering springs bring to the table, they are also a quality performance mod too. Most Challengers weigh in at around 4,200 lbs. That's pretty hefty, to say the least. While the factory Mercedes-derived suspension arrangement does a pretty good job of managing the weight, stiffer springs can help the Challenger remain more planted around corners and mitigate body roll.
The Eibach Sportline kit is unquestionably the most popular lowering spring kit for the Dodge Challenger. Eibach is a name that is trusted in the street and track communities alike and provides suspension components for nearly every car under the sun. Their Challenger lowering spring kit will lower an R/T Challenger by 2.0 inches in the front and 2.1 inches in the rear, providing nice fitment. They are also noticeably stiffer than the stock springs, allowing for significantly better cornering.
Eibach Challenger Lowering Springs
Purchase Here: americanmuscle.com
Dodge Challender Wheels
As with lowering springs, upgrading your Challenger's wheels has both a cosmetic and performance advantage. On the cosmetic front, there isn't a better modification to personalize your Challenger than a good set of wheels. They help you stand out in the crowd and can change the exterior appearance of your car completely. From blocky five-spokes to concave multi-spokes, there is no limit to looks that you can achieve with upgraded Challenger wheels.
Outside of the aesthetic benefits, a new set of Challenger wheels can also influence how you put down rubber. We'll go into greater detail about the benefits of wider tires in a section below, but most factory wheels, especially on R/T and Scat Pack Challengers, are too narrow to run a wide enough tire to truly be able to translate power effectively to the asphalt. An upgraded set of 9-9.5" tires will allow you to run much meatier tires, allowing for more traction.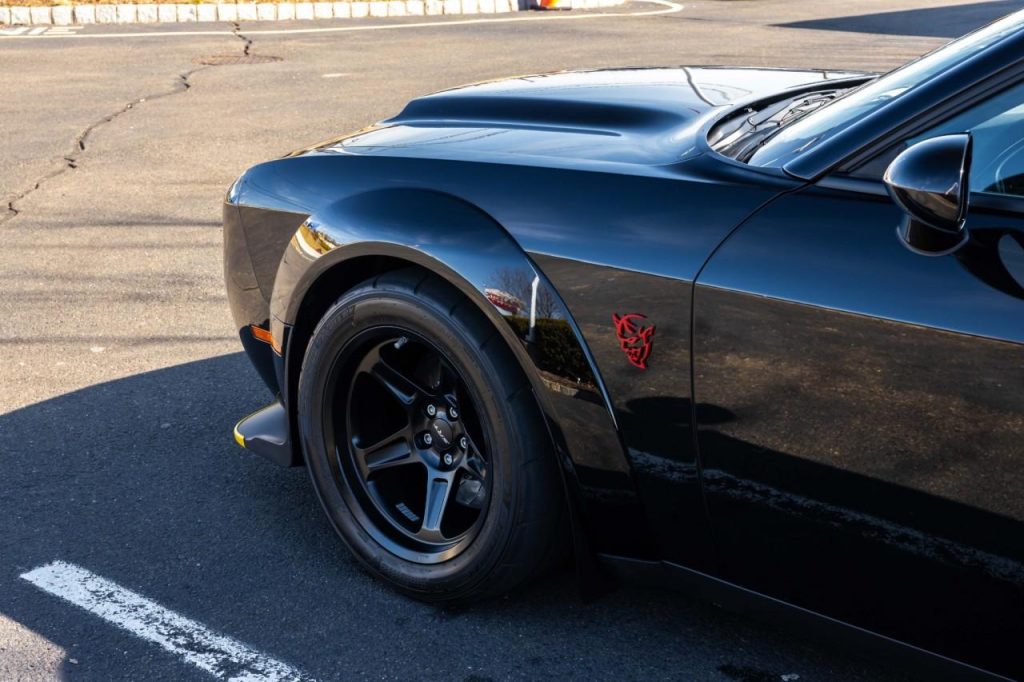 Ultimately, there are fantastic Dodge Challenger wheel options available from Mopar directly and from aftermarket manufacturers. Predictably, the factory wheels tend to be more expensive than most aftermarket offerings but also come with guaranteed quality. With that being said, there are also countless proven aftermarket manufacturers that supply a huge variety of Challenger wheel styles. If you do go with an aftermarket set, make sure to buy from a proven vendor and ensure that the offset will work with your setup.
Best Dodge Challenger Mods – Drivability
There's no question that the Dodge Challenger is a capable machine out of the gate. However, there are a few areas where Mopar fell a bit short or was stifled by regulations when designing the LC Challenger. The following modifications could technically be called performance Challenger mods, but not from a power perspective. Instead, they simply make the experience of driving a Challenger that much more enjoyable.
Shift Skip Eliminator
One of the most talked-about modifications for any third-generation Challenger with a 6-speed manual transmission is a skip shift eliminator. This gets rid of one of the most annoying and intrusive aspects of driving a 6-speed Challenger. Skip shift is the EPA-mandated "feature" that Chrysler installed on the LC, forcing a lockout of 2nd and 3rd gear under certain circumstances. This forces you to shift from 1st to 4th gear if you attempt to shift out of 1st gear between 19-21 mph in a certain rev range.
A shift skip eliminator is a dirt-cheap part that eliminates that problem completely. In essence, a shift skip eliminator works as a resistor that fools the PCM into believing that the shift lockout has occurred while also preventing a malfunction light on the dash. Almost all of the Dodge Challenger shift skip eliminators on the market are under $30 and take 5-10 minutes to install. It is a must-have Dodge Challenger mod if your car is equipped with the 6-speed Tremec TR6060.
Speedlogix Skip Shift Eliminator
Purchase Here: speedlogixstore.com
Wider Rear Tires
It's no secret that the R/T and SRT Challengers should have come from the factory with wider rear rubber. The majority of R/T Challengers and Scat Packs on the road came with 245-width tires and 8"-wide wheels from the factory. It's a similar story for the SRT, which mainly came with 255s in the rear. With nearly 400 horsepower from the R/T Challenger and nearly 500 horsepower on tap from the SRT Challenger, those rear tire widths aren't enough to put the power down effectively.
The most effective way to get more rubber to the road is by upgrading to larger rear tires. With that being said, there is a limit to how far you can push the rear tire width with the factory wheels. It also depends on the dimensions of the factory wheels installed on your Challenger. For R/T owners on the standard 20"x8" wheels, a 255 is about as wide as you can go. Without upgrading to wider wheels that is. The wider 20"x9" optional wheels can mount up to 285-width tires. The even wider 20"x9.5" wheels can mount up to a 295-width tire.
If you aren't sure what size your factory wheels are, you can enter your VIN at the following site which will tell you the factory equipment on your Challenger.
Short Throw Shifter
Any Challenger owner that has the 6-speed knows that the factory shifter leaves a lot to be desired from a shifter-accuracy perspective. The factory Challenger shifter is sloppy and imprecise, making accurate shifting a challenge. One of the best ways to fix that issue is by upgrading to an aftermarket short-throw shifter kit.
The main two issues with the Dodge Challenger's factory shifter are its extremely long throw and sloppy play both in and out of gear. A short throw shifter kit is designed to eliminate both of those issues. That reduces the amount of time between shifts while also giving you more confidence that you are actually shifting into the gear that you want.
When it comes to aftermarket Challenger short throw shifter kits, there is really only one name that dominates the market: Barton Industries. Their Challenger short shifter kit reduces the factory shifter throw by over 44% and has a much nicer, notchy action that allows for accurate and easy shifting. The kit itself is made from billet aluminum and stainless steel, ensuring that it'll last the lifetime of your Challenger.
Barton Short Throw Shifter
Purchase Here: americanmuscle.com
Best Dodge Challenger Mods – Performance
Now that we got all of the cosmetic and drivability Challenger mods out of the way, let's talk about the fun stuff. Most of the engine offerings in the LC Challenger are receptive to some quality upgrades. Both the 5.7 Hemi and 6.4 Hemi are fantastic platforms to modify as they have both been around for a while now and have dedicated fans who are always hunting for more power. While there are some modifications available for the 3.6 Pentastar, they aren't quite as numerous as they are for the Hemis. 
Supercharger
It shouldn't come as a huge surprise that superchargers for the 5.7 Hemi and 6.4 Hemi are on our list. After all, that's what these engines were made for, right? At the end of the day, no other Challenger performance mod will come close to the power and torque gains that forced induction can bring to the table. That doesn't mean that it will come cheap, but in terms of horsepower per dollar, a Challenger supercharger blows everything else away, no pun intended.
Before pulling the trigger, you'll first have to figure out which supercharger is right for your needs. While there are a number of different kinds of Challenger superchargers, centrifugal superchargers and roots superchargers are the most popular options. While we won't go into too much detail about the similarities and differences here, it is important to know that a centrifugal supercharger works similarly to a turbocharger but is driven by the crankshaft. A roots supercharger is a positive displacement supercharger that replaces the intake manifold and sits on the engine.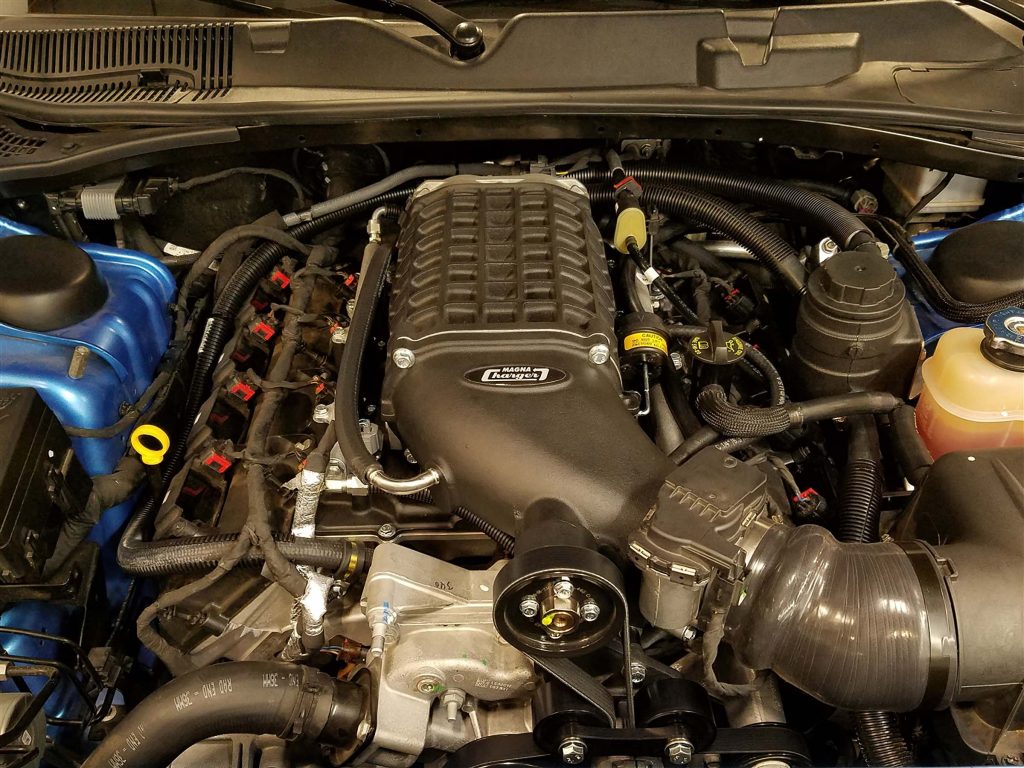 There are pros and cons to both types of superchargers. Centrifugal superchargers are smaller, generally more cost-effective, and produce less heat. However, like a turbocharger, their output is dependent on engine speed, so there is a delay between putting your foot down and receiving boost. Roots Challenger superchargers are bulkier but produce boost across the entire power band.
Best Dodge Challenger Supercharger Options
Since we covered both Challenger centrifugal and Challenger roots superchargers above, we'll give a recommendation for both. Ultimately, the Challenger ProCharger kit is the best centrifugal option on the market. They have kits available for the 3.6 Pentastar, 345 Hemi, and 392 Hemi which can provide up to 136 horsepower, 160 horsepower, and 210 horsepower respectively.
If you are looking for a roots supercharger for your Challenger, we recommend the Magnuson TVS2300. The Magnuson is technically a hybrid-roots supercharger as it employs Eaton's Twin Vortices technology for superior performance. Overall, the Magnuson provides similar power gains to the ProCharger and the power is available through the entire rev range.
Challenger Tune
As with almost every car under the sun, one of the most effective ways of waking up your Challenger is by installing a tune. If you already have a few HEMI engine mods or are planning on installing some in the future, a tune is the only way to get maximum performance from them.
Even without any other engine modifications, a tune can unleash power that would otherwise remain trapped.
Ultimately, there are a few routes that you can go to tune your Challenger. The two main options are to either have your Challenger dyno tuned or purchase a handheld tuner. Dyno tuning your Challenger requires you to take your Mopar to a local tuning shop to have them adjust PCM parameters to your liking. By doing this, a tuner can make adjustments to timing, torque management, and multiple other parameters, extracting the most from your individual vehicle.
Another option is to acquire a handheld tuner that either comes preloaded with premade tunes or enables custom tuning. Since the Challenger is such a popular car to modify, there are quite a few handheld tuners available. Although canned Challenger tunes provide a good starting point, they lack the personalized touch of a custom tune.
Tuning can be a bit trickier with a 2015+ model. For Challengers built after the 2015 model year, you will either need to send your PCM off to a tuning shop or independent company that is able to unlock your factory PCM, or purchase an already unlocked unit. Without first unlocking the PCM, you won't be able to install either a canned or custom tune on your Challenger.
Best Dodge Challenger Tuner
Diablosport Trinity 2 Tuner
Purchase Here: americanmuscle.com
There are quite a few tuning devices available for the Dodge Challenger but Diablosport devices have the most widespread tuner support by a long shot. The Diablosport Challenger Trinity 2 is perhaps the most commonly used device in the Challenger community. Chances are, if you take your Challenger to a professional tuner, they'll have more experience tuning on that device than any other.
The Diablosport has the ability to store up to 5 custom tunes and has in-built monitoring features on a large touchscreen display. Additionally, the Diablosport kit provided by americanmuscle.com comes with a 1-Time Unlocked PCM Cross Shipment meaning that you won't have to worry about unlocking your PCM separately.
Challenger Headers
As with most other performance V8 cars, a quality set of Challenger headers can free up some horsepower while also giving your exhaust tone a bit more grunt. The general consensus in the Challenger community is that the factory exhaust manifolds flow adequately for stock power levels. However, the factory manifolds don't flow very efficiently, which has to do with the factory design. Aftermarket headers are designed to scavenge more effectively, increasing performance, especially when paired with a tune and other Challenger mods.
That is even more the case for Challenger R/T owners that have the 5.7 Hemi, as 6.4 Hemi Challengers already come with short tube headers from the factory. However, if you are seeking the largest power increase, short tubes are not the way to go. Long tube headers provide the best exhaust scavenging and help get the most out of other Challenger mods. Most Challenger owners pair a set of upgraded long tube headers with high-flow cats and a tune which will yield an even more significant performance gain. 
Best Dodge Challenger Headers
Kooks Challenger Long Tube Headers
Purchase Here: kooksheaders.com
When it comes to Dodge Challenger long tube headers, and headers for pretty much every car under the sun for that matter, Kooks is the way to go. For nearly half a century, Kooks has focused on crafting high-performance headers and exhaust components for American racing purposes, establishing themselves as a renowned manufacturer celebrated for their exceptional construction and meticulousness.
Kooks' Challenger long tube headers are constructed from 304 stainless steel, making them extremely strong and corrosion-resistant. The long-tube design ensures that they provide the best exhaust scavenging and subsequent performance from a set of Challenger headers. Kooks sells their Challenger headers with either 1 ⅞" primaries or 2" primaries, with the former better for lightly modified vehicles. If you plan on slapping a supercharger on your Challenger later down the line, 2" headers are the way to go. 
Best Dodge Challenger Mods FAQ
What are the best mods for the Dodge Challenger?
Ultimately, the best mods for the Dodge Challenger depend on what kinds of mods you want for your individual car. In terms of cosmetics, a larger ducktail spoiler, lowering springs, and some upgraded wheels will give your Challenger an entirely new look. A shift skip eliminator, short throw shifter kit, and wider tires will improve the overall drivability of your Challenger. A supercharger is the best way to get horsepower out of either a 5.7 or 6.4 Hemi, but headers and a tune will also net a pretty notable power increase.
How can I make my Dodge Challenger faster?
In terms of horsepower per dollar, a supercharger is the most effective way to make your Challenger faster. While Challenger supercharger kits are expensive, they can net upwards of 200 additional horsepower. If you aren't looking to spend that much, a tune, a set of long tube headers, and a performance cam will also go a long way.
How fast is a 5.7 Hemi Challenger?
The 5.7 Hemi Challenger R/T is a very fast car right out of the gate. With 375 horsepower and 410 lb-ft on tap, the 5.7 Challenger can get from 0-60 in 4.8 seconds and do the quarter mile in 13.2 seconds. While that is nothing to scoff at, with some performance-oriented Challenger mods, a 5.7 Hemi Challenger can become a serious beast punching above its weight class.