Chevy L88 Engine Guide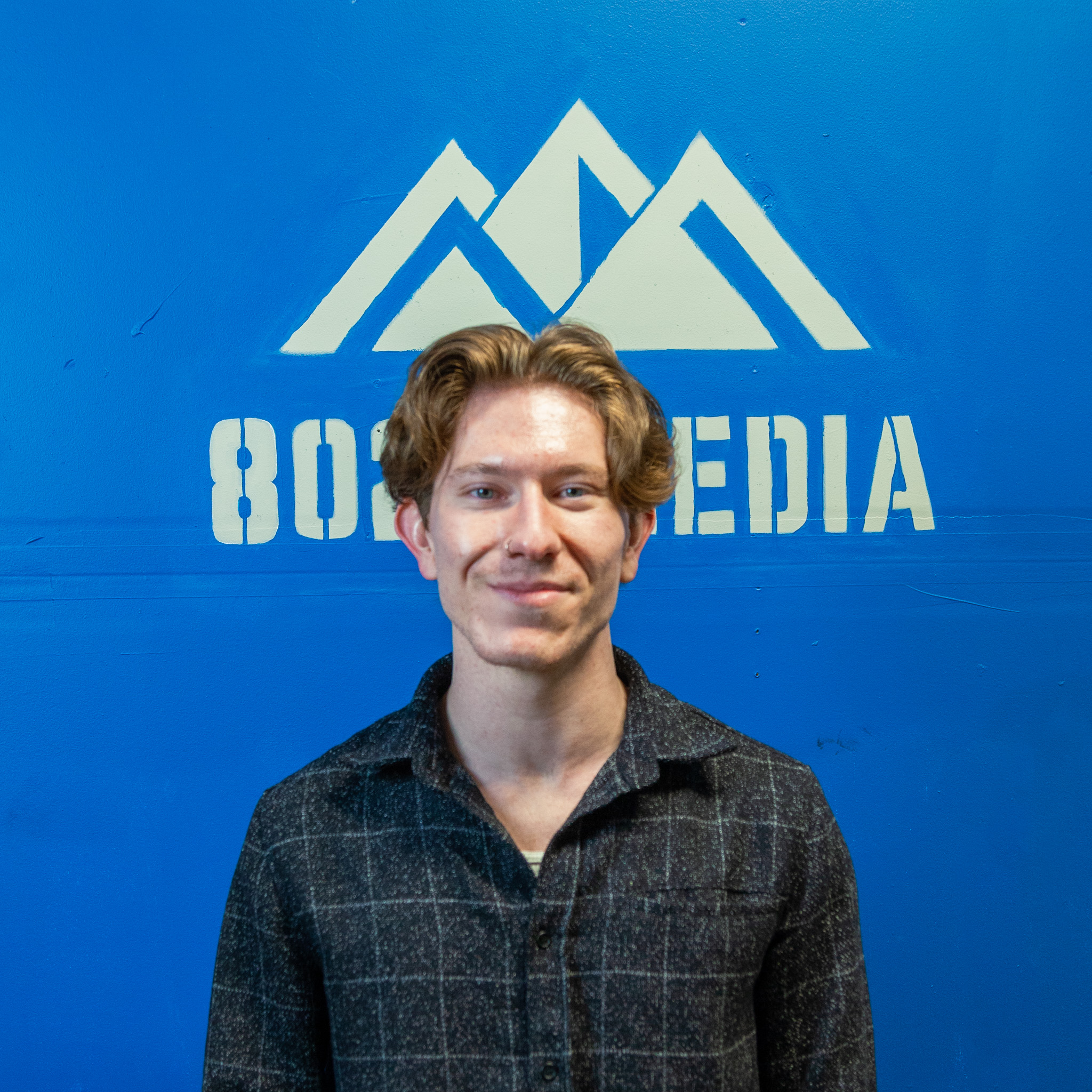 Meet Austin
Austin has been a muscle car enthusiast since an early age with his Dad having a collection including a 1965 Mustang, 1968 Mercury Cougar, and a 1969 Mustang Mach 1 among many others. Austin received a technical writing degree from University of Colorado Denver with the intentions of becoming an automotive journalist. His automotive knowledge, enthusiasm, and hands on experience allow him to craft detailed, accurate, and high-quality articles for the passionate Muscle Car Club audience.
The Chevy L88 is a unicorn engine that needs no introduction. If you've been in the Chevy sphere for any amount of time at all, you'll know that the L88 427 is definitely an engine that carries a lot of weight. At surface level, the L88 is just another 427 engine. Looking deeper, the L88 is unlike any of its other big block brethren. With beefed up internals and racing pedigree, the L88 is a different beast. The L88 is an interesting engine, partly because of its construction, but mainly for its history. There were a lot of strange dealings by Chevy when it came to the 1967-1969 L88 Corvette. The mystique and rarity of the L88 are what made the 7.0L V8 so coveted.
In this short guide, we'll cover some of the L88's most interesting characteristics and a bit of the rare engine's history.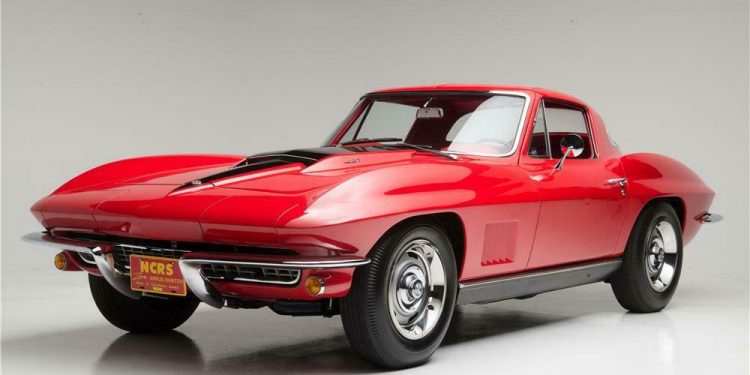 1967-1969 Corvette L88 History and Information
The Chevy L88 engine was only ever used in a single vehicle, the Corvette Stingray L88. The L88 Stingray was only offered for two years between 1967 and 1969. During the production run, Chevy didn't put out any marketing and lied about the true horsepower figure. In fact, the L88 'Vette snuck under the radar of most of the consumer population. The main reason is that Chevy didn't want just any joe-schmo walking into a dealer to buy one. Only 216 L88 Corvettes were ever built, with only a small number ever making it out into the general population.
In most cases, Chevy's plan to reserve the L88 Corvette for racing and performance applications worked. In its racing endeavors, the L88 Corvette proved its worth and pedigree. L88 Stingrays in various trims have won first in class at Daytona and Sebring, and set a record speed of 171.5 mph at Le Mans in 1967. The L88's racing success was no surprise. The L88 427 Vette featured a number of performance upgrades that made it a formidable contender.
In addition to the racing-oriented modifications to the Chevy 427 formula that spawned the L88 (which we'll cover in a bit), the L88 Corvette was also significantly modified to provide peak on-track performance. Creature comforts were completely thrown out of the window in favor of weight savings and improved handling. Gone were the A/C, heat, radio, and choke found on other C2 and C3 Corvettes of the time. To replace the creature comforts, the L88 received upgraded F41 suspension, new ignition transistor, boosted J56 brake pads, and G81 limited slip differential.
Chevrolet 7.0L L88 Engine Specs
| | |
| --- | --- |
| Engine | Chevrolet L88 Engine |
| Configuration | Mark IV V8 |
| Displacement | 427 CID (7.0L) |
| Aspiration | Naturally Aspirated |
| Block/Head | Cast Iron/Aluminum |
| Bore x Stroke | 4.251 in. x 3.760 in. |
| Compression Ratio | 12.5:1 |
| Weight | 610 lbs |
| Rated Horsepower | 430 hp @ 5,200 rpm |
| Actual Horsepower | 550-570 hp @ 6,200-6,400 rpm |
| Rated Torque (lb-ft) | 460 lb-ft @ 4,000 rpm |
| Actual Torque (lb-ft) | 470 lb-ft @ 5,200 rpm |
The Chevy L88 V8 is, to this day, the most impressive engines ever stuffed under the hood of a Corvette. Even when compared to the 6.2L LT2 engine in the 2023 Stingray, the L88 blows it out of the water in terms of actual horsepower. That's a pretty insane fact and one that justifies exactly why the L88 Corvette is truly special.
7.0L L88 Big Block Construction
The insane power production and performance of the L88 engine can be attributed to numerous changes to the standard-for-the-time Mark IV big-block formula. The Mark IV Chevy 427 came in numerous arrangements in the C2 and C3 Corvette, including the L36 and L72. While the L88 shared a similar four-bolt main block as the other, lower tier, L71 427 engine, nearly everything else was altered. The chief Corvette engineer, Zora Arkus-Duntov, wanted to ensure that the L88 was track-ready from the time that it hit showroom floors. That goal was unquestionably achieved through a ridiculously aggressive cam, extremely high compression ratio, and indestructible internal components.
L88 Cylinder Head
Some of the key changes made to the L88 that cemented it as the standout engine in the line included state-of-the-art aluminum heads that were virtually unheard of in street applications at the time. The heads, which feature 106cc chambers, removed around 70lbs of deadweight as opposed to traditional iron heads. Both the intake and exhaust ports are rectangular on the L88 427 to increase flow.
The L88 big block valves are comparably massive to other, lesser engines. While the intake valve remained similar to the L36 and L71 at 2.19", the L88 has an exhaust valve advantage over other 427 engines of the time at 1.84." 7/16" pushrods attached to stamped steel rocker arms are responsible for valve action and for increased durability. High RPM performance necessitated the use of a third dampener spring to reduce valve spring resonance beyond 7,000 RPM.
L88 Cam Specs
332/333 degrees @ .024/.026″ lash point
354/360 degrees @ 0.0″ lash
264/270 @ .050″
.536/.554″ @ .024/.026″ lash
.560/.580″ gross lift @ 0.0″ lash
One of the most important characteristics of the L88 7.0L V8 was its performance cam. Aggressive is an understatement looking at the factory lift and duration figures. The solid lifter camshaft that cam in the L88 is not ideal if daily drivability is your main priority. Since the L88 Corvette was never intended to have good road manners, poor idle was a worthy sacrifice for increased breathability high in the rev range.
While the stock L88 flat-tappet cam is unquestionably a performance cam by any metric, there are certainly modern cams that can outperform it. While a 0.050 duration solid lifter cam is aggressive, ultimately, the slow cam velocity and short amount of time at max lift demonstrate the limitation with a solid cam.
Other Notable L88 Big-Block Features
The L88 was designed with strength in mind, demonstrated by the four-main bolt construction. Other crucial components, like the rotating assembly, were forged including the 1053 hardened crank and 4340 forged steel rods.
Special TRW forged pistons were the soul of the L88, as they attributed for the 427's 12.5:1 compression ratio. Fueling is another important consideration in the extremely high compression ratio as well. The L88 was designed to use race fuel and race fuel only, with a minimum requirement of 103-octane leaded fuel. The specialty fuel was delivered to the 7.0L V8 by way of a Holley 850-cfm four-barrel carburetor. The L88's carb is the largest to ever be fitted to a GM engine.
Chevy L88 Engine Upgrades
It is somewhat difficult to say that there are significant upgrades that you can do to an L88 for multiple reasons. The first reason is that the factory hardware is already more than capable. The second is the fact that are only 216 L88 Corvettes out there. Very few of that already limited number were ever modified to a significant degree. The original L88s out there are worth hundreds of thousands, if not millions, which limits modifiability substantially from a value standpoint. For that reason, most people tend to restore L88s rather than modify them, which honestly makes sense. 
However, some Chevy enthusiasts build piecemeal versions of the L88 by combining parts from other Chevy engines. While they might not be factory examples of the unicorn 7.0L V8, dedicated enthusiasts can get close. Through that process, the community has documented a couple of worthwhile upgrades and modern solutions to improve the L88 formula marginally.
Flat-Tappet to Hydraulic Roller Cam Update
One of the only significant L88 upgrades that there is readily available information about is the swap from an old-school flat-tappet cam to a hydraulic roller cam. The flat-tappet versus hydraulic roller cam argument is one that has a pretty clear winner. If performance is the goal, a roller cam is the way to go. This boils down to the shape of the cam lobe and how that affects lift and duration.
Generally, flat-tappet cams will feature more pointed lobes at peak lift. That negatively affects duration, as it cannot hold the valve open as long as if the lobe was rounded. In comparison, roller cams allow steeper lobes that are also rounded. This increases the amount of time that the valve is held open and the lift as well.
While there is nothing wrong with the factory flat-tappet design found in the L88, a roller cam replacement can help a bit with daily drivability and performance. Roller cams also reduce internal friction, as it takes more energy to turn a flat-tappet cam. In a 2020 issue of Hemmings, the team upgraded their homemade L88 engine with a roller cam for the reasons previously listed. Of course, you'll need to swap out some other components to make the roller cam work. You'll need fitting valve springs, and correct-length pushrods. You might also need upgraded rocker arms.
How to Identify a Chevy L88 Engine
While only 216 L88 Corvettes were sold, the L88 short block was available to purchase new in the late 60s. That means that there are examples out there that didn't come in the L88 Corvette itself. Most commonly, a supposed L88 is really a different four-bolt main 427 block with similar L88 components. That creates some confusion in the Vette community. Many enthusiasts market non-L88 cars as the real deal. There are indicators that differentiate a real L88 from an assembled one.
You can identify an L88 by either referencing Chevrolet casting numbers or by identifying L88-specific characteristics. First, you can try to identify the engine's identification code. You can find the ID on the passenger side of the engine block itself. The last two or three letters of the ID should correspond with a set list of identifiers listed by Chevy, including IT, JA, IU, LP, JE, LT, LR or LX. The intake manifold also has a unique casting number. First and foremost, the date code should read between 1967 and 1969. Beyond that, the two guaranteed intake casting numbers are 3919842 or 3946074.
You can also identify an L88 by identifying some of its unique features. One of the key identifiers is the L88's 7/16″ rod bolts. While it is possible that a replica has replacement 7/16″ bolts, it would be very unlikely. Other indicators include a 4-bolt main block, 12.5:1 forged pistons, and an 8″ balancer. While you can buy the parts individually, matching the existing parts with the following part numbers could give you a good idea if the L88 is real or not.
Chevy L88 Part Numbers
Block casting 3935439, suffix code IT (early production)
Block casting 3963512, suffix code LO (late production)
Aluminum Heads 3919842, closed chamber (early production to about vehicle serial #22,000)
Aluminum Heads 3946074, open chamber (late production) also used on L89 engine
Intake 3933198
Exhaust manifolds: Left 3880827, Right 3880828
Carb 3955206 (R-4296) Holley 4150 (850 cfm)
Distributor 1111927
Alternator 1100882 (61 amp)
Chevrolet L88 427 Engine Summary
The Chevy L88 is not only the most special engine in the 427ci lineup but possibly in Chevy's engine catalog as a whole. The product of Zora Arkus-Duntov's unadulterated love of racing, the L88 was reserved almost exclusively for those who knew their stuff and planned on using their Corvette to its fullest potential. Despite being underrated significantly by Chevy, the L88 is still, to this day, one of the most powerful engines that has ever been under the hood of a Corvette.
In comparison to the other engines in the Chevy 427 lineup, the L88 stood on its own as a truly race-equipped engine. Not only did it feature state-of-the-art construction, including aluminum heads, but the L88 was also built with strength and durability in mind. With a forged crankshaft and pistons, in combination with a four-bolt main block and 7/16" pushrods, the L88 was built to stay together despite the massive power output.
While true L88 427 engines are few and far between, they are out there. Unfortunately, many are likely stored in climate-controlled environments, never to be driven again. That is a shame considering the L88 Corvette's original purpose. While the rarity and performance has made the L88 a unicorn, it is still an important piece of Chevy big-block history and one that shouldn't be forgotten.