Best Ford Fox Body Mustang Performance Upgrades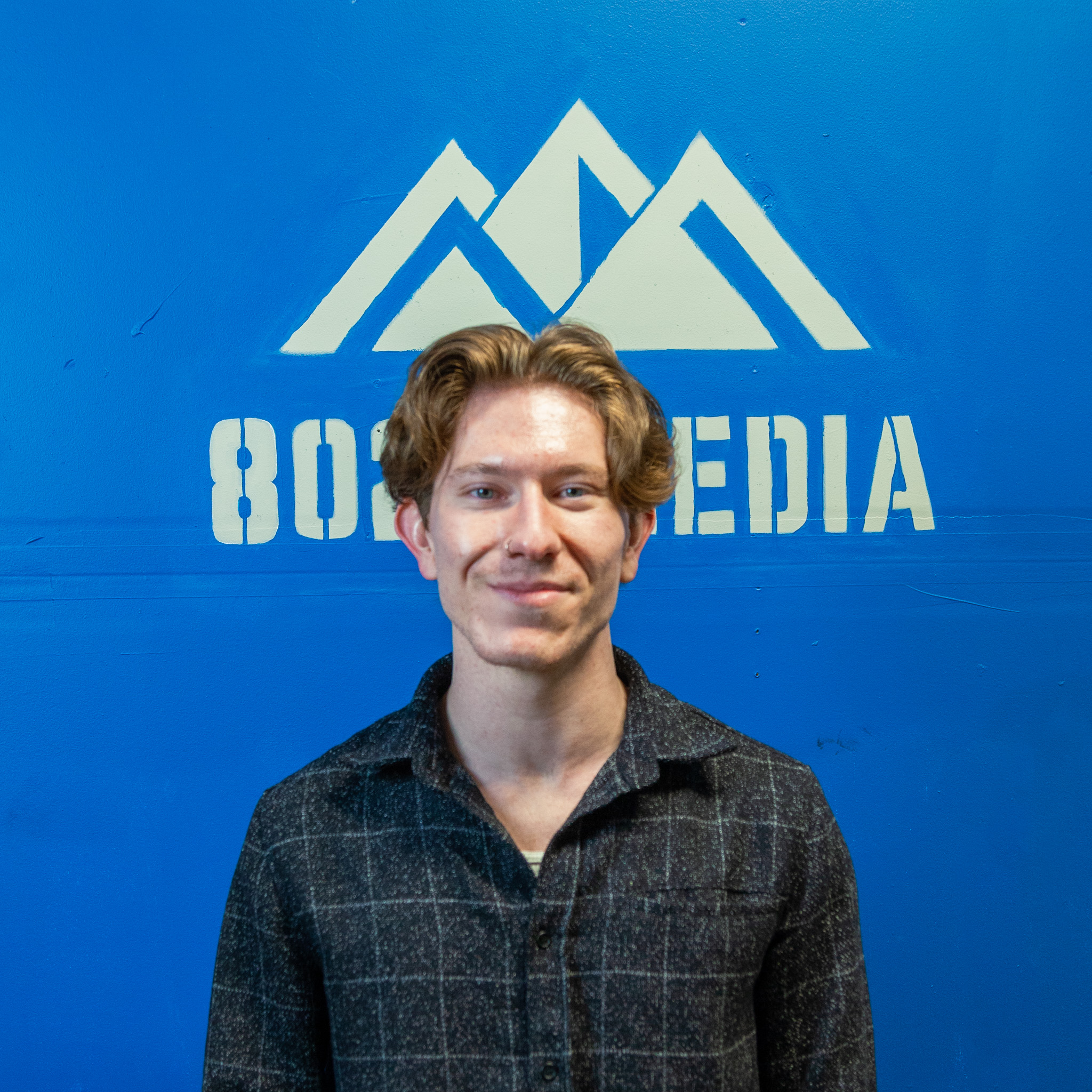 Meet Austin
Austin has been a muscle car enthusiast since an early age with his Dad having a collection including a 1965 Mustang, 1968 Mercury Cougar, and a 1969 Mustang Mach 1 among many others. Austin received a technical writing degree from University of Colorado Denver with the intentions of becoming an automotive journalist. His automotive knowledge, enthusiasm, and hands on experience allow him to craft detailed, accurate, and high-quality articles for the passionate Muscle Car Club audience.
The Ford Fox Body Mustang is a strong contender for the Mustang generation that has the most to gain from aftermarket performance modifications. From the factory, it is hard to point to any part of the Fox Body that actually did its job well. 5.0L Windsor 302? Criminally underpowered. Brakes? Nearly non-existent. Suspension? It would be a stretch to even call it passable. Overall, the Fox Body is a disaster, through and through, in factory form. Luckily, the Mustang aftermarket community saved the day when it came to keeping the Fox Body alive. In fact, the Fox Body Mustang has such a massive aftermarket community that we'll only glance the tip of the iceberg here.
With some much-needed modifications to the 5.0L 302 Windsor V8, suspension, chassis, and brakes, the Ford Mustang Fox Body can be transformed into a capable machine, indistinguishable from its former self. In this guide, we'll cover some of the most common Fox Body Mustang upgrades and modifications. We won't be focused on any particular Fox Body application (i.e. drag car, time attack car, track car), but instead focus on the essentials which will make a Fox Body the best all-arounder.
Ford Fox Body Mustang History and Background
The Fox Body Mustang is the third generation of Mustang released by Ford. It was also the longest-running Mustang generation, spanning between 1979 to 1993. The third generation Mustang represented a change in form for Ford, as an increasing pressure to increase fuel efficiency and everyday practicality threatened to neuter the Ford Mustang as it had previously existed. In many ways, that still ended up happening.
While the Fox Body represented the third generation Mustang, it was subdivided into two segments within the Fox Body framework, with the 1979-1982 Fox Body Mustangs and 1982-1993 Fox Body Mustangs often considered their own unique models due to the difference in appearance and performance. The Fox Body Mustang was built on Ford's Fox platform, meant to bridge two-door sportscars and four-door passenger cars into a single chassis. Ultimately, the chassis' overambition to do everything eventually led to it being great at nothing.
The Fox Body Mustang was available in multiple different body styles including a notchback, hatchback, and convertible. It also came with a variety of engine options including two 2.3L Lima 4-cylinder engines, a 3.3L Thriftpower I6, a 2.8L Cologne V6, a 3.8L Essex V6, a 4.2L small block V8, and a 5.0L small block V8. All of the engine options were underpowered to remain fuel efficient. Horsepower peaked at an underwhelming 235 horsepower from the 5.0L V8 in the Mustang SVT Cobra in its final year. While the 5.0L V8 was unquestionably underpowered, Ford left a lot of room for improvement in the engine department open to further improvement. The same could be said for many other aspects of the Fox Body.
Best Ford Fox Body Mustang Upgrades
Ford Mustang 5.0 Fox Body modifications can be broken down into two main categories, engine modifications, and handling modifications. Before jumping into the world of 5.0 Fox Body Mustang upgrades, it is important to consider what you are going for with your build. Are you trying to build a custom Fox Body Mustang drag car? In that case, massive power upgrades and chassis stiffening are crucial. Are you trying to build a Fox Body track car? In that case, suspension and brake upgrades are of utmost importance.
The right modifications for your Fox Body are entirely unique to your goals. However, there are some modifications that will ultimately benefit the Fox Body chassis regardless of the application. We'll split our recommendations between engine and handling modifications, covering a few of each.
5.0L Mustang Cylinder Head Upgrade
The topic of Fox Body cylinder heads has been widely covered over the 35 years since the Fox Body Mustang's release. In fact, it is probably one of the most talked about subjects regarding the 5.0L HO powerplant as a whole. It is common knowledge that the factory E7TE cylinder head is the most significant limitation to horsepower when it comes to the 5.0L HO. The cast iron construction of the E7TE cylinder heads, in combination with its poor flow figures, made it heavy and inefficient.
As a result, there are a few common solutions to that problem that are common in the Fox Body Mustang community. One common route is to port and polish the factory E7TE heads. With a professional port job, it is possible to gain around 30 horsepower from the factory heads. That is a testament to how poorly the factory heads were designed. While 30 horsepower is significant considering that 5.0L HO only put out 325 horsepower, to begin with, most Fox Body owners claim that the price tag with a professional porting job on the E7TE heads isn't worth the price.
That leads to the other option, which is to purchase an aftermarket Fox Body cylinder head. There are quite a few benefits to upgrading to a new cylinder head for the 5.0L HO V8. Primarily, aftermarket performance heads are designed to have maximized flow figures, an area where the factory heads are lacking severely. Aftermarket 5.0L HO V8 heads also tend to be made of lighter materials like aluminum. That decreases the front-heavy nature of the 5.0L Fox Body Mustang. It is fairly common to see a 50-70 horsepower increase from an aftermarket cylinder head swap.
Ford Performance 5.0L Fox Body Mustang Cylinder Heads
Power Gain: 40-56 Horsepower
Price: $2,182.00
Purchase Here: lmr.com
When it comes to aftermarket parts for the 5.0L Fox Body Mustang, there's no better option than sourcing them from Ford themselves. When it comes to aftermarket 5.0L V8 cylinder heads, Ford has a long reputation of supplying some fantastic options. Previously, their GT40X cylinder heads were a common option for the 5.0 Mustang, but have since been discontinued. Taking their place is the X2 Street Cruiser cylinder heads which boast some solid gains.
One of the most significant benefits to the Ford Performance cylinder heads is the significant weight decrease. Due to the fact that they are made from aluminum, they eliminate around 50 pounds from the engine bay overall. That significantly reduces the amount of weight over the front wheels, improving overall chassis dynamics. They also allow for much larger cams, with support for hydraulic roller cams with up to 0.600" of lift. The Ford Performance 5.0L V8 cylinder head swap benefits a lot from supporting modifications like performance camshafts which will yield the highest power gains.
Fox Body Mustang 5.0 Camshaft Upgrade
Obviously, there are a lot of factors to consider before pulling the trigger on a new 302 V8 camshaft. The best 302 camshaft is the one that will work the best with the existing modification on your Fox Body. Intake choice, header length, cylinder heads, and rotating assembly all play a critical role in informing your camshaft choice. The type of Fox Body build you are aiming for also takes precedence when it comes to cam choice. The best 302 cam for a drag build isn't going to be the best for a Fox Body street build.
There's a massive range of camshafts available for the Fox Body. That makes the selection process tricky for a lot of Mustang owners. Both Ford Performance and other aftermarket cam manufacturers like Trick Flow and Comp Cams offer a huge selection of cam specs with something out there for everyone. Mild camshafts tend to be the more favorable route for most people, as excessive lope and poor idle characteristics can make a Fox Body a nightmare to drive on the street. As we briefly mentioned above, upgraded cams work best in combination with other performance parts. That is especially true with higher-flow heads, making them a better finishing touch to your 302 V8 rather than a starting point.
Ford Performance E303 302 V8 Street Cam
Price: $350.00
Purchase Here: lmr.com
Camshaft Specs
RPM Range | 2,500-5,500
Lobe Separation | 110°
Intake Specs
Valve Lash | Hyd
Duration | 282
Duration @ .050 | 220
Valve Lift | .0498″
Exhaust
Valve Lash | Hyd
Duration | 282
Duration @ .050 | 220
Valve Lift | .498″
The Ford Performance 303 camshaft series is one of the most popular options for Ford 302 V8 owners looking for a bit of extra pep from the underpowered engine. While there are more extreme camshafts out there that will provide higher lift and longer durations, the Ford E303 cam is one of the best street-oriented cam options available for the 5.0L V8.
As you can see by the specs above, the Ford Performance E303 cam is a significant step up above the factory 5.0 HO camshaft. Compared to the stock cam's 210/210 duration, the Ford Performance cam increases lift to 282/282. The valve lift is significantly increased above the factory 0.444"/0.444" figures at 0.498"/0.498." Ford claims that the E303 cam provides excellent low and midrange power gains. With upgraded cams, you'll also want to upgrade your valve springs as well to handle the additional strain. While it isn't necessary to upgrade your 302 V8 heads to run the upgraded cams, it would significantly improve horsepower figures.
Mustang Fox Body 5.0 Chassis Stiffening
One of the most significant gripes about the Mustang Fox Body, in terms of performance, is its lack of rigidity. The Fox Body Mustang used a unibody design which is common in modern vehicles. However, the chassis lacked a lot of support, especially in the middle of the vehicle. Only floor pans held the front and rear subframes together. Over years of continual torsion caused by the engine, the chassis would distort and deform. That obviously isn't good from a performance standpoint or a longevity standpoint.
Over the years, Fox Body enthusiasts have remedied the issue in multiple ways. Subframe connectors are the most frequently used method of strengthening the Fox Body chassis. Subframe connectors do exactly that, they link the front and rear subframes together under the factory floor pan. The length of the Fox Body is strengthened by metal linkages, reducing the risk of flex caused by torsion. There are two main types of subframe connectors available for the Fox Body Mustang. These include bolt-on subframe connectors and weld-in subframe connectors.
Bolt-On Fox Body Mustang Subframe Connectors
The more rudimentary and DIY-friendly solution is a set of bolt-on Mustang subframe connectors. They require no welding or major fabrication work. In essence, you simply drill holes in the front and rear subframes, slot in the connectors, and attach the connectors to the subframes using bolts. While it is the easier solution and certainly provides a significant amount of chassis stiffening, the bolt-through connection has the risk of shearing over time, allowing for play between the connector and subframes. If you are looking for a simple solution to the Fox Body chassis rigidity problem without spending a ton, bolt-on connectors might be the way to go.
Weld-In Fox Body Subframe Connectors
In contrast to bolt-on subframe connectors, bolt-in subframe connectors, you guessed it, are welded to the front and rear subframes to improve rigidity. In many ways, the two types of subframe connectors share a lot in common in terms of how they function. However, weld-in connectors work more effectively and will never allow for any play between the subframes and connectors themselves as they essentially become one unit. Weld-in Fox Body Mustang subframe connectors are unquestionably the way to go if you have big power aspirations down the line. The increased rigidity will ensure that the chassis stays in line regardless of how much torsion is caused by a more powerful engine.
Fox Body 302 Mustang Suspension Upgrade
While the Fox Body features MacPherson front suspension and four-link coil springs in the rear which made it the best handling Mustang that Ford had produced up until 1979, the suspension arrangement still left quite a bit to be desired. While the Fox Body would go on to receive a few suspension refresh options, including the TRX and Quadra-Shock suspension options, later on down the line, they all still left a lot of performance on the table.
With such a developed and widely-encompassing aftermarket community, the modern suspension options for the Fox Body are truly extensive. The benefits of upgraded Mustang suspension are extensive. Some benefits include better performance under braking, better weight transfer, increased cornering speeds, and an overall increase in the control of the car. While there are tons of options, including refreshing your Fox Body suspension with new shocks and springs, we'll skip the basics and go to the suspension upgrade that will improve the handling of a Fox Body Mustang the most: coilovers.
While slightly more expensive than a Mustang shock/spring combo, the added features of ride height adjustability and camber adjustment on most mid-tier kits provide the best performance hands down. Coilovers eliminate most, if not all, of the issues caused by the rudimentary factory Fox Body suspension. Coilovers will allow your Fox Mustang to corner flatter, have less body roll, and ride better than the old worn-out set. While there are other suspension components that are also important to replace for the sake of handling, including sway bars, control bars, and K-members, a good set of coilovers will make the biggest difference in terms of handling.
Ford Mustang Fox Body Raceland Coilovers
Price: $539.00
Purchase Here: raceland.com
With all of the benefits of a solid set of Fox Body coilovers at the price of a mid-range set of shocks and springs, the Raceland Fox Body coilover kit is unquestionably the best bang for your buck when it comes to Mustang coilovers.
In addition to providing between 1 and 3 inches of ride height adjustment, Raceland Fox Body coilovers offer stiffer springs and damping rates compared to stock suspension allowing for better cornering performance and a more connected overall feel. The kit comes with everything that you need to get going right out of the box. The set bolts directly to your Fox Body's front and rear strut mounts, making installation quick and easy.
Raceland Fox Body Mustang coilovers can be ordered with adjustable camber plates. They allow for precise suspension tuning if you are planning on hitting the track. The Raceland Mustang coilover kit has overwhelmingly positive reviews by the community and is the best way to transform your Fox Body into a capable track car for a low price.
Upgraded Mustang 5.0L Brakes
A powerful Fox Body Mustang is only as good as its ability to stop. In the end, brakes are arguably the most important part of any vehicle when it comes to performance and safety. Unfortunately, the factory Fox Body brakes are truly only passible, making use of antiquated drum brakes in the rear. If you intend on doing any amount of performance driving or power upgrades to your 5.0L Mustang, brakes should be high on your list of priorities. Upgrading to modern disk brakes at all four corners is your best bet to improve your Fox Body's overall braking performance.
When it comes to swapping out your Fox Body's brakes, the factory 4x108mm bolt pattern significantly reduces the brake options available for the Mustang. As a result, most 5.0L Mustang owners who want to upgrade to a quality set of disk brakes also swap to a 5-lug setup. This also allows you to run the very popular Cobra brakes which use 5-lug brake rotors. The good news is that the 5-lug conversion is relatively affordable. They are also easy to install and are often sold in a kit with a set of brakes. As an additional bonus, there are far more wheel choices for a 5-lug bolt pattern than there are for a 4-lug pattern.
Upgraded Fox Body brakes are arguably the most important investment that you can make. That goes for both performance and safety on the track. As such, it is important to purchase quality products from reputable vendors.
Fox Body Brakes – 5-Lug Mustang Brake Kit
Price: $924.00 front/rear
Purchase Here: foxbodybrakes.com
Best Fox Body 5-Lug Conversion Kit: lmr.com
As you can probably gather by their name, Fox Body Brakes, they are a company that specializes in one thing. As one of the most reputable Fox Body brake suppliers, Fox Body Brakes provides almost everything you need to give your Mustang some more stopping power. The "almost" in the previous sentence is only there due to the fact that they don't offer a 5-lug conversion kit. For that, you'll have to visit lmr.com which is another trusted and celebrated Fox Body parts manufacturer. The 5-lug conversion offered by lmr.com fits most Fox Body Mustangs with the exception of SVO and Saleen models. Not only does the 5-lug conversion give you access to more wheel and brake options, but it also increases axle strength by around 25%. That is especially important if you are pulling big power from your Ford 302 V8.
With the 5-lug conversion installed, you'll be able to run the Cobra 5-lug brake kit. The Cobra kit is a massive improvement over the factory hardware. Fox Body Brakes supplies both front and rear Cobra brake kits for the Fox Body. The kits include everything that you need to install them right out of the box. The front brake kit comes with factory Cobra calipers, mounting brackets, brake pads, brake lines and 13" rotors. The rear kit comes with the same hardware. It is important to note that performing the front Cobra brake kit conversion will necessitate a stronger brake booster.
Ford Fox Body Mustang Upgrades Summary
The Ford Fox Body Mustang has become one of the most celebrated generations of the Ford pony despite not being the best performer from the factory. In fact, the Fox Body was lacking in a few key areas including engine performance, chassis rigidity, suspension, and brake performance. While the hardware wasn't the best out of the gate, the flourishing aftermarket community was able to resolve all of the Fox Body's shortcomings.
Getting the most out of the Ford 302 V8 found in the 5.0L Fox Body is obviously the main priority for most people looking to take their pony to the drag strip. With a few engine modifications, including ported or aftermarket cylinder heads and a new camshaft, it is possible to touch or even surpass the 300-horsepower mark relatively easily and inexpensively. It is important to think out engine modifications before going ahead to prevent any conflicts in the future.
To compensate for the added power, some other supporting modifications are also important to consider. Chassis rigidity was a problem on Fox Bodys due to their unibody construction. For that reason, subframe connectors are vital in protecting your chassis from distorting from excess power. Suspension is another crucial aspect to consider when it comes to putting power down effectively. A good set of Fox Body coilovers should get the job done. Last but not least are upgraded Fox Body brakes, which are needed to compensate for the poor performance of the factory ones.
With some key modifications, a Fox Body Mustang can be one of the most versatile cars the Ford has ever built. If you enjoyed this article and are looking for more Mustang content, check out our