Best C6 Corvette Mods – C6 Upgrades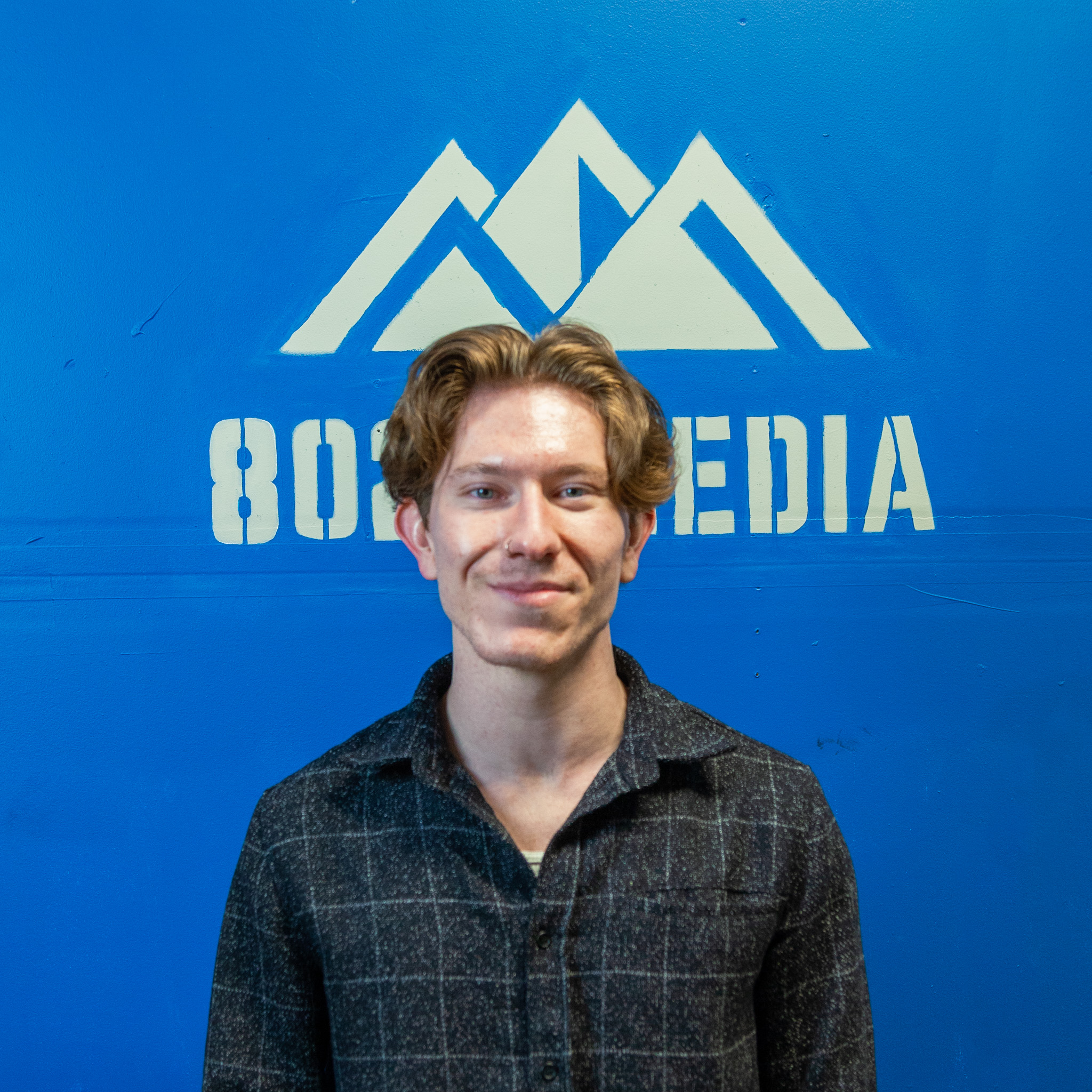 Meet Austin
Austin has been a muscle car enthusiast since an early age with his Dad having a collection including a 1965 Mustang, 1968 Mercury Cougar, and a 1969 Mustang Mach 1 among many others. Austin received a technical writing degree from University of Colorado Denver with the intentions of becoming an automotive journalist. His automotive knowledge, enthusiasm, and hands on experience allow him to craft detailed, accurate, and high-quality articles for the passionate Muscle Car Club audience.
There are a ton of reasons to drive a Corvette. The name alone is enough for some people. Other people appreciate the Corvette for what it represents. Since 1953, the Vette has almost singlehandedly represented the United States in the competitive sportscar segment. In many ways, the C6 Corvette took the famous model to new and refined heights. The C6 was the first Corvette to play in the same ballpark with Porsches and higher-tier BMWs and Audis. The C6 was also powered by a new generation of Chevy small block, which introduced the world to the Chevy LS2, LS3, LS7, and LS9.
To put it bluntly, the C6 Corvette is very good at being a Corvette. But that doesn't mean that there isn't room for improvement. In fact, Chevy built in quite a bit of room for improvement. That is especially true when it comes to engine mods, as the Chevy LS platform is one of the most modifiable engine series under the sun. LS engines can withstand hundreds of horsepower more than their factory figure, making possibilities truly limitless. The enormous aftermarket community helps out a lot with that too.
In this guide, we'll cover some of the best C6 Corvette mods and recommend some of the most reputable brands in the C6 aftermarket space. Most of the mods listed below can be applied to any of the C6 variants including the base 2005-2013 Corvette, the C6 Z06, and the C6 ZR1. However, some mods will work on some models better than others.
C6 Corvette Engine Options
Between 2005 and 2013, the Chevy Corvette C6 was offered in four main trim levels, utilizing four different Gen IV Chevy small-block engine options. The LS2 engine was the first engine in the Gen IV Chevy small-block series which would be the base engine from 2005 to 2008. At that point, the LS2 was tossed in favor of the LS3 V8, which became the base engine until 2013. The other two engines, including the LS7 V8 and LS9 V8, were used in special models. The 427 LS7 V8 was used in the C6 Z06. The supercharged LS9 was used in the highest-tier model, the C6 ZR1.
With the introduction of the C6 Corvette in 2005, Chevy also unveiled a new standard powerplant for the Corvette. The previous standard Gen III 5.7L LS6 small-block was replaced by the 6.0L LS2 small-block, which became the standard engine in the base 2005 Chevy Corvette and a couple of other GM sportscars.
Despite having a larger displacement than the outgoing LS6, the LS2 only matched the LS6's 400 horsepower output. However, the LS2's torque characteristics were improved, leading to better torque characteristics throughout the entire rev range. While the LS2 makes use of the same cylinder head as the LS6, it received a higher compression ratio, higher performance camshaft, and obviously more displacement.
Overall, the LS2 produces 400 horsepower and 400 lb-ft of torque. It is also a fan favorite in the Chevy LS community for its modifiability and strength, two attributes that are a constant through most of the C6 Corvette's engine options.
Three years after the release of the C6 Corvette with the Chevy 6.0L LS2, GM decided that the base Corvette could use a little more gusto. As a result, they swapped out the LS2 with a new engine in the Gen IV family, the 6.2L LS3. With the swap came some additional power and features. Most of the improved horsepower can be attributed to the 6.2L LS3's extra 0.2L or displacement over the 6.0L
LS2. Additionally, the LS3 strayed away from the cathedral port design, which had become notorious on the LS, towards a better-flowing rectangular port design. The LS3's cylinder heads flowed much better than the outgoing LS2 as well. GM's engineers actually borrowed the L92 Vortec heads for the LS3, which proved to be effective.
Throughout its nearly 10-year run, the LS3 was used in the Corvette, Camaro, Pontiac G8, Chevy SS, and multiple Holden vehicles in Australia. It would also be the engine used in the base C6 Corvette until it was replaced by the C7 in 2014.
7.0L LS7 V8 Engine
It seemed like, at the time that the LS7 engine was released, GM didn't like the idea of making smaller engines more powerful and instead preferred to just make bigger engines instead. With a whopping 7.0L of displacement, the Chevy LS7 is the largest engine in the modern LS engine series. It is also one of the world's most powerful naturally aspirated V8 engines.
Like almost every other Chevy LS engine, the LS7 is built to be beaten on. GM took multiple strengthening measures to ensure that the LS7 could withstand almost anything thrown at it. For instance, the LS7 features a strengthened 319-T7 aluminum block that is both light and durable. Like the LS9, the 427 LS7 also featured a forged steel crankshaft and titanium connecting rods.
The LS7 does differ from the LS9 in the fact that the LS7 does not have forged pistons. The Chevy 427 LS7 is designed to be a peak efficiency naturally aspirated engine. As such, it doesn't have quite the same level of strength as the LS9. Regardless, 505 horsepower and 470 lb-ft of torque is nothing to scoff at. There's plenty more power to find with the Chevy 427 LS7 as well, as we'll cover in the following sections.
6.2L LS9 V8 Engine
With the engines that we have already covered, it is hard to believe that the GM engineers would be able to top their previous achievements with the LS3 and LS7. Both of those engines are objectively beastly. Even so, the GM Design and Development department took the LS platform to new heights with the demonic 6.2L LS9. Despite having the same displacement as the 6.2L Chevy LS3 found in the base model C6 Vette, there were a few key differences that set them apart.
The most obvious differentiator between the LS3 and LS9 is the latter's use of a massive 2.3L Roots-style supercharger. That certainly helped in the LS9's additional 150 horsepower over the LS3. In addition to the extra power, GM beefed up nearly every aspect of the LS9 to ensure that it was capable of forced induction abuse. The 6.2L LS9 features a 20% stronger aluminum block than the LS3. Other robustness-increasing features include forged pistons, titanium connecting rods, a drop-forged steel crankshaft, and a larger oil pan.
The LS9 shares its DNA with the LSA engine found in the third-generation Cadillac CTS-V. The LSA and LS9 are nearly identical, barring a few important details. Ultimately, the LS9 is the creme of the crop in terms of Gen IV Chevy small blocks and a worthy engine of going in a Vette brandishing the ZR-1 badge.
Best C6 Corvette Performance Mods
Now that we've covered the hardware that we're dealing with, let's talk about how to make a C6 Vette even better. All of the C6 Corvette variants, from the base to the ZR1, are extremely capable stock, but there are a few standout C6 modifications that have the potential to unlock even more enjoyment. While some of the upgrades on this list, including headers and an upgraded throttle body, are less expensive and easier to install, others are more involved.
Corvette C6 Mods – Headers
Headers are one of the first upgrades that most C6 Corvette owners consider due to their significant performance benefits and improved exhaust sound. You'll see discussions about upgraded Corvette headers quite frequently on forums and discussion boards, but you'll rarely come across the basics of what C6 Corvette headers are or how they work.
In basic terms, C6 Corvette headers are the first exhaust component bolted to the exhaust ports of the LS2, LS3, LS7, or LS9 engines. For that reason, they play a massive role in terms of exhaust flow leaving the engine. For those that don't know, headers are another name for exhaust manifolds. Corvette headers and exhaust manifolds serve the same purpose, but headers are typically more efficient due to their design. With increased efficiency comes increased power as well, the two go hand-in-hand.
You'll also have to consider whether you want short-tube or long-tube headers. The difference between the two is contained within their names. The different-length runner tubes also create different airflow characteristics which lead to different power delivery characteristics. Most 2005-2013 Corvette owners go with long-tube headers as they provide the biggest top-end power gain.
It is also important to remember that catless Corvette downpipes aren't road legal and will cause you to fail an emissions test. While catless headers unquestionably provide the most horsepower, catted Corvette headers are a good option for those that want to keep a new set of headers on their C6 Vette year-round.
Corvette C6 Headers Performance Benefits
10-30 horsepower/torque increase (can vary depending on long tube vs short tube/catless vs high-flow)
Improved exhaust sound
Reduced backpressure and increased engine breathability
Extra performance gain when paired with other exhaust modifications
Best Corvette C6 Header Option:
There are two prominent names in the C6 Corvette header game. Those two are Kooks and American Racing. Both companies provide high-flow versions of their C6 headers, and support LS2 C6, LS3 C6, LS7 Z06, and LS9 ZR-1 Corvettes. American Racing also offers catless C6 headers for track-only use. Due to the fact that long-tube headers are far more popular in the Corvette community, there are only long-tube options available from both companies.
Both Kooks and American Racing are known for their quality construction. At the end of the day, that is truly the most important aspect of looking for C6 headers. You truly cannot go wrong with either option, and both have stellar reputations in the C6 community at large.
Corvette C6 Kooks 2" Stainless Steel Long Tube Headers
Price: $1,303.91
Purchase Here: kooksheaders.com
There is no doubt that Kooks is one of the premier C6 header manufacturers on the market currently. They span far further than just Corvette headers, with products for pretty much every USDM car under the sun. And, to boot, they have a very solid reputation doing it. Kooks headers have been used in professional racing categories for over a half-century. They are a no-nonsense brand, providing the best performance for a reasonable price.
When it comes to Corvette C6 headers, the header tube diameter is also very significant. With different runner tube diameters come changes to airflow dynamics, changing how power is delivered. It is commonly concluded that 1-⅞" – 2" diameter Corvette C6 headers are the best balance between mid and high-range power delivery. That is especially true for C6 Corvette years with naturally aspirated LS engines, but also applies to C6 ZR-1 as well.
The Kooks 2" Chevy Corvette C6 headers are one of the most quality options out there as well, made from aircraft-grade T304 stainless steel. That ensures that your headers will likely last longer than your C6 while also boosting performance significantly. Kooks makes stainless steel Corvette C6 headers for the base C6 Corvette, the C6 Z06, and the C6 ZR-1, meaning there is an option out there for everyone.
Corvette C6 Mods – Upgraded Throttle Body
You don't typically think of an upgraded throttle body as a big power mod. And that's because they actually don't increase horsepower at all. Not by a significant degree, at least. With that being said, there are unique benefits to upgrading your LS2/LS3 throttle body to a ported or larger one.
One of the primary benefits of a ported or upgraded C6 Corvette throttle body is significantly increased throttle response. That is the case because ported LS3 throttle bodies decrease internal turbulence from incoming air, increasing flow and velocity.
There are a couple of significant differences between ported throttle bodies and larger upgraded C6 Corvette throttle bodies. There is a misconception that porting a throttle body increases the diameter of the throttle body itself. That isn't actually the case. The purpose of porting a throttle body is to reduce the number of internal imperfections left over from the factory casting process. While this doesn't necessarily increase the airflow through the throttle body, the incoming air will be less turbulent, leading to better throttle response.
Larger Corvette C6 throttle bodies, on the other hand, do increase the amount of air entering the manifold. That might sound like a no-brainer. However, the additional airflow entering the C6 intake manifold is only useful if you have additional modifications that require significantly more airflow. If your C6 isn't supercharged or lacks extensive engine mods, a significantly larger throttle body isn't necessary.
As a quick aside, the Chevy LS9-powered C6 ZR1 is the only Vette that doesn't really benefit from this mod, as it already comes with a 102mm throttle body installed to supply the factory Roots-style supercharger with additional airflow.
Upgraded C6 Corvette Throttle Body Performance Benefits
Inproved throttle response
Marginal power increase without any additional modifications
Enhances the effects of other supporting mods (CAI, headers, tune, PD blower)
WEAPON-X LS3 90mm Ported Throttle Body
Price: $174.00 w/ Core, $399.00 w/o Core
Purchase Here: weaponxmotorsports.com
To be completely frank, it is difficult to significantly screw up a porting job on an LS3 throttle body. With that being said, if you don't know what you are doing, it is better left to a professional. Luckily the LS community is a massive one full of skilled shops and technicians that are experts in their field. Weapon-X Motorsports is a perfect example of a hands-on company that is here to make sure that the LS community is well taken care of. The team at Weapon X Motorsports is dedicated to providing the best flow figures of any ported LS throttle body on the market. They can even back up their claims with their own in-house flow bench.
Ultimately, the Weapon X LS3 90mm ported throttle body is unquestionably the best option for the job if you are looking for increased throttle response and improved internal airflow characteristics. Their prices are reasonable too, with a new ported 90mm throttle body priced at $399.00 and just the porting service running $174.00 when you provide them with a core.
Corvette C6 Mods – Supercharger Kit
Now on to a mod that your mind immediately jumps to when you think about big-power C6 Corvette mods. Now listen, it probably isn't the best idea to slap a supercharger on a C6 Vette right out of the gates. Usually, forced induction comes once everything else is buttoned up. However, a nice blower can increase horsepower and torque by tens or even hundreds. The LS platform, including the LS2, LS3, and LS7, is one of the best platforms to supercharge overall.
All three of the LS options (excluding the already supercharged LS9) have extremely strong internals. Between the LS's toughened cast aluminum block, 6-bolt main caps, and hypereutectic pistons, they are built for abuse. As such, it is generally stated that the Chevy LS2, Chevy LS3, and Chevy LS7 are capable of handling around 650-700 horsepower on stock internals with proper fueling mods and a quality tune.
In most cases with forced induction, the tamer the C6 Corvette supercharger tune, the less likely you are to run into serious issues. If you're looking to see a notable 50-75 horsepower bump from stock, a mild tune is all you'll need to get going. Luckily, all of the Gen IV short blocks in the C6 have a similar stock power ceiling. If you are planning on taking your supercharged C6 Corvette to power heights beyond 700 horsepower, you'll have to start considering additional supporting modifications.
C6 Corvette superchargers pair well with a few of the other mods listed here. For example, an upgraded throttle body won't increase horsepower dramatically on a stock LS engine. However, if you introduce a supercharger to the equation, you'll get additional performance out of both parts. The same goes for headers as well, as the engine can breathe better.
Chevy C6 Corvette Supercharger Kit Performance Benefits
Moderate or extreme power goals depending on tune, power goals, and supercharger style
Ability to increase or decrease power at will with different maps
Linear power delivery with a C6 Corvette positive displacement blower
Turbo-like power delivery with C6 Corvette centrifugal supercharger
Best Corvette C6 Supercharger Kit Options
While all of the engines used in the Corvette C6 are all from the same family, the subtle differences between them don't allow LS superchargers to be interchangeable between them. For instance, an LS2 supercharger will not work on an LS3 engine. For that reason, we'll recommend a supercharger supplier that carries superchargers for the vast majority of LS engines.
There's also the issue of what type of C6 Corvette supercharger to buy. In general, there are two different options. A C6 Corvette Roots-style blower or a C6 Corvette centrifugal supercharger. While neither is technically better than the other, they behave very differently. While we won't get too deep into how each supercharger style works, we'll break it down into the basics.
A Corvette Roots-style supercharger is essentially a large air pump. As positive displacement superchargers revolve, they pump a constant volume of air into the intake manifold regardless of how fast they are revolving. That means that their power delivery is very linear and there is almost no boost lag at any particular RPM.
Corvette centrifugal superchargers function a lot differently than Roots blowers and are more like turbochargers. They have a compressor wheel that spins at a high RPM to force air into the LS engine. However, unlike turbos which use exhaust gas to function, centrifugal superchargers are belt driven. As a result, centrifugal superchargers are susceptible to boost lag. Most of their power comes in higher in the rev range as well.
At the end of the day, it is a preference thing. Generally speaking, centrifugal superchargers can produce more power, but it's also hard to beat a Roots blower's smooth power delivery.
A&A C6 Corvette Supercharger Kit
Price: $5,999
Purchase Here: aacorvette.com
It is almost impossible to find a C6 forced induction thread without reading the praises of A&A superchargers. That should tell you something about the amount of influence that they have in the forced induction scene. In fact, they are one of the most popular and successful American aftermarket parts brands carrying C6 superchargers. Needless to say, they carry quality C6 Corvette supercharger kits for the base Corvette C6, C6 Z06, and C6 ZR1.
While we were split in terms of which type of supercharger to suggest, centrifugal superchargers are the more modern solution and can yield crazy results when used correctly. The A&A C6 supercharger package is also the only one on the market that is CARB compliant. That means that you'll still be able to pass emissions. When it comes to power gains, the A&A kit is extremely versatile as any power goal up to 1,200 horsepower is achievable.
Corvette C6 Mods – Tune
It is impossible to overstate how important a quality tune can be to a C6 Corvette build. That is doubly the case if you are planning on adding additional modifications in the future. Same goes if you already have a good amount of engine mods already installed. A tune of your C6 Corvette not only ensures that you are getting the absolute most from your C6 Corvette mods, but also ensures that your Vette is running those mods safely as well.
There are a few routes that you can take when tuning a C6 Corvette. When you have a professional tuner dyno tune your C6, the tune that they create is unique to your specific car, maximizing the potential of your car in particular. Since dynotunes are so specialized, they also provide the biggest performance increase.
Getting your C6 Corvette dyno tuned at a specialty shop is the best method for tuning a 2005-2013 Corvette. However, some people do not have access to a tuner near them or don't want to spend quite that much on a tune. If you fall into either of these camps, there are other options as well. One of those options is to purchase a standalone tuner that comes preloaded with pre-made or canned tunes. These tunes will not yield the same amount of power or be specific to your individualized mods. However, you'll certainly see a performance increase.
If you are interested in installing canned tunes, or even custom tunes, to your C6 Vette on your own, you'll need a handheld tuner of some sort. There are a number of tuners that will get the job done, but it is important to make sure that the tuner that you settle on has all of the functionality that you are looking for.
Best Corvette C6 Tuner Options
When it comes to handheld tuners, there are a number of quality options on the market. At the end of the day, the tuner itself really only needs a certain amount of functionality to work properly with a C6 Corvette. The tune itself is far more important than the tuner that you use to install it. Like we covered in the previous section, flash tunes will not yield the same power gains that a dynotune will if you are using a canned tune. However, the ease of use of a handheld tuner is a preferable method for C6 owners that aren't looking for maximum power figures.
C6 Corvette Diablosport Tuner
Price: $439.99
Purchase Here: corvettepartsandaccessories.com
When it comes to handheld C6 Corvette tuners, there's really only one main name in the game and that is Diablosport. Their tuners are modern, intuitive, and easy to use. All you really have to do is plug it into your C6's OBDII port and upload a tune to your factory ECU. There are a ridiculous amount of tunes to choose from and download depending on your aftermarket parts. Overall, the Diablosport C6 Corvette tuner has the ability to tune, record data, clear fault codes, compute track times, and more. That is truly all you need with a handheld C6 Corvette tuner.
Best C6 Corvette Mods Conclusion
Who doesn't want a little more power? Even though C6 Vettes are more than quick, some choice upgrades can transform them. If you are looking for a C6 mod that is universally loved, headers are the way to go. The added sound and slight performance increase can make a quick trip a little more enjoyable. While an upgraded C6 throttle body might not add power, it certainly improves throttle response. The additional responsiveness is enough to make it feel like you have a couple more ponies under your foot. A larger throttle body also pairs well with other power adders like a blower.
Speaking of blowers, there isn't a better way of radically transforming your C6. The sky is the limit with C6 superchargers, so if you are looking for a 9-second C6, that is the fastest route. A quality tune is a necessity for any modified build. The C6 Corvette is no exception. A quality dyno tune will always net the most horsepower and be customized to your build. However, if that is out of your price range, a handheld C6 tuner works too. Canned tunes might not be the most effective, but they can certainly add significant power.
If you liked this article, check out our Best Cadillac CTS-V Performance Mod Guide.