What is the best muscle car to buy?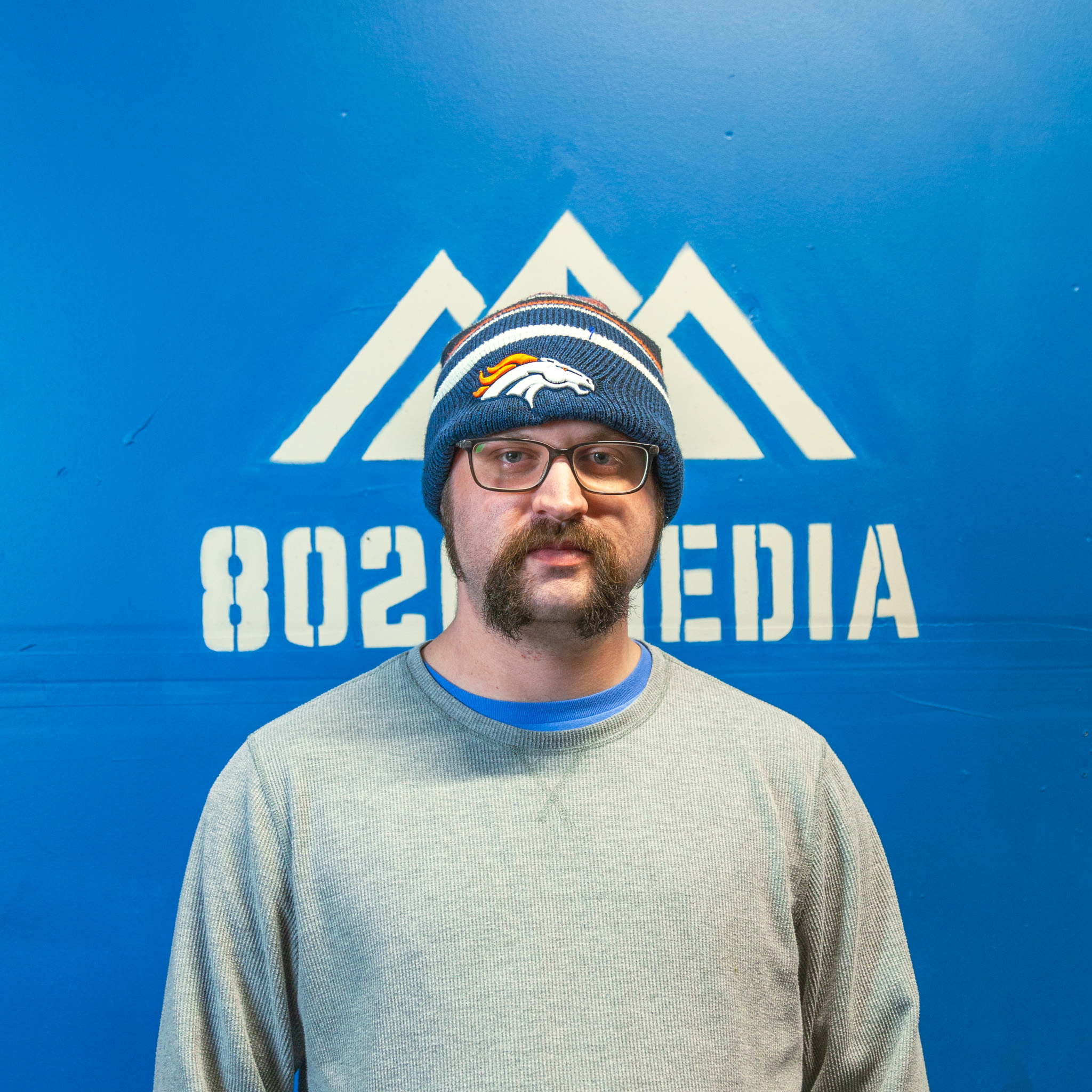 Meet Chandler
Chandler has a bachelors and masters degree in history as well as a passion for classics and muscle cars. His education and historical knowledge makes him skilled at crafting highly detailed articles about America's muscle cars and automotive history. His love of muscle cars is undeniable, with him seeking them out at every opportunity during his visits to auto shows and car meets. Chandler's knowledge and enthusiasm towards automotive history make him a great asset to the Muscle Car Club community.
Since the 1950s, America and muscle cars have been synonymous. Large displacement V8 engines powering rear-wheel drive two door coupes, have warmed the hearts and souls of generation after generation of Americans. Yet, for many younger generations who didn't experience the behemoths of the 1950s-1980s first-hand, the question always comes up for those looking to start a muscle car collection: What is the best muscle car to buy?
What is the best muscle car?
Before we get started we'll just come out and say the obvious, the "best" muscle car is different for everyone. You could ask 10 different gearheads what the best muscle car from the 1970s was and you'll probably get at least five different answers. In reality, there is no best anything, it all comes down to personal preference – especially with cars.
With that being said, we wanted to create a guide for those looking to begin their muscle car collection. Our criteria is pretty simple. Pick one car from each decade (1950s-1980s) that would make for a good car to start a collection with. We took into account things like availability, rareness, and price, in addition to picking the best actual cars we could.
We tried to keep the average auction price of our picks around $50,000 to ensure they were affordable for average collectors. Our list consists of four cars, one for each decade spanning the 1950s–1980s. Let's start with the 1950s.
Best Muscle Cars to Buy From Each Decade
1) 1950s Best Muscle Car to Buy: 1958 Packard Hawk
Our list begins with one of the most eye-popping and iconic muscle cars from the 1950s, the Packard Hawk. Why does the '58 Packard Hawk make our list of the best muscle car to buy? Two words, performance and appearance. Once you see and hear a '58 Hawk you never forget it.
Built for one year in 1958, the Hawk is a product of former independent auto-manufacturer Studebaker-Packard. Initially, Studebaker and Packard were two different companies. They were forced to merge in the mid-'50s due to stiff competition from the Big Three in Detroit; Ford, GM, and Chrysler.
The Packard Hawk was similar to the Studebaker Golden Hawk but with minor differences. The Hawk's chief designer Duncan McRae adopted the Packard grille and hood scoop from the Maserati 3500 Gran Turismo Allemano. He also gave the Hawk a fiberglass hood and a fake tire on the back. Detractors referred to the car as the catfish or vacuum-cleaner, but it earned a steady loyal following.
A 289 cid supercharged V8 pumping out 275 horsepower and 333 lb-ft of torque (SAE gross) powered the Packard Hawk. The supercharger was a McCulloch brand and produced 5 PSI of boost. Studebaker-Packard gave the Hawk a Twin-Traction differential, which was an early limited slip differential.
Why start with the '58 Packard Hawk?
The Packard Hawk is exceedingly rare, and Studebaker-Packard only built and sold 588 versions total. Of those, Packard made only a fraction (less than 30) with a manual transmission. While you might think this would put the Hawk into the stratosphere as far purchase price goes, that's actually not the case at all. While it's not necessarily the easiest thing to find a '58 Hawk for sale, if you can it might not break the bank.
According to auction info from Classic.com, the average sale price for a '58 Hawk at auction is just $56,000. Compared with similar years Chevy Corvettes and Ford Thunderbirds, it's quite a bargain. Now, you do have to keep in mind it's going to be hard to find replacement parts for a Hawk. Their rarity makes them difficult to restore, especially exterior parts. However, they do share a lot in common with the similar years Studebaker Golden hawk, which has many more surviving examples.
The '58 Packard Hawk, while not the most popular or most recognizable 1950s muscle car, is still a definite inclusion on our best muscle car to buy list. The appearance can be polarizing, but more often than not you'll get a compliment and a handshake from anyone who recognizes it. One of the rarest muscle cars of all time, featuring a supercharged motor in the 1950s, the Packard Hawk is a truly iconic '50s machine.
2) 1960s Best Muscle Car to Buy: 1969 Mercury Cougar Eliminator
Jumping up to the 1960s, our pick for best muscle car to buy goes to the 1969 Mercury Cougar Eliminator. We're going to give you two huge reasons to think about the '69 Mercury Cougar Eliminator, the Ford 428 Cobra Jet and Boss 302 V8s. For 1969, Mercury made both engines available in the Cougar Eliminator, and many of them have survived through today.
For those who don't know, Mercury was a division of Ford from the 1930s-2010s. It fell between the standard Ford line and luxury Lincoln line. Mercury introduced the Cougar in 1967 and put it on the same platform as the Ford Mustang. The Cougar was only slightly more expensive than the Mustang and featured some of the same engines.
In 1968, Mercury gave the Cougar the 428 Cobra Jet engine as part of the drag pack option, and in April 1969 they added the Boss 302. This makes 1969 the only year in the '60s that had both engines as options – hence it making our list. Both the 428 Cobra Jet and Boss 302 are some of the most iconic engines in Ford history, largely known for their vaunted racing history.
Inside the '69 Cougar Eliminator, the 428 Cobra Jet made 335 horsepower and 440 lb-ft of torque. The Boss 302 made 290 horsepower. However, both the 428CJ and the Boss 302 are considered to be severely underrated by Ford for insurance purposes at the time. For the 428 and 302, Ford only offered a Toploader four-speed manual or Select-shift automatic as transmissions.
Why start with the '69 Mercury Cougar Eliminator?
While it might seem weird that a Mercury would be priced less than a Ford, that's generally the case with older models from the 1960s. This is largely due to the iconic nature of many of the Mustangs. If you don't mind not having the Mustang badge, and like the upgraded interiors, there's no reason not to start with a Mercury Cougar.
From Classic.com, the average 1969 Mercury Cougar Eliminator price is just north of $51,000, almost $40,000 less than the same year Ford Mustang (though both numbers include than just the 428/302 equipped Mustangs/Eliminators). That makes the Eliminator a huge value when pursuing such a sought out year and engine combo.
The 428CJ Eliminators are going to be easier to find than the Boss 302 versions. Mercury sold less than 170 Boss 302 equipped Eliminators in 1969, selling them mainly for engine homologation purposes. Apparently, there were also two unicorn 429 Cobra Jet powered Eliminators built, too, but those likely won't be "affordable." At least according to my wife…
While there are many unique parts to the car, it also shares a ton in common with similar era Mustangs, making part availability easier than some models. A 1969 Cougar Eliminator 428 Cobra Jet or Boss 302 would be a fantastic addition to any garage and an easy inclusion for our best muscle car to buy list.
3) 1970s Best Muscle Car to Buy: 1971 Dodge Dart
Why the 1970s Sucked for Muscle Cars
If you aren't a huge fan of muscle cars, you can be forgiven for thinking the '70s was a great time for them. The decade started off with a bang in 1970 with some of the most iconic muscle cars in history like the LS6 powered Chevelle SS 454. Yet, within a few years the industry was on life-support and practically dead.
Much of this had to do with two things, the change from SAE Gross to SAE Net horsepower ratings, and the implementation of increasingly stricter emissions regulations. These caused both horsepower ratings and actual power to decrease, leading many to abandon the muscle car game altogether. Unfortunately, if you want a solid '70s muscle car that actually has performance, you're pretty much limited to 1970-1971.
The 1971 Dodge Dart
That brings us to the 1971 Dodge Dart, the most affordable muscle car on our list. Dodge originally introduced the Dart in 1960, and it stayed around nearly two decades. It did not start out as a performance car initially, but by the late-'60s it was on par with some of the fastest cars of the decade.
Three engines powered the 1971 Dodge Dart, a 198 cid slant-six, a 318 cid V8, and a 340 cid V8. The slant-six made 125 horsepower, the 318 made 230 horsepower, and the 340 made 275 horsepower (SAE gross). Dodge used the Chrysler A-Body in the Dart, which was the same body style as used in the Plymouth Barracuda and Valiant Charger. Dodge made available both four-door sedan and two-door coupe versions of the Dart for 1971.
The most popular trim levels for the Dart were the Swinger, Demon, and Demon 340. The Demon 340 used the 340 cid V8, and had an optional four-speed manual transmission, blackout hood, and optional twin hood scoops. The Dart was essentially a Valiant Scamp with slight modifications.
Why Start With the '71 Dodge Dart?
The Dodge Dart is a great car to buy because it offers a solid blend of performance and affordability for a 1970s muscle car today. From Classic.com, the average 1971 Dart goes for just north of $36,000, making it surprisingly affordable. While the 275 horsepower is a bit underwhelming for '71 Dodge, it still performs very well – considering its time period.
Part of the reason the prices have not skyrocketed is because the Dart was an incredibly popular car for its time and sold very well, leaving the market usually flush with some available. Of all the models, we would recommend the Demon 340 above the rest. The Demon 340 had the biggest displacement engine that produced the most horsepower, and also has the iconic Demon name and trim appearance. If you can find one, the double hood scooped hood looks very clean.
Any well conditioned '71 Dodge Dart is definitely a good choice for the best muscle car to buy, and it is a great way to start a collection. Due to their wide parts availability, they are also one of the easier muscle cars to maintain and restore.
4) 1980s Best Muscle Car to Buy: 1987 Buick Grand National
For the final decade, we're going with one of the most iconic, yet surprisingly affordable, cars of the 1980s, the 1987 Buick Grand National. We're not talking about the ultra collectible GNX version, as those go for astronomical amounts of money now, but rather the standard '87 Buick Grand Nat with the standard 3.8L Turbo-six.
Buick introduced the original Regal sedan back in 1973, but the Grand National model didn't come out until 1982. A 3.8L turbo Buick LD5 V6 engine powered the Grand National, and put out 245 horsepower and 355 lb-ft of torque in 1987. The turbo system had a large Garrett air-to-air intercooler helping it run 12-15 PSI. Grand Nationals equipped with the LD5 turbo also had a turbo-bulge on the hood as an option.
While the Grand Nats themselves are great cars, they are too often overshadowed by the GNX versions. Which to be fair, are pretty amazing. While the standard Grand Nationals didn't have the distinction of being modified from ASC/McLaren Specialty Products, they still sold incredibly well and were one of the top cars of the decade.
The Grand National itself is pretty easy to modify to make the 300 horsepower of the GNX, though many collectors tend to keep their collections mostly stock. Still, retrofitting some parts will give your standard Grand Nat a serious performance upgrade that just might make it worthwhile.
Why start with the '87 Buick Grand National?
Looking at the 1987 Buick Grand Nat turbo on Classic.com, the average price is just north of $48,000, which is roughly $200,000 less than a GNX. We're not trying to say the standard Grand National holds the value or can compete with the GNX on a performance basis, but the standard Grand National is no slouch in any department.
We know the Grand National's body kit can be a bit polarizing, especially if you aren't a fan of the boxy '80s. However, while it might not have the styling of a Camaro or a Firebird, the Grand National does have a loyal following of dedicated enthusiasts. In addition, Buick built more than 20,000 turbo Regals in 1987, making them relatively easy to find parts for.
The 1987 Grand National is a great choice for starting off your muscle car collection. We know it doesn't have a naturally aspirated large displacement V8 like our other offerings, but don't sleep on the turbo-six from the Grand Nat – you'll more than regret it.
Conclusion
Again there is no true answer to the best muscle car to purchase, but we tried to look at some options for those looking to start their muscle car collection. Even if your collection is only one car big, which it is for most of us, there are still some incredible options to look at. If you ask us, starting off any collection with a '58 Packard Hawk is the epitome of class and distinction…
Do you have any of these cars in your collection or did you go a different way? Let us know about your muscle cars in the comments below!